Valentine's Day is already one of the most romantic days of the year so what do you get her that'll show her how much you love her? Why not give the ultimate gift, an engagement ring? It can be a very romantic gesture that shows her your love. But are you worried about how to pop the question? You are in luck because we have some ideas on how to make the moment memorable and festive.
Chocolates are typical Valentine's Day candy so she won't expect anything when you give her a box of chocolates. But add an extra element by replacing one of the chocolates with a ring. When she opens the box, she won't know what hit her.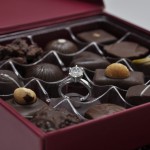 Those message candy hearts can share the message is a unique and fun way. Once she starts to realize that they all say "Marry Me," it'll be a sweet surprise she will never forget.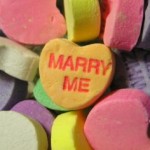 If she's not afraid of it being the center of attention, take her to a romantic dinner and pop the question in public. Restaurants will have Valentine's Day themed meals and it'll be nicely decorated, creating a nice backdrop for the special moment.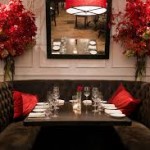 Do you guys have a romantic story of how you met and a special date? You could recreate the memorable moment. She will be so surprised you remembered that she won't even think that you are about to get down on one knee.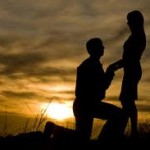 Not everyone wants a grand gesture in front of a group of people so keep in simple. Set up a romantic setting in a private place with candles and flowers. It may be simple but it'll be meaningful and a moment you both will always remember.