ESTATE JEWELRY
Estate jewelry is what jewelry that has been previously owned is called. Ben David Jewelers always has estate jewelry for sale in their Danville store. Sometimes these were beautiful finds from an auction and sometimes the rings, bracelets and earrings were brought in by their owner or from an estate sale. Shopping estate jewelry is where you will find antiques, and one of a kind items that were cherish by their former owners.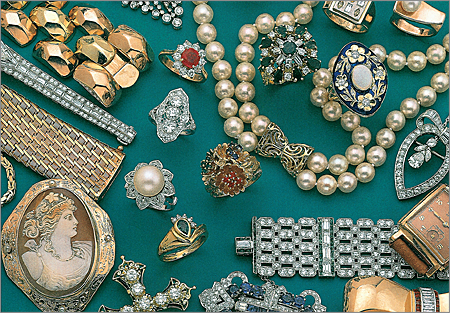 It is in Ben David Jewelers' estate sale showcase where you will find antique rings, pendants, watches, bracelets and earrings for sale. Usually these items are sold for far less than a newer version would be. Many times the jewelry was created in an era when a great deal of craftsmanship and time when into creating a ring or brooch. You can also find pendants, dinner rings and bracelets that were created for their owners in our current time, also. Custom created in our time is not as common to find as when jewelry was never mass produced.
If you are looking for a very special, stylish ring, pendant or other jewelry piece, you should stop by frequently to check the estate sale case. New items are obtained every week from private parties, auctions and antique dealers. Once they are cleaned, checked and refurbished, they are put in the estate jewelry showcase and marked for sale. When you stop by, let the sales staff know exactly what you're looking for and they'll give you a call if they see it come into stock.