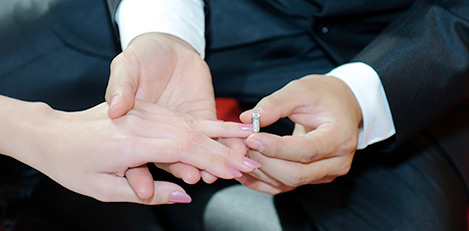 Tips on Purchasing Diamond Engagement Rings
There are so many options, styles and choices in engagement rings that it is very easy to become instantly overwhelmed. Narrowing down your choices immediately makes it a lot easier to hone in on your perfect diamond engagement ring. Speak to your salesperson at Ben David Jewelers about your budget, which of the 4 Cs are the most important to you, and the setting styles that she likes. Once you remove all of the options that you are not going to be interested in, your perfect ring is quickly discovered.
---
Jewelry Styles She Loves
Find Out Her Ring Size
What to Do When You Don't Know Her Style
Find the Diamond Shape She Likes
Your fiancée has a jewelry style and you'll need to choose an engagement ring that fits her particular look. Maybe she loves lots of large, chunky jewelry with lots of stones or maybe she is more classic and understated with small rings and fine chains. If possible, bring in a photo of how she typically wears jewelry and this will help your salesperson find just the right engagement ring choices for you to browse.
What Setting Makes Sense?