Pandora Care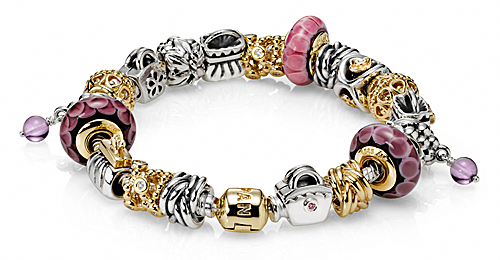 How to Clean Pandora Jewelry
You need to keep your Pandora charm bracelet clean for it to continue to look so beautiful. Here are some helpful tips on how to keep that bracelet or other Pandora jewelry looking fabulous:
Use slightly warm water with a drop of Dawn to soak jewelry
Have an old toothbrush to dedicate to cleaning jewelry
Gently brush bracelets or rings to remove light dirt
Your jewelry will quickly build-up oils and other grime from your perfumes, lotions and other beauty products. You should clean your jewelry periodically to remove this dirt. By keeping your Pandora jewelry clean, it'll continue to look beautiful.
If you have difficulty getting your Pandora bracelets, rings or other jewelry looking great with a cleaning, stop by Ben David Jewelers for a free cleaning. Sometimes there could be other issues at work and the experts at Ben David Jewelers will be able to help you with that.
Remember, you need to properly care for your Pandora jewelry. Be sure to remove your Pandora bracelet, rings or earrings before entering a pool, hot tub, using hair spray or other chemicals. We want you to see your Pandora jewelry bring you many years of enjoyment.