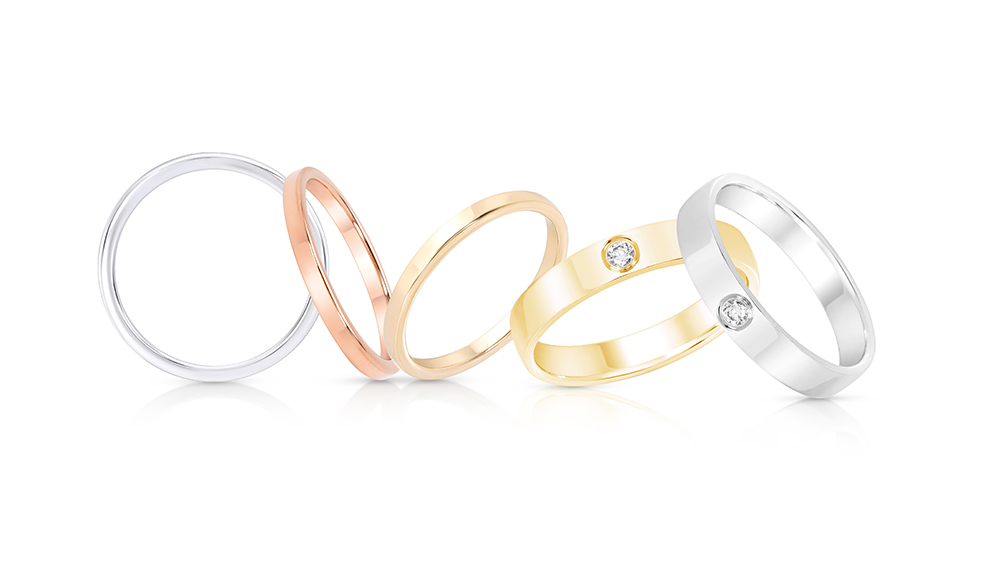 Metal Education
Precious metals have been used to make jewelry, eating utensils, dishes, adorn furniture, walls and other objects from the time of the Egyptians and long before. All of the time, new ancient discoveries are made of gold trinkets and gold jewelry, the metal that is most popular still today. Platinum and silver are becoming more popular in modern times, but tend to go in and out of fashion, generation to generation. All of the precious metals are the right metals for making special jewelry for consumers.
Platinum
Gold
Palladium
Silver
Platinum has been used for engagement rings for many decades, but hasn't been very popular until recently. Most jewelry designers now offer the choice of platinum for engagement rings, wedding bands and for other jewelry. It is much more convenient for the consumer than gold, due to the fact that it doesn't tarnish.
Platinum is very dense and one of the hardest precious metals, which makes it a perfect choice for durable jewelry. Platinum is one of the metals that looks a lot like silver, as does palladium. The light silver color goes well with most any gem. It has been prized for its beauty and its durability by royalty and average consumers.
This precious metal was found in Colombia originally, but it is now mined all over the world. The Colombians named it Platina del Pinto, because it looked like silver. The Hope Diamond is one famous gem that is set in a platinum setting.