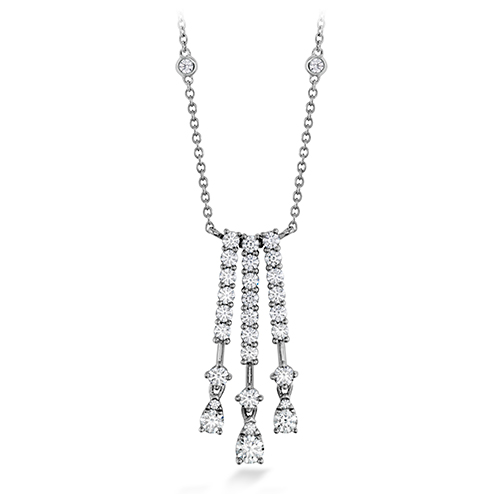 The 10-year anniversary proves you've made it through what statistics consider the hardest years of marriage. While not "home free," this anniversary allows a couple the perfect opportunity to reflect on the best and worst of a decade. Then they can start planning for the next exciting phase. An impeccable gift reminds you of what it took to make it through your first ten years and stands as a symbol of future devotion.
10-Year Anniversary
A 10-year anniversary gift, according to traditional lists, consists of objects created from tin or aluminum. While the symbolism of the flexibility demanded from the first decade seems sweet … the shelf life of the object itself might not last. When the Chicago Public Library began publishing its list of modern anniversary gifts by year, a diamond's toughness replaced the more pliable tin and aluminum objects. Diamonds open modern options from pendants and earrings to watches and cufflinks – all in a range of prices.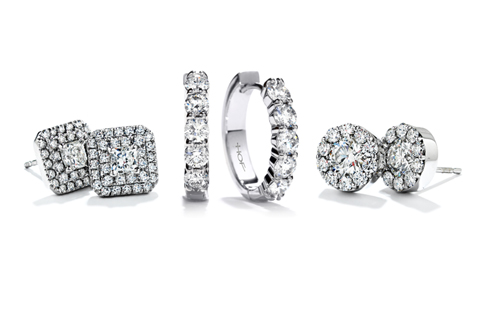 Full or half eternity bands became frequent anniversary gifts during the past decade. Many choose to wear eternity bands on the same finger as the wedding band and engagement ring. We then receive many questions about the rings' order. The answer? Wear it how you feel most comfortable. Traditionally, one wears a wedding band closest to the heart. However, there's no reason an anniversary eternity band can't take this position or replace a band entirely. One quick note: full eternity bands can be tricky to size, so pay close attention to fit when purchasing. An alternative option is a half eternity band with the stones on the showing head. This results in easier sizing through, well … eternity!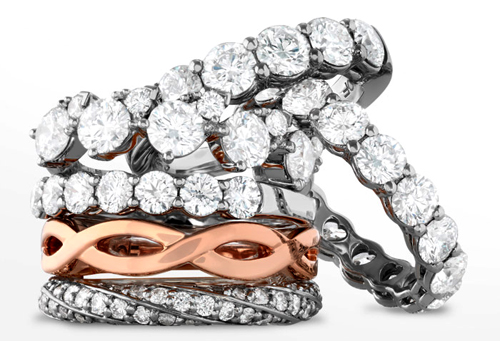 Whether your 10-year anniversary results in gifts of diamonds or tin, celebrate your rare accomplishment and decade of devotion. Our sales staff loves to help couples select anniversary rings. Stop by a few weeks before your anniversary to allow for plenty of time for sizing.