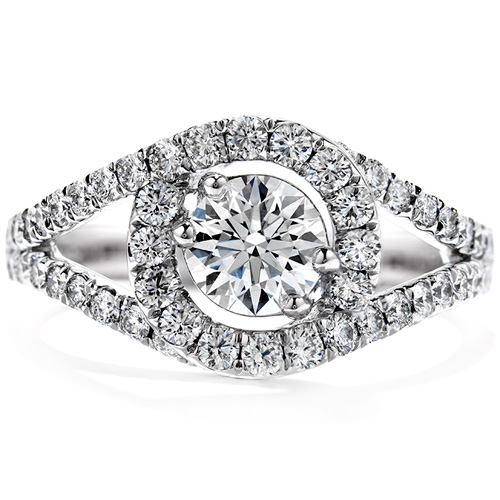 When you want a bold, brilliant 2.5 carat diamond engagement ring, Hearts on Fire is one of the brands you should browse. Most of the engagement rings they design have all the diamonds fitted into the setting except the center diamond. This allows you to go as large or small as you like with the center stone. Hearts on Fire engagement rings are sold by Ben David Jewelers in Danville, VA.
2.5 Carat Diamond Engagement Ring
There are many beautiful engagement rings available that are 2.5 carats once the center diamond has been installed. Here are a few choice by the famous designer brand Hearts on Fire.
Delight Lady Di Diamond Engagement Ring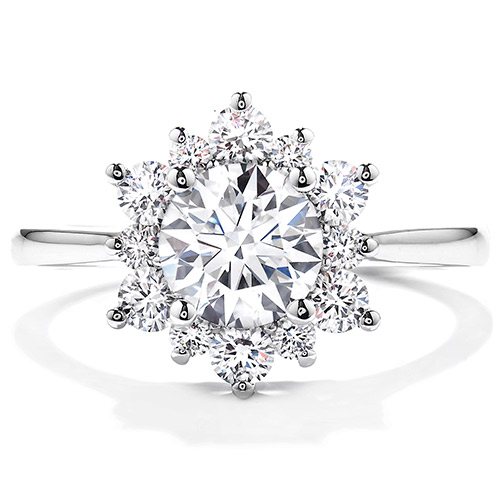 A design inspired by Lady Di, this beautiful ring can easily be a 2.5 carat diamond engagement ring. Without the center diamond, it has up to one carat of diamonds. You can add as large of a center diamond as you like. This engagement ring is available in your choice of white or yellow 18K gold or platinum.
Desire Regal Diamond Engagement Ring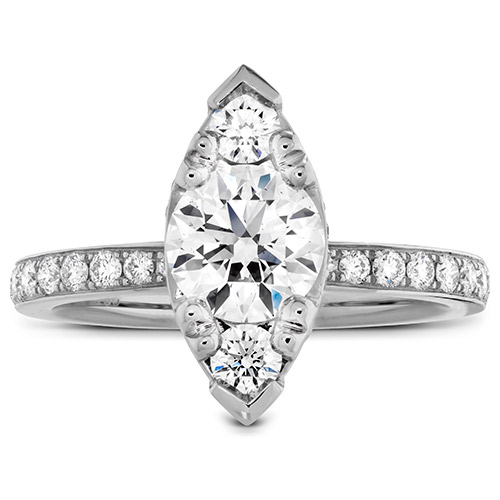 The Desire Regal ring has up to one carat of diamonds in the ring before adding the center stone. If you add a 1.5 carat diamond then you will have created the most beautiful 2.5 carat diamond engagement ring. Talk to Ben David Jewelers about this ring designed by Hearts on Fire and ask to try it on.
Altantico Wave Halo Solitaire Engagement Ring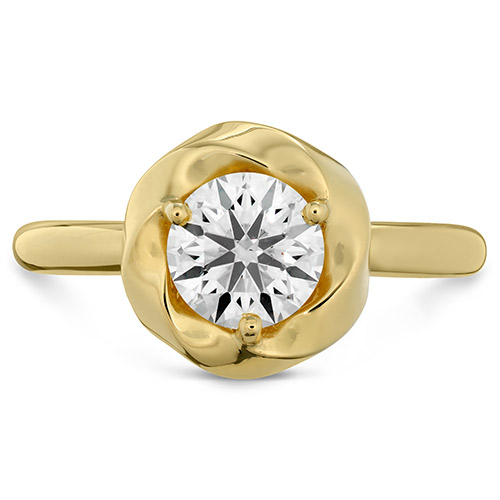 This Altantico Wave Halo Solitaire engagement ring designed by Hearts on Fire is available in sizes up to a one carat diamond. Ask the salesperson at Ben David Jewelers to see this beautiful wave halo design.
Ben David Jewelers
Ben David Jewelers stocks the Hearts on Fire designer brand of engagement rings and the brand's other jewelry. Stop by anytime during normal business hours to browse and try on these gorgeous 2.5 carat diamond engagement rings.