A Diamond Found at the State Park
The valuable diamond found was over over 2.8 carats! We are guessing Brandon Kalenda is happy that his mother-in-law dragged him to the Crater of Diamonds State Park. After his mother-in-law saw a segment on the TLC reality show "19 Kids and Counting", she convinced the family to go to the park. The Crater of Diamonds State Park allows visitors to search for diamonds.
Kandela Found the 2.89 carat Diamond
After spending 20 minutes looking, Kandela found the 2.89 carat white diamond, which he named after his son, Jackson. The Crater of Diamonds State Park, located in Murfreesboro, Arkansas, has on-site staff that can identification and place a value on diamonds. The diamond is the fourth diamond weighing more than a carat found since February and the forty-seventh diamond found in 2014.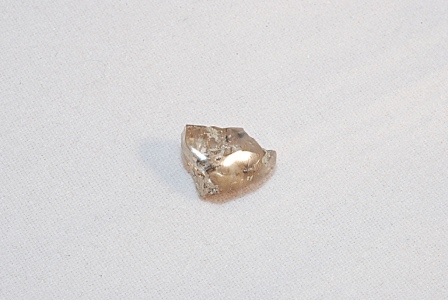 2.89 Carat White Jax Diamond Sometimes going on a trip with the mother-in-law can result in a treasure like a diamond found in the dirt!
Another Diamond Found
Another diamond was found in the same park on the same day. This diamond found was a 34pt diamond found by Timothy Gray from Arkansas. It was also a white diamond. Margie Jenks, Park Interpreter, said that conditions are great right now for finding diamonds in the park. The park staff plowed the field and that makes it a lot easier for people in their search. Many have found a diamond this year at the park.