One of the most anticipated movies of 2013 was The Great Gatsby. The glitz and glamour of the 1920s translated throughout our modern day culture, especially Engagement Rings. Daisy Buchanan's ring caught the eye of many viewers. The cushion cut diamond with a halo was already a popular style in 2013 but Ms. Buchanan made it even bigger.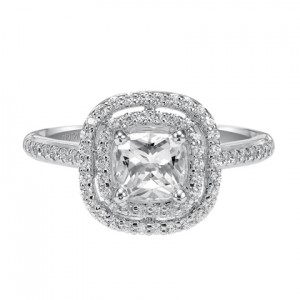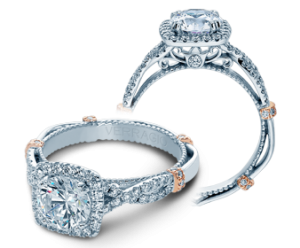 Right: Art Carved - Left:Verragio
Even though Kate Middleton's sapphire ring has been around for quite some time, the trend has not faded. Colorful Engagement Rings are still on trend and showing up women's hands everywhere.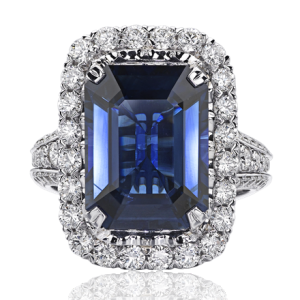 Right: Christopher Designs - Left: Art Carved
Future Brides are mixing it up. Mixed Metals add some color and uniqueness to an Engagement Ring. Plus then you don't have to decide which one your favorite metals to feature with your ring!
Above: Hearts on Fire
Twists and intricate designs make an engagement ring stand out. Everyone will want to take a second look at the delicate but complicated design.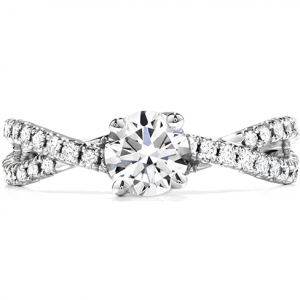 Above: Hearts of Fire
Kim Kardashian's 15 Carat Ring from Kanye West was more outrageous than most people can expect for their Engagement Ring. However, the shape definitely made its way to the hands of the every-day bride. Christopher Cut has a similar style ring that is more realistic for the non-celebrity brides.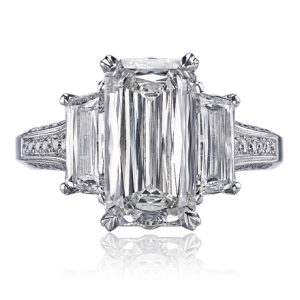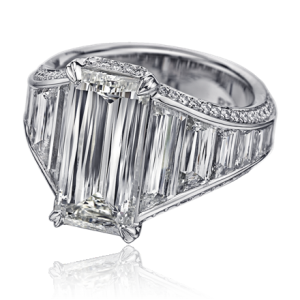 Both: Christopher Designs
Will we see this trends continue in 2014? Come into Ben David Jewelers to see these trends in person.