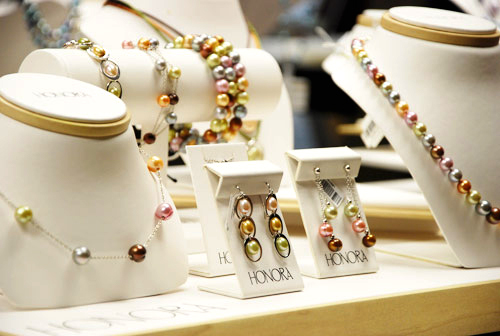 Congratulations on your 30th wedding anniversary that is coming up! You will likely be planning a romantic dinner or weekend getaway to celebrate, but what gift will you get her? Jewelry is always a gift she will love and keep like a special treasure. Here are some ideas to help you decide on an anniversary gift.
30th Wedding Anniversary
The 30th wedding anniversary in the traditional gift giving is pearl. So, according to tradition, you will want to purchase something with pearls on it. The modern version of the anniversary gift is diamond. Which you decide to go with will depend on which she likes the best, pearls or diamonds.
Pearl Necklaces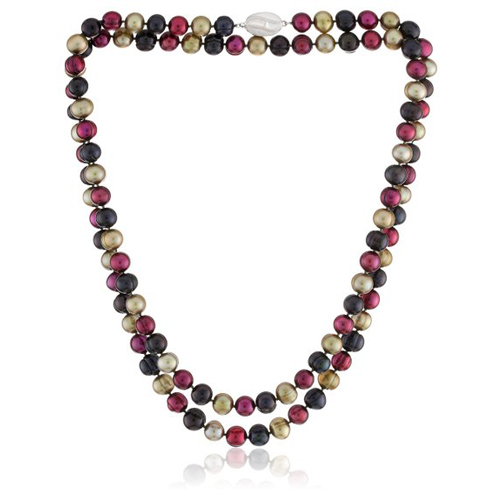 Ben David Jewelers carries the Honora brand of pearl necklaces, bracelets and earrings. Here is the Honora "Vineyard" Freshwater Cultured Pearl Necklace that is 36" of pearls. It is very colorful. If your wife loves pearls, she is sure to cherish this necklace. Ask the salesperson at Ben David Jeweler's store to show you all of the necklace and bracelet choices from Honora.
Hearts on Fire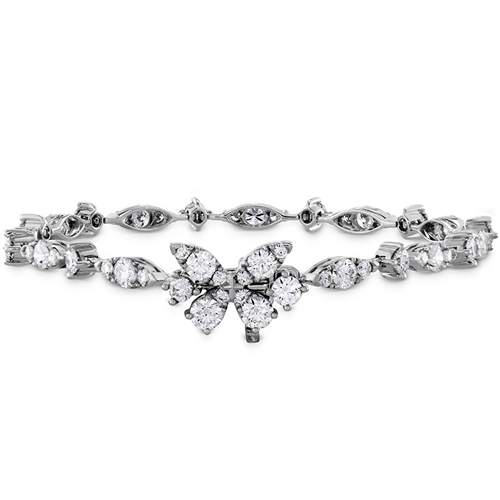 Hearts on Fire has designed a gorgeous diamond bracelet that will have any woman screaming with delight! It contains 4.60 carats of white diamonds in a beautiful string of set diamonds. In the middle a butterfly is situated covering the clasp. It is made of 18K gold and several round diamonds. The sales staff at Ben David Jewelers can give you more information about this bracelet when you stop by.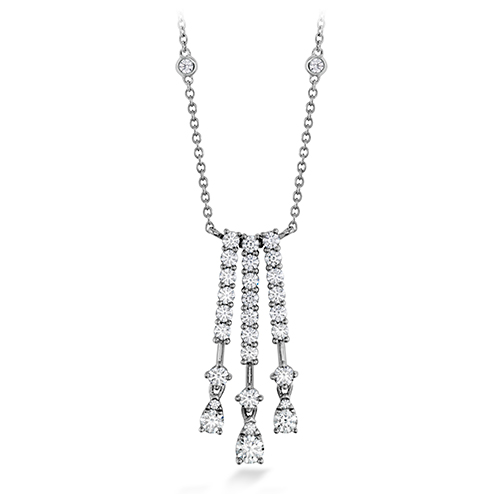 The Aerial Elegance Drop Necklace has three dangling strings of diamonds. This necklace is also designed by Hearts on Fire and contains about 1.25 carats of white diamonds. There are a couple of diamonds in the chain, as well. This chain and pendant is made from 18K white gold and might be the perfect gift for a 30th wedding anniversary.
LeVian Couture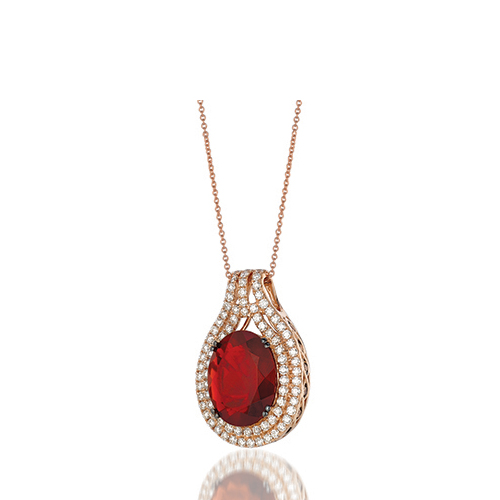 Is red her favorite color? LeVian specializes in making gorgeous pendants that feature colored diamonds. Many people don't realize that diamonds come in colors also! This particular beauty is a blood red diamond in a teardrop pendant and surrounded by two rows of white diamonds. Your wife would be the talk of the party when she enters the room wearing this 30th wedding anniversary gift!
Ben David Jewelers
Ben David Jewelers is one of the largest jewelry stores in the Danville area. The store opened in the 1950s and is still run by the same family today. The store is well stocked with amazing necklaces, bracelets and rings to make shopping for your 30th wedding anniversary as easy as possible. Stop in today to see what we have waiting for your anniversary celebration.