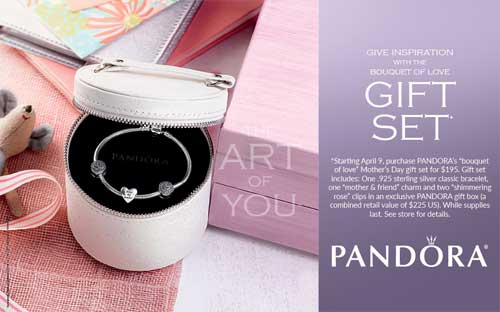 Pandora has a special gift at a very special price for your mom on Mother's Day. May 8, 2015, is the day we honor our mom and give a nice gift. We want her to know how much we love her and think about her. A Pandora bracelet is always an excellent choice.
Mother's Day Jewelry
A Pandora bracelet is a beautiful choice for your mom on Mother's Day. If she already has a Pandora bracelet then you can give her new charms to add to it. You can also give her another bracelet to stack with the one she already has.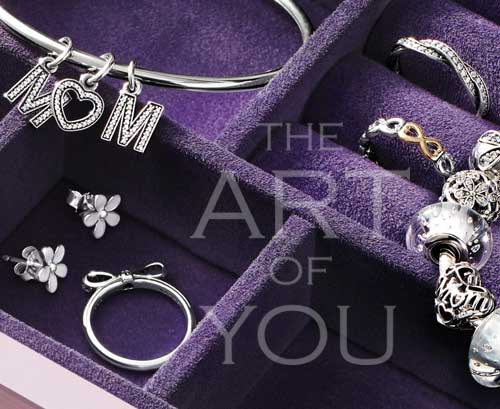 Pandora's Mother's Day Bouquet of Love Gift Set
Pandora has a special on their Mother's Day Gift Set.
This Bouquet of Love Set includes:
A .925 Sterling Silver Classic Bracelet
A Mother & Friend Charm
Two Shimmering Rose Clips
All in an Exclusive Pandora Gift Box
This will be everything your mom will need to start building her Pandora bracelets. It also makes a beautiful addition to the charms she might be already collecting. This gift set is available while supplies last at Ben David Jewelers. So, don't wait until the last minute, hurry to the store right away to make sure you get one for your mom. Of course, you want your mom to have the very best for Mother's Day!