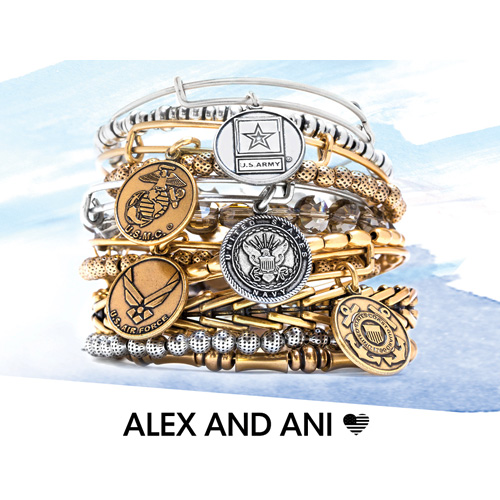 Many wives of the men in our armed forces wear an Alex and Ani bangle from his branch of the armed forces. Some women in the armed forces proudly wear an Alex and Ani bangle from this collection, also. But, you don't have to be directly connected to the US military to honor our troops in this way. And Ben David Jewelers will help with a $5 off special this weekend only.
Alex and Ani $5 OFF the Armed Forces Collection
This weekend only, you will receive $5 off any bangle you choose from Alex and Ani's Armed Forces Collection. The $5 off is good only once per customer, but you can purchase as many of the collection as you like, of course!
This Monday is Memorial Day. This is a day in the United States when we honor those who have fallen in battle defending our country and our lives. There are many ways to honor these brave troops. At Ben David Jewelers, many of our customers like to wear their bangle that represents the particular branch of service of which their loved one is a member. Maybe their loved one is a son, daughter, spouse or parent, it is worn as a constant reminder of their gratitude for their service in keeping us safe at home.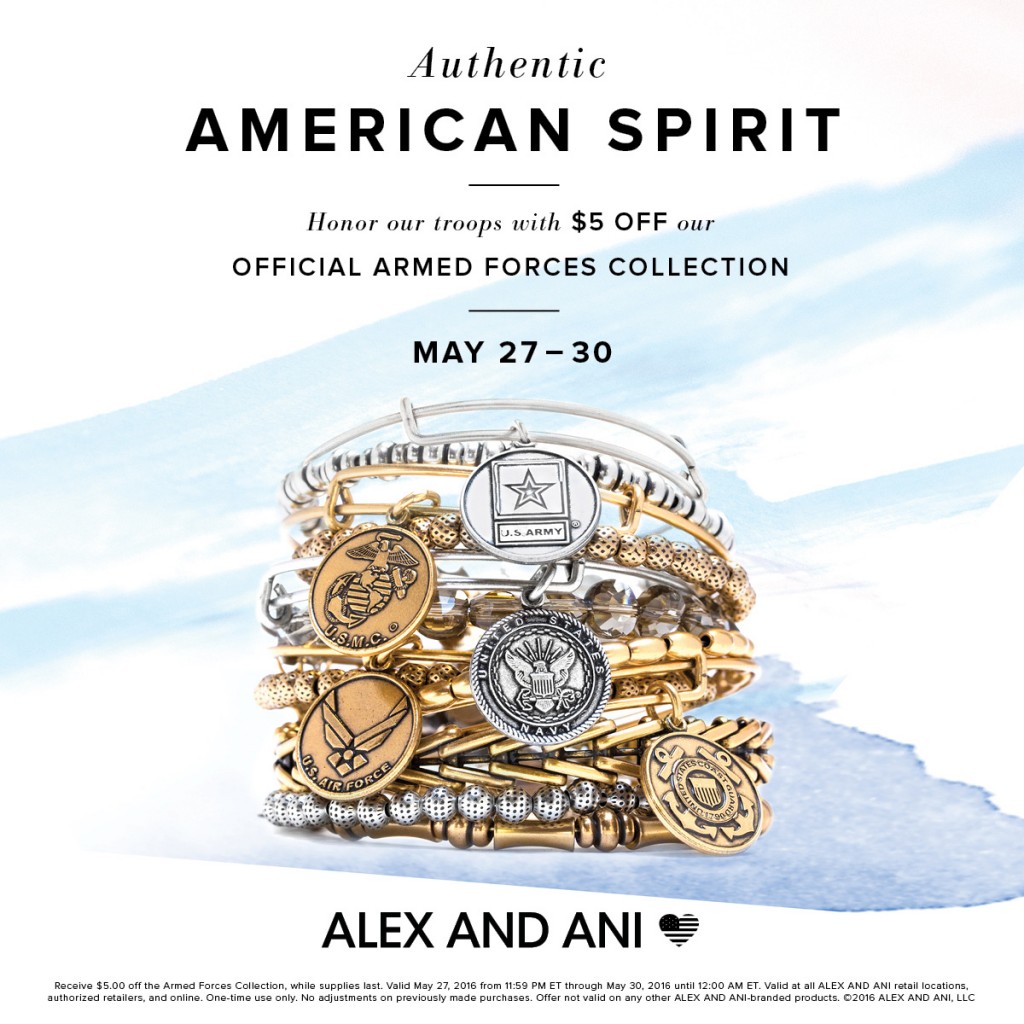 Of course, you don't need a family member in the service to wear a bangle bracelet from the Armed Services Collection. Anyone who would like to honor the troops will wear one or more bangles from this collection. It is a small way to let any service member know you appreciate them when they see you proudly displaying their branch of the service.
Where to Save $5 This Weekend
Stop by Ben David Jewelers' location in Danville, VA, on Friday, Saturday or Monday to pick up another bangle from the Alex and Ani Armed Services Collection. This offer is valid only May 27 – May 30, 2016.