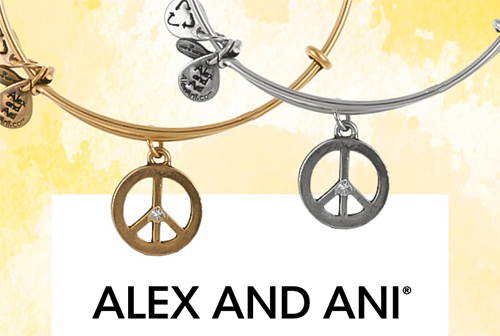 Alex and Ani World Peace Charm Bangle
Alex and Ani has a wonderful special every month and right now that special is on their World Peace Charm Bangle. Show your desire for world peace by wearing this bangle in your choice of either Rafaellan Gold finish or Rafaellan Silver finish.
Alex and Ani
This month's $5 off special is on the Alex and Ani World Peace Charm Bangle, available at Ben David Jewelers. Purchase this bangle bracelet any time on or before November 30th and you will receive $5 off the purchase price. Of course, this special is good while supplies last, so it would be a good idea to stop by Ben David Jewelers today. We wouldn't want you to miss out on this special charm that helps keep you in a positive energy frame of mind.
Coordinating Charm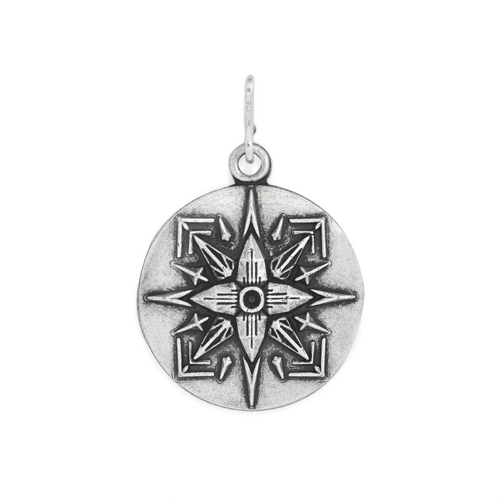 Healing Charm by Alex and Ani
A special charm that you can add to your World Peace Bangle is the Healing Charm. This charm is not a part of this month's special, but it complements the idea of World Peace, which can happen after healing conflict. This charm is available in both Rafaellan gold finish or Rafaellan silver finishes.
Ben David Jewelers
Ben David Jewelers is a family owned and operated fine jeweler that began in the 1950s, in Danville, VA. They carry a wide variety of popular and famous brands of jewelry. They feature the largest bridal section in the greater Danville area that is well stocked with such engagement ring brands as Hearts on Fire, Verragio, LeVian, and ArtCarved. Of course, Ben David Jewelers also has their own brand of beautiful engagement rings that you will want to see.
Stop by Ben David Jewelers
to take advantage of this month's special on the World Peace Charm Bangle, a bracelet special that could not have come at a better time.