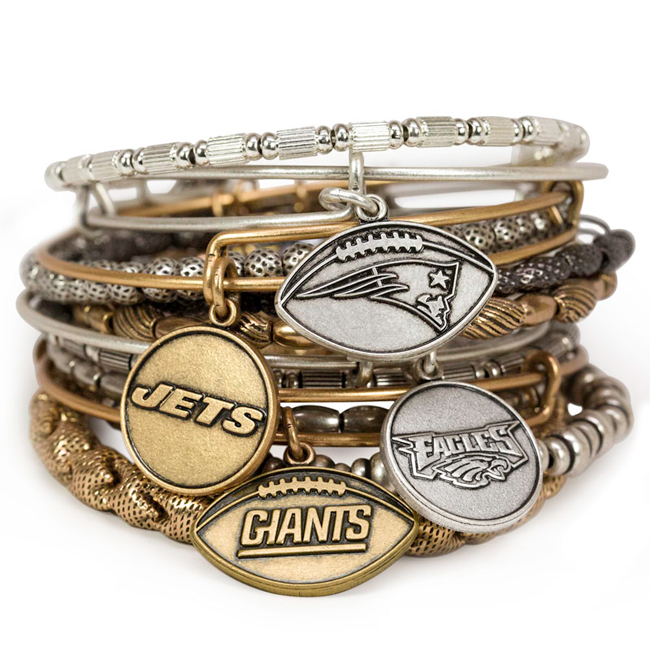 A stack of Alex and Ani Bracelets from the NFL Collection
There are many Alex and Ani bangle collections and the company adds new collections all the time. Many of the collections are based on spiritual themes, helping the wearer keep in line with their spiritual temperament.
Alex and Ani Bangle Collections
Currently, there are 26 different Alex and Ani bangle collections that are loaded with all sorts of designs. Many of them help you keep on your spiritual path by offering a bangle that represent deeply spiritual icons from ancient religions. Other collections are a different kind of personal, such as the "Because I Love You" collection or the "Birthstones" collection.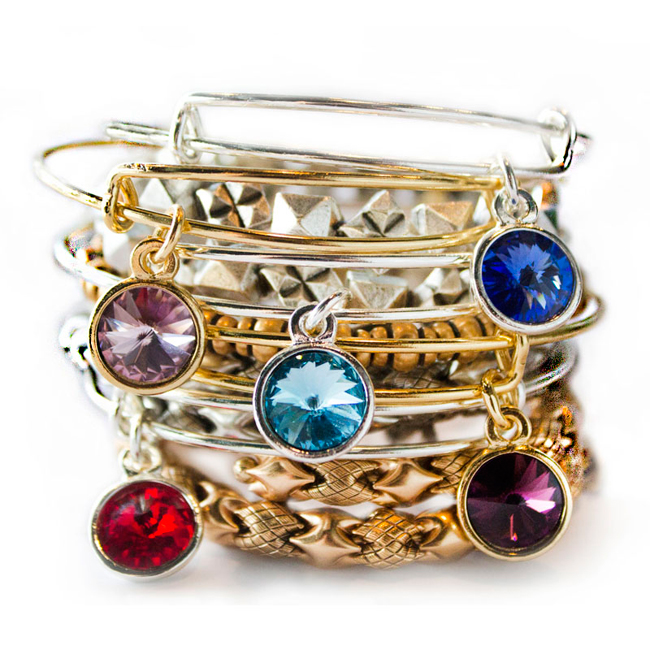 Alex and Ani Birthstone Bangles
In addition to the bangle collections, there is a collection of beaded wraps. These wraps add some color and a little texture to your wrist. It is important to add a little something else to your bangle stack to make the design complete  and beaded wraps are just the right touch.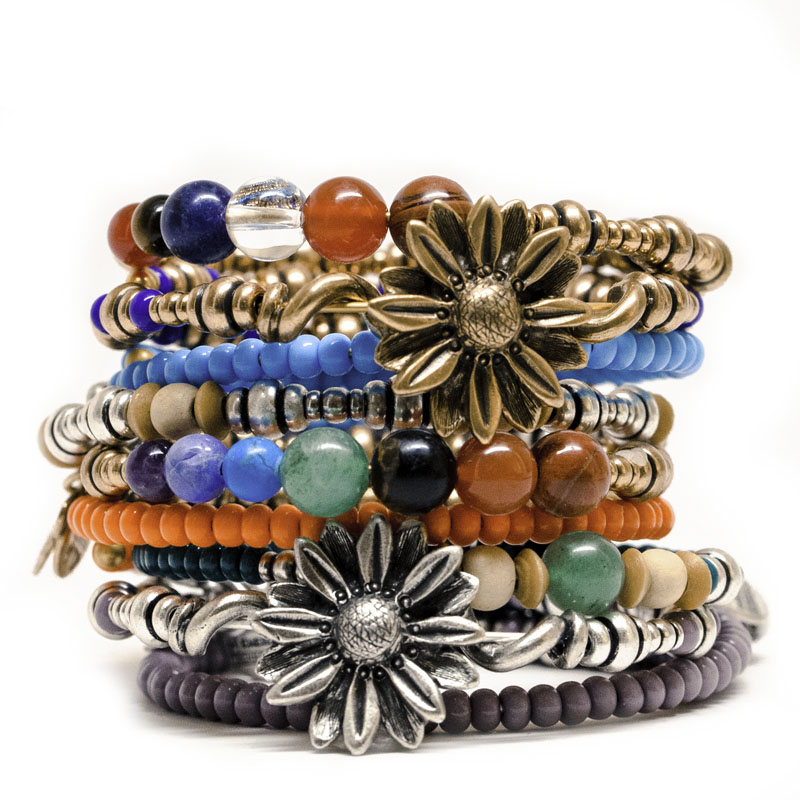 "Natural Wonders" Alex and Ani bracelets
Of course, Alex and Ani also have bangle collections that have the logos of the most popular clubs and associations, such as the NFL, sororities, Major League Baseball, the Kentucky Derby, various college teams and Team USA. Of course, you will want to wear your favorite sports team's bangle when you cheer them on from the bleachers!
Wear to Buy Bangles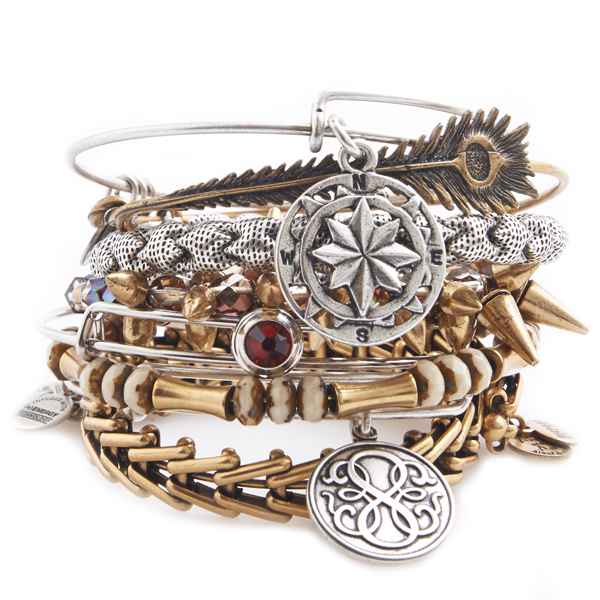 Alex and Ani Bangle Collection
Ben David Jewelers is an authorized retailer for Alex and Ani bangles in the city of Danville, VA. You can stop by anytime during normal business hours to browse all of the Alex and Ani bangle collections. Ben David Jewelers has a bangle sale during most months, so be sure to ask about the current special when you arrive.