Alex and Ani Vintage 60s Classic Collection of Bracelets
An awesome Alex and Ani bracelet collection that would make a gorgeous gift for Valentine's Day is the Vintage 66 Classics Collection. This collection is inspired by the empowerment movement of the 1960s' revolution in society's norms. It drove home the message of love and peace, but also women's empowerment.
Alex and Ani Bracelet Collection
Currently there are nine different bangle bracelets in this collection. You will see a lot of classic symbolism from the late 1960s. The designs from this Alex and Ani bracelet collection all work very well together, plus they are an uplifting addition to any of the Alex and Ani collections. That's a nice thing about this company. Their bracelets all mix and match beautifully so that you can create your own personal statement with a stack of bangles.
Gypsy 66 Bracelet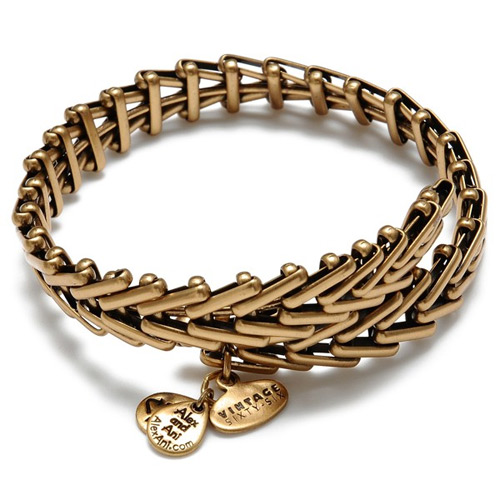 The Gypsy 66 Wrap by Alex and Ani
This is a bracelet that gives a lot of texture and interest to your stack. The bangle is wrapped in a V-shaped chain to give some jagged design to the smooth round bangle you'll usually wear. It is available in many choices: Hematite, Rafaelian Gold, Rafaelian Silver, Rose Gold finish, Shiny Silver finish, and Yellow Gold finish.
Heart Wrap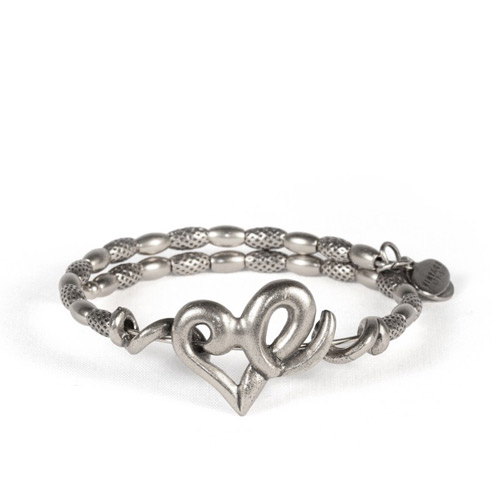 Heart Wrap Alex and Ani Bracelet
The heart wrap is a pretty way to add the reminder to your stack that love is the center of all. Wearing it is a helpful way to pull you out of that funk, should you find yourself having a trying day. It is available in your choice of Rafaelian Gold or Rafaelian Silver finishes.
Eros Arrow Wrap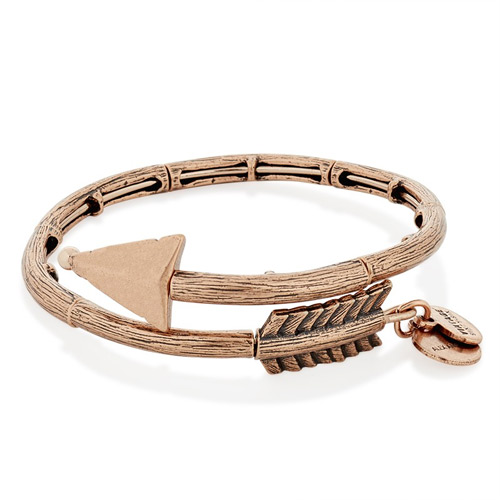 Eros Wrap by Alex and Ani
Eros, or Cupid, is responsible for shooting those arrows of love. But, why wait for him to find you for your turn? Just wear the symbolic arrow of Eros, knowing it is your turn to be in love. The Eros Arrow Wrap from the Alex and Ani bracelet collection of Vintage 66 Classics offers you the choice of the finishes of Rose Gold, Rafaelian Silver or Rafaelian Gold.
Ben David Jewelers
Ben David Jewelers carries all of the Alex and Ani Bracelet Collections for you to browse. Stop by the Ben David Jewelers location in Danville, VA, today to look at this beautiful collection.