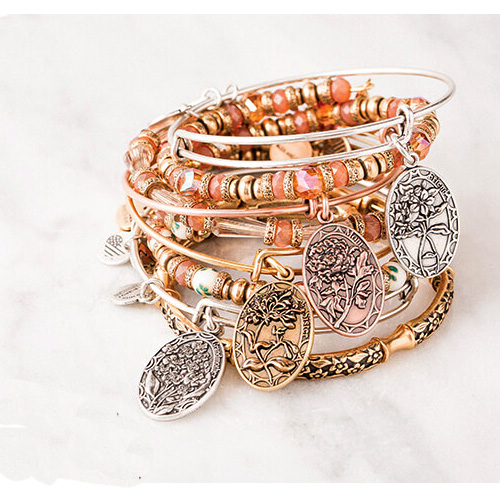 Alex and Ani bracelets are a welcome change from the usual perfume gift for mom on Mother's Day. Celebrating Mother's day can also include your favorite aunt, grandma and others. Most women already have an Alex and Ani collection in their jewelry box and they'd love to have one or more of these special bangles and charms to celebrate her.
Alex and Ani Bracelets
A special gift for your mom, wife or even daughter for Mother's day lets her know that you appreciate her. Mothers are the unsung heroes of everyone's lives. It is mom that kisses the boo-boo and makes it better, both literally and figuratively. And she never stops, staying with you for your whole life helping to make everything all better. Mother's Day is a reminder to take a day to let her know you love her and have appreciated all she does for you.
Alex and Ani has several bangles and charms for your mom and the other women in your life that you love. All of these Alex and Ani bracelets have a choice of the gold or silver finish.
Mom Charm Bangle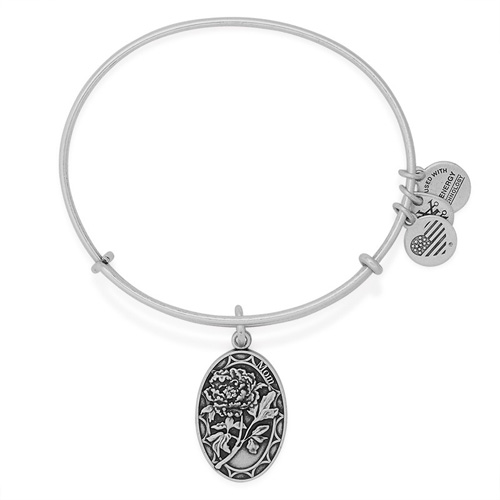 The Mom Charm Bangle has a huge rose featured on the front of the charm. Rose, of course, is the symbol for love. The word "Mom" is worked into the edge's design.
Aunt Charm Bangle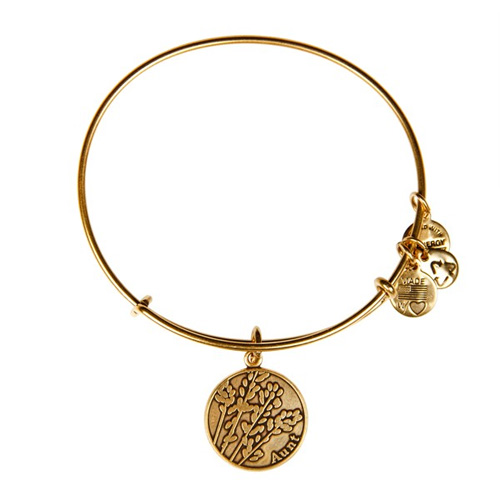 The Alex and Ani bracelet for your aunt features the lavender flower. Lavender is known for chasing away negativity. The word "Aunt" is on the side of the face of the charm.
Unbreakable Bond Set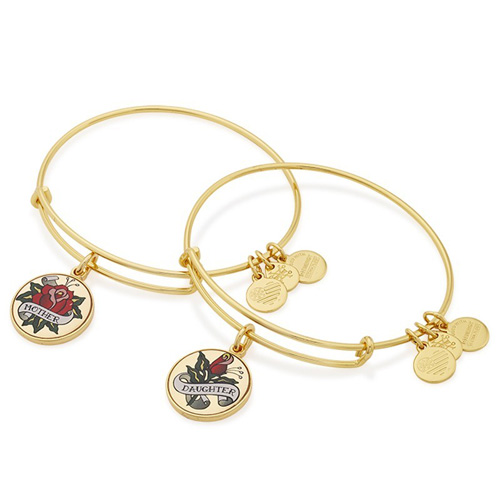 This set of Alex and Ani bracelets features one full bloom rose charm on the bangle for mom. The daughter's bangle features a rosebud. These bangles offer a choice in shiny silver or shiny gold finishes.
Ben David Jewelers
Ben David Jewelers carries Alex and Ani bracelets for Mother's Day gifts and are well stocked for any occasion. Stop by today to pick up a gift for mom that she will love.