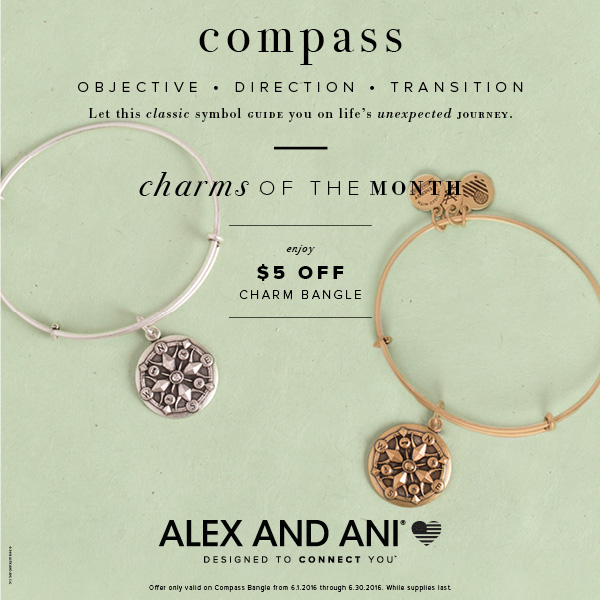 Alex and Ani has a June charm of the month reminding you that getting there is half the fun. We're also offering a $5 discount to start your journey. The distinguished compass charm bangle provides the ideal gift for a recent graduate, friend changing careers, vacationers on a special trip or anyone who relishes the twists and turns of life. This charm prepares you or any recipient for new adventures.
Alex and Ani
Alex and Ani creates a lifetime of wearable memories for all the treasured moments in life. The eco-friendly Rhode Island-based jeweler designs accessories to "positively empower and connect humanity." This month, their Rafaelian gold or Rafaelian silver compass charm bangle provides an extra incentive to connect. These Rafaelian finishes, named after Alex and Ani founder Carolyn Rafaelian, add an eco-conscious matte finish onto a brass plate. This produces a lovely antiqued appearance. The pieces clean easily using an Alex & Ani polishing cloth or a simple soap and water solution.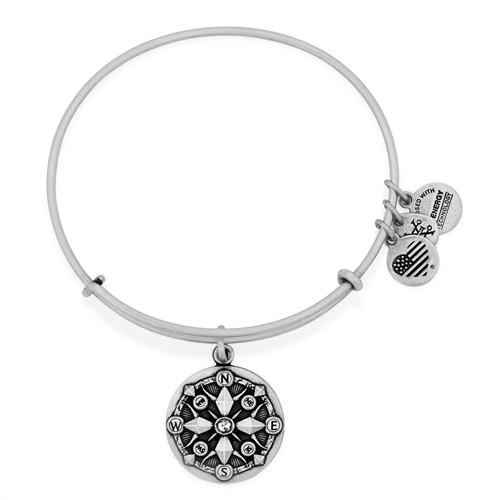 While everyone chooses their own direction, the stylish designers of this charm take traveling to a higher level. North represents "home and wisdom" while South points to "passion and creation." East – like the rising sun – tells of "new beginnings and inspiration" while West leads to "introspection and reflection."
The charm also adds a nostalgic touch in a world where smartphone GPS apps constantly bark directions at us. Whenever you see this stunning compass charm, you'll remember that it's your passage and not your position that counts – no batteries or charging required!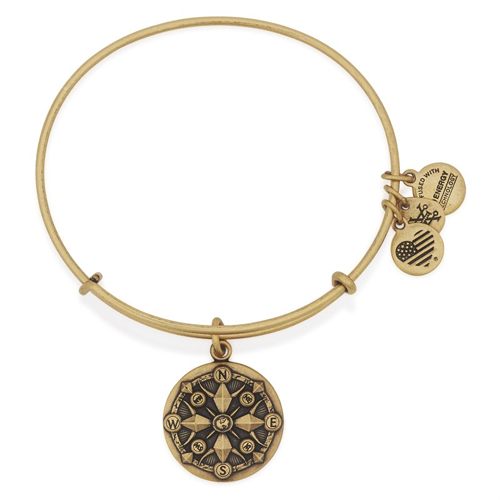 Don't miss out on this Alex and Ani offer for a symbol of lifetime exploration and progress. Contact us about purchasing your compass charm bangle this month before this offer becomes simply a journey of the past.