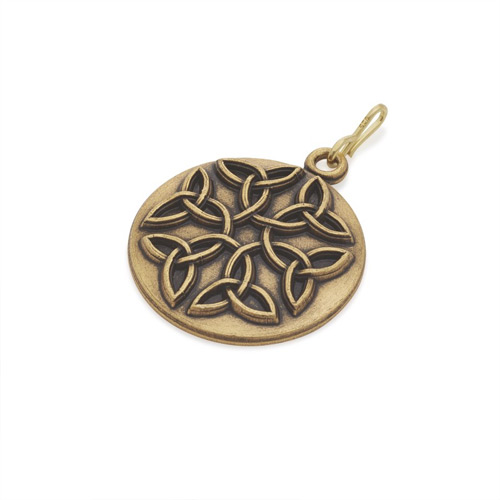 Endless Knot Charm from Alex and Ani
The Alex and Ani charm of the month is the Celtic inspired Endless Knot. If you are of Irish decent or your spiritual leanings are toward the Celtic beliefs, this month you'll want to take advantage of the special. Every month Alex and Ani features a bangle bracelet or charm and offers a few dollars off that design for the month.
Alex and Ani Charm of the Month
This month of May, 2016, the Alex and Ani Charm of the Month is for the Endless Knot bangle and charm. The Endless Knot bangle comes in your choice of Rafaelian Silver or Rafaelian Gold. The bangle is offered at $5 off for May.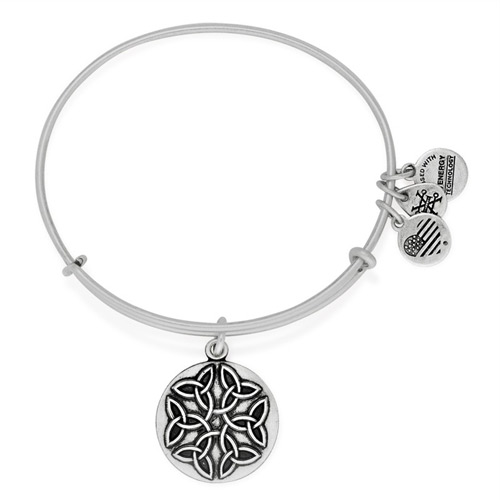 Endless Knot Charm Bangle for Alex and Ani Charm of the Month
The Endless Knot Charm is also a featured Charm of the Month special offered at $3 off of its regular price. This charm is also available in your choice of Rafaelian Gold or Rafaelian Silver. The size of the charm is 0.85'' x 0.85''. If you love Celtic knotwork then you should take advantage of both of these Alex and Ani Charm of the Month specials. You can add the Endless Knot bangle to your bangle stack and use the charm on one of your necklaces you wear most often. The spiritual meaning behind the Celtic knot is the interconnectedness between this world and the spiritual world that is beyond our grasp. These knots have no beginning or end, much like the spiritual cycle we find ourselves in with life and death.
Ben David Jewelers
Ben David Jewelers always stays well stocked with Alex and Ani bangles and charms. They fully participate in all of the brand's special promotions, especially the
Alex and Ani Charm of the Month
. The Charm of the Month gives you that excuse you were looking for to browse what's new with Alex and Ani. We'll see you soon!