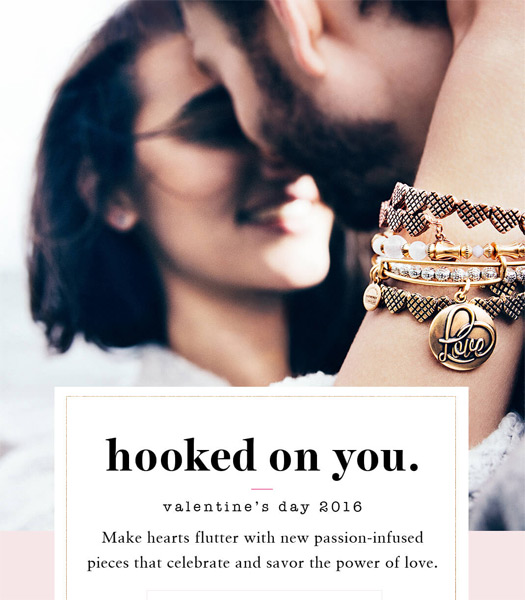 Alex and Ani
Alex and Ani locations are worldwide, but there is one very popular location for them in Danville, VA. That spot is Ben David Jewelers. Ben David Jewelers is always well stocked with Alex and Ani bangle bracelets for your browsing pleasure.
Alex and Ani Locations
If you are in the greater Danville, VA, area then visit Ben David Jewelers in Danville.
Ben David Jewelers
459 Mount Cross Road Danville, VA 24540
Phone
: (434)-792-6561 If you are looking for Alex and Ani locations in another city or country, see the
Alex and Ani page for locating stores
in your area.
Alex and Ani for Valentine's Day Gifts
When you're shopping for the perfect Valentine's Day jewelry, be sure to browse Alex and Ani at the Ben David Jewelers Danville location. They carry a full selection of Alex and Ani jewelry, including special charms and necklaces for Valentine's Day.
Swarovski Heart Crystal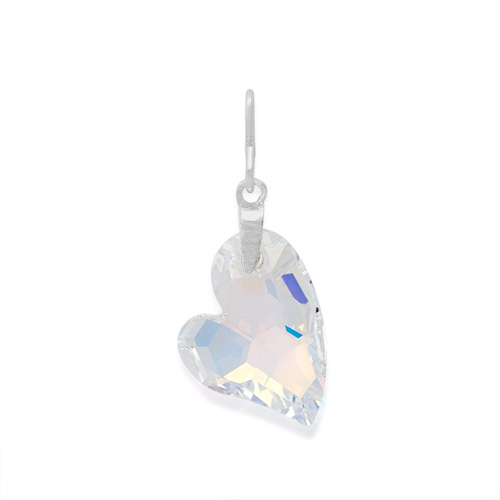 Swarovski Heart Crystal from Alex and Ani
This Alex and Ani heart charm is made by Swarovski out of their beautiful crystal. It is a 24mm crystal that will sparkle with brilliant color. If your Valentine loves the sparkle of diamonds, then this heart shaped charm is a great choice for her necklace or bracelet.
Love Charm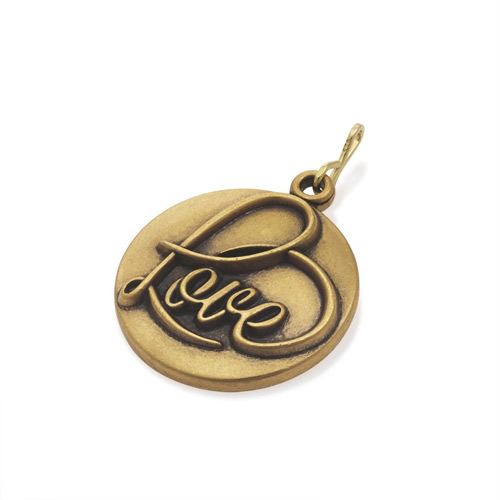 "Love" Charms from Alex and Ani
Sometimes all that needs to be said is just "Love." The Love Charm is the word love in script on the front. The backside features "Joy, Light, Affection," to sort of spell it out. This lovely charm is perfect for bangle bracelets or necklaces. It is available in both the Rafaelian Gold and Rafaelian Silver finishes.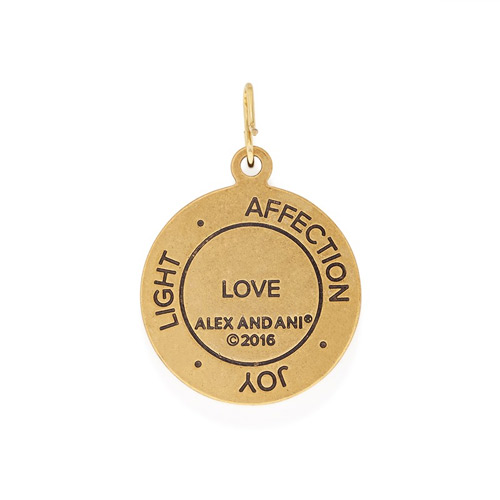 The Back of the Love Charm by Alex and Ani
Guardian of Love Set
The Guardian of Love Set by Alex and Ani includes three different bangles. With this set, she will joyfully receive: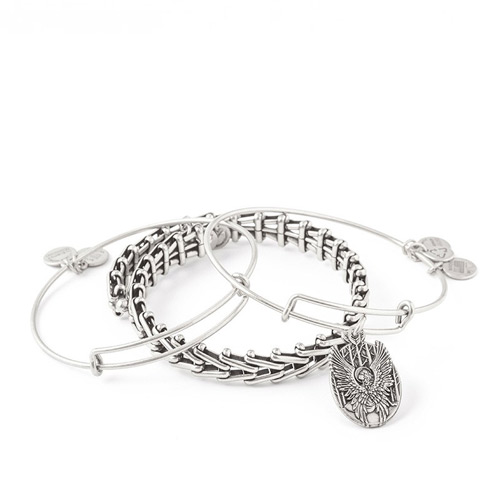 Guardian of Love Set of 3 by Alex and Ani
The Guardian of Love Charm Bangle
The Gypsy 66 Wrap
The Plain Wire Bangle
This set of bangles for Valentine's Day is available in the Rafaelian Gold option, also.
Ben David Jewelers
When you know that your favorite Valentine is crazy for
Alex and Ani bangles
, then stop by everyone's favorite of the Alex and Ani locations: Ben David Jewelers. The sales staff will be happy to help you choose just the right bangles and bracelets for your beloved Valentine.