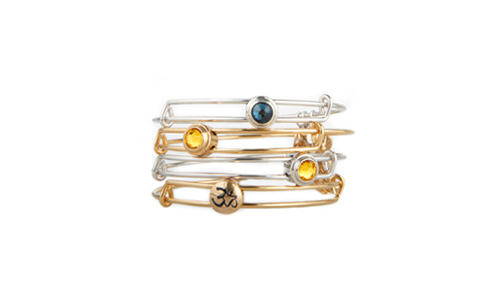 Alex and Ani Sacred Studs Ring is just part of their Sacred Studs collection that honors the chakras. It is believed that wearing the colors of the chakras will help you honor and channel the energy from the chakra that matches that color.
Alex and Ani Sacred Studs Ring
There are four different chakra color choices in this collection of rings and you get to pick the Alex and Ani Sacred Studs ring that has the color of the chakra you're channeling. These four rings coordinate with the Sacred Studs earrings and the matching bangles in the collection.
Emerald Love Ring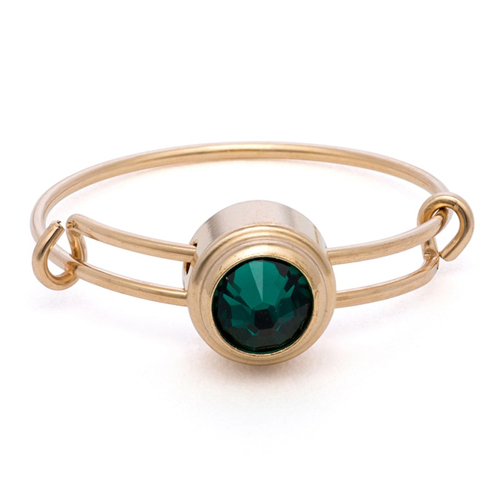 The Emerald Love Alex and Ani Sacred Studs ring gives you a deep green color which represents the fourth primary chakra, the Heart. This heart chakra represents living life from the heart with compassion and kindness towards others. Its physical association is with the heart, of course, but also the lungs, circulatory system, arms and hands.
Montana Blue Inspiration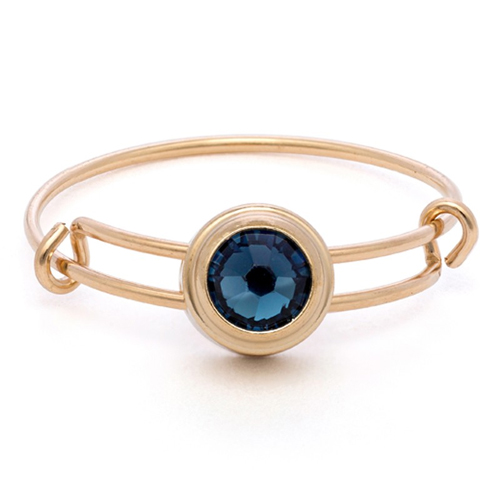 The Montana Blue Inspiration Alex and Ani Sacred Studs ring represents the Indigo color of the Third Eye chakra, the sixth chakra. It is physically associated with the forehead, base of the skull and the eyes. The Third Eye Chakra helps you develop your intuition and imagination. When this chakra is full developed then it will balance logical thinking with creativity.
Hyacinth Energy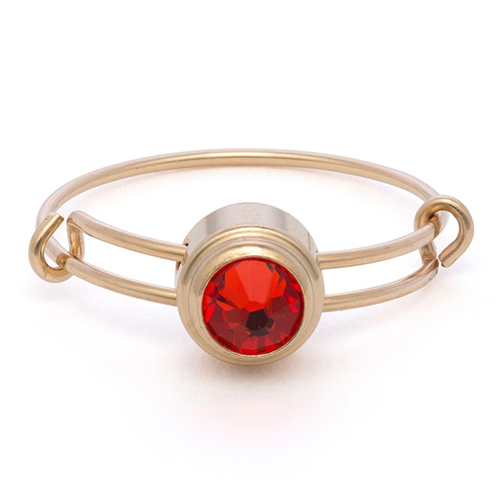 This Sacred Studs Hyacinth Energy ring represents the first chakra, the Root Chakra. It connects us with our ancestors and the primal need to survive. The root chakra is where it all begins and it is important to start your chakra work with this particular one. This chakra is red, like the blood that runs in our veins. Physically it represents the skeleton, blood, kidneys and large intestine. Survival and self-preservation is what it is all about.
Sunflower Intellect
The Sunflower Intellect Alex and Ani Sacred Studs ring is yellow, for the third chakra, the Solar Plexus Chakra. This chakra is your sense of self, everything that is uniquely you. If you are having emotional outbursts, are all stressed out and feel overall like you're out of balance, it is time to work on the third chakra. Physical representations of the Solar Plexus Chakra are the digestive system, gall bladder and liver.
Alex and Ani Sacred Studs Collection
Whether you study eastern philosophy, the ancient medicine traditions of the Far East or you just think the chakra colors are pretty, Alex and Ani has many earrings, rings and bangles to choose from. You can wear all one chakra color or mix and match the ones that represent your energy work for that day. Ben David Jewelers stocks Alex and Ani jewelry and they will be happy to let you browse. Stop by and try on an Alex and Ani Sacred Studs ring.