Alex and Ani Bracelet Collection named Color Palette is an amazing variety of bright, metallic colors. When the darkest and coldest months of winter are upon us, the Color Palette will get you through.
Alex and Ani Bracelet Collection
Mardi Gras will fall on February 28th this year and this particular Alex and Ani Bracelet Collection is just the ticket to the festivities. Many of the beads used in these bangles are the metallic colors that are often associated with the necklaces that are thrown from balconies during Mardi Gras celebrations in New Orleans.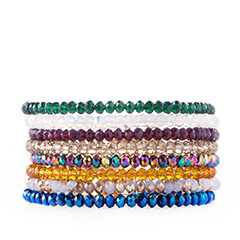 A Stack from the Alex and Ani Color Palette Collection Alex and Ani releases collections of new designs all the time to keep your bangle stack lively and fresh. Also popular this winter are the Mystics and Magical Collection and the Dove Set of bangles with charms. Both of these collections will bring a smile and brighten up the grey skies of the winter darkness. The Mystics and Magical Collection features a lot of silver and bronze tones along with larger beads in transparent green and blue made from glass. Some of the metallic colors you will see in the Color Palette Collection appear in the Mystics group, too. Of course, there are also a couple of bangles with brass cross designs that work as large focal points for your stack.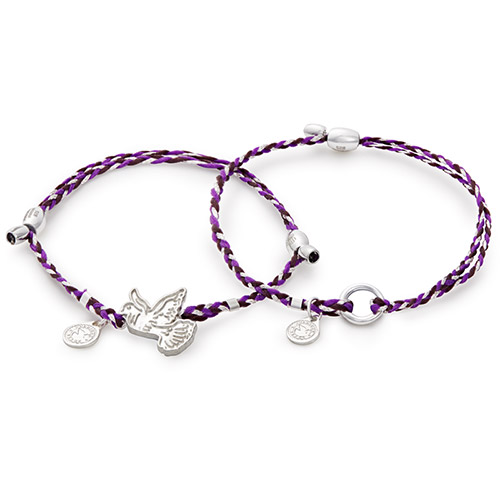 Dove Set by Alex and Ani The Dove Set of bangles is made in sterling with one of the purple thread bracelets featuring sterling silver components and the other has a sterling silver dove charm. You can wear them together, one on each wrist or share them with a sister or friend.
Ben David Jewelers
Ben David Jewelers is an authorized retailer for Alex and Ani Bracelet Collections. Whether you received all of the bangles you wanted for Christmas or not, there is still plenty of room in your stack for more. We will see you soon!