For Mom on Mother's day Alex and Ani offers a selection of gorgeous bangles, just for her. Mother's Day is fast approaching. It falls on Sunday, May 14th this year. If you haven't picked out her gift just yet, stop by and we'll show you these gorgeous Alex and Ani bangle choices.
Mother's Day Gifts
There are a lot of Alex and Ani bangles that will work well for a gift for your mom this Mother's Day. Of course, the most popular choices for this particular day are the bangles that spell out Mom.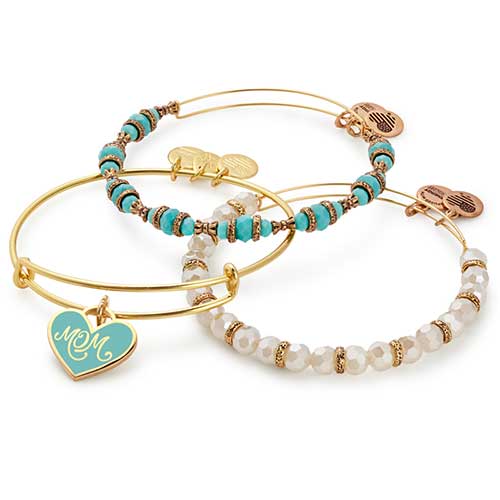 Mom Set of 3
The Mom Set of 3 combines the beauty of turquoise colored beads with gold and brass finish embellishments. This is a sure win for a Mom's gift for the mother that loves turquoise jewelry or favors the color green. There are 3 bangles in the set for only $98, and it comes in the shiny silver color, also.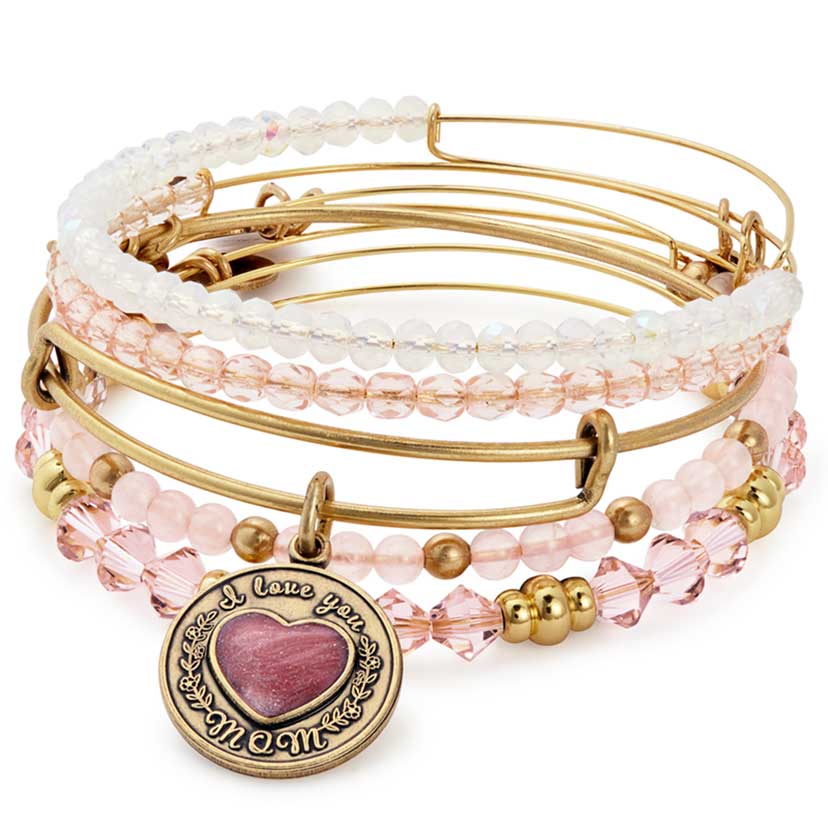 I Love You Set of 5
The I Love You Set of 5 for mom also features a Mom charm, but it is in the rose and peach colors. Many beads across 4 different bangles offer various soft shades of peach or rosy pink. You have the options of the Rafaelian Gold or Rafaelian Silver finishes. A deal at only $128 for the entire set.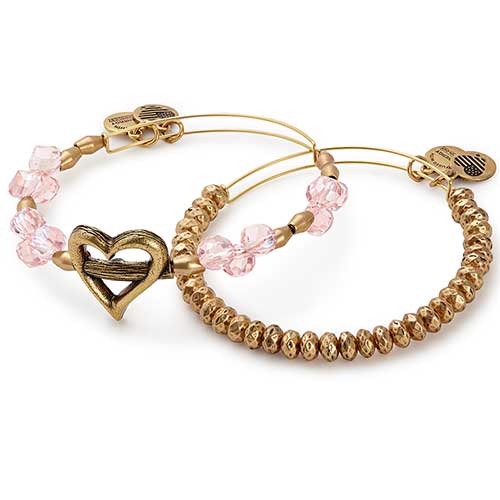 Heartfelt Set of 2
The Heartfelt Set of 2 bangles works for any loved one for Mother's Day, not just Mom. The set features a dramatic heart charm and is available in your choice of Rafaelian Gold or Rafaelian Silver. This beautiful set of bangles is only $68.00 by Alex and Ani.
Ben David Jewelers
Ben David Jewelers is an authorized retailer for Alex and Ani. We are still well stocked with gifts for your mom for Mother's Day. Stop by today to see these bangles and many other choices.