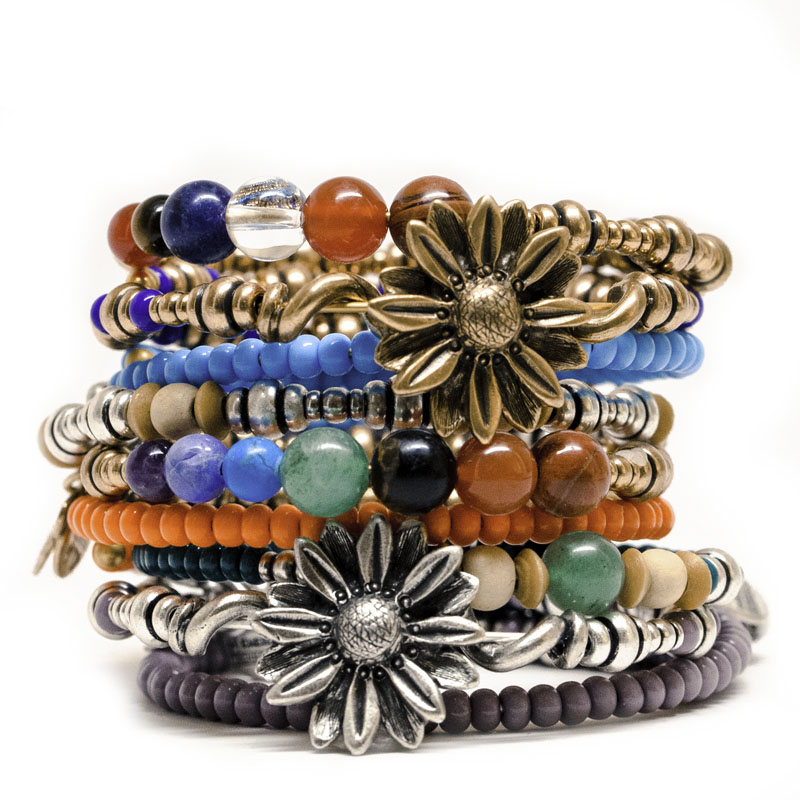 Alex and Ani Natural Wonders is a collection of bangle bracelets that are available for purchase at Ben David Jewelers in Danville, VA. Within this collection of beaded bangles there are many color and style choices to select and add to your customized stack bracelet.
Alex and Ani Natural Wonders Bangle Bracelets
Alex and Ani Natural Wonders bracelets consist of many neutral or natural color tones you commonly find in nature. The bangles in this group feature beads in a big way. All of the selections offer a combination of colored beads and metallic beads that are colored coordinated and match beautifully with similar selections or combine with other color groups.
You don't need to stay completely within the Natural Wonders Collection either. The bangle bracelets from this group also work well with many of the other Alex and Ani Collections. So you can mix and match and come up with a completely unique design that fits your personality and what you enjoy.
Bangle Designs
There are several designs and then within those designs are many color options in the Alex and Ani Natural Wonders.
Purchase the Set of Five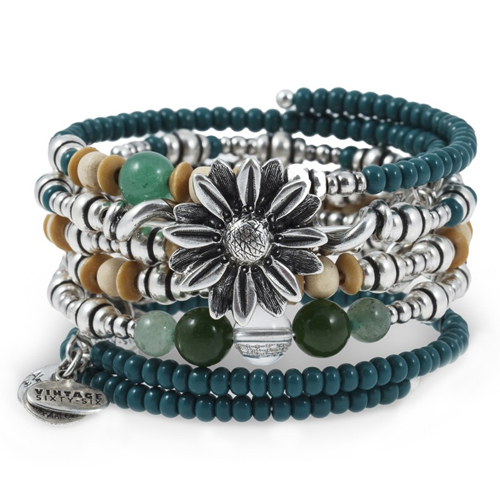 You have a choice of two of the colors already put together. The Set of Five is offered in the Prosperity color and also the Physical. This makes for an easy gift choice for the woman in your life. Just pick out a blue one or a green one!
Physical Journey Wrap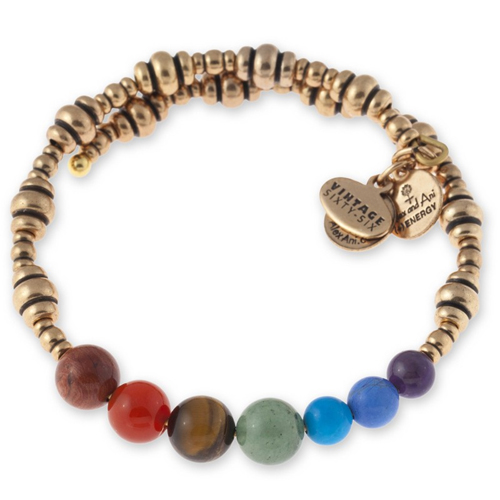 Alex and Ani Natural Wonders collection includes choices of this wrap design. The one shown is from the Physical color choice of blues. It is a mixture of beads in blue and other earth tones with the metallic portion in a darker bronze color.
Sunrise Canopy Wrap Bangle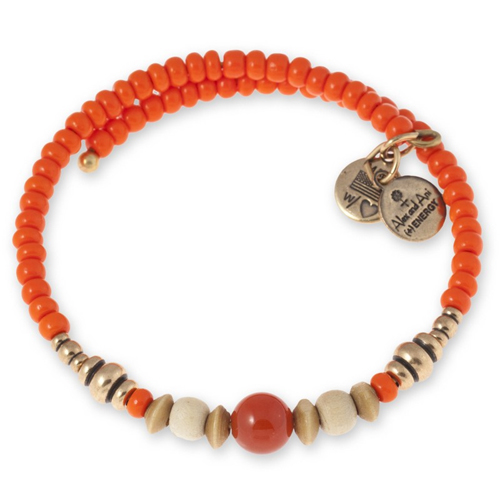 The Sunrise Canopy color choice offers more red and orange colored beads. These are also mixed with earth tone colors and bring out the best of sunrise and sunsets.
Sunrise Valley Wrap Bracelet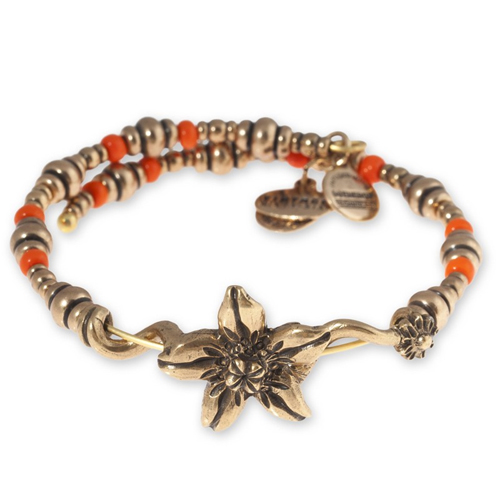 The Sunrise Valley Wrap bracelet is more metallic but still features that rich, orange color. In this design, though, there is a flower charm and most of the beads on the wrap are a bronze color.
Prosperity Journey Wrap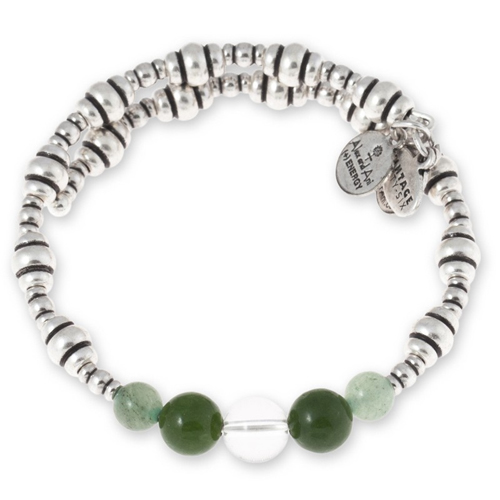 The Prosperity color is green, but this Prosperity Journey Wrap focuses more on a pewter color in its beadwork. There are some green beads that really stand out on the metallic background of the other beads in the wrap.
Alex and Ani Bracelets
Alex and Ani Natural Wonders is a very popular collection with those women who really enjoy nature and want to celebrate it in their stack of bangles. It is a casual look and it incorporates many different colors of the world around us. These bangle bracelets are available through Ben David Jewelers in Danville, VA.