Alex and Ani always seems to hit it out of the park with their new designs for summer. Today we'll look at three of these designs that embrace some of the more colorful expressions of the new season.
Alex and Ani
This month you can brighten up your jewelry cred with these
Alex and Ani
summer designs. The hues of summer are some of the most colorful of the whole year.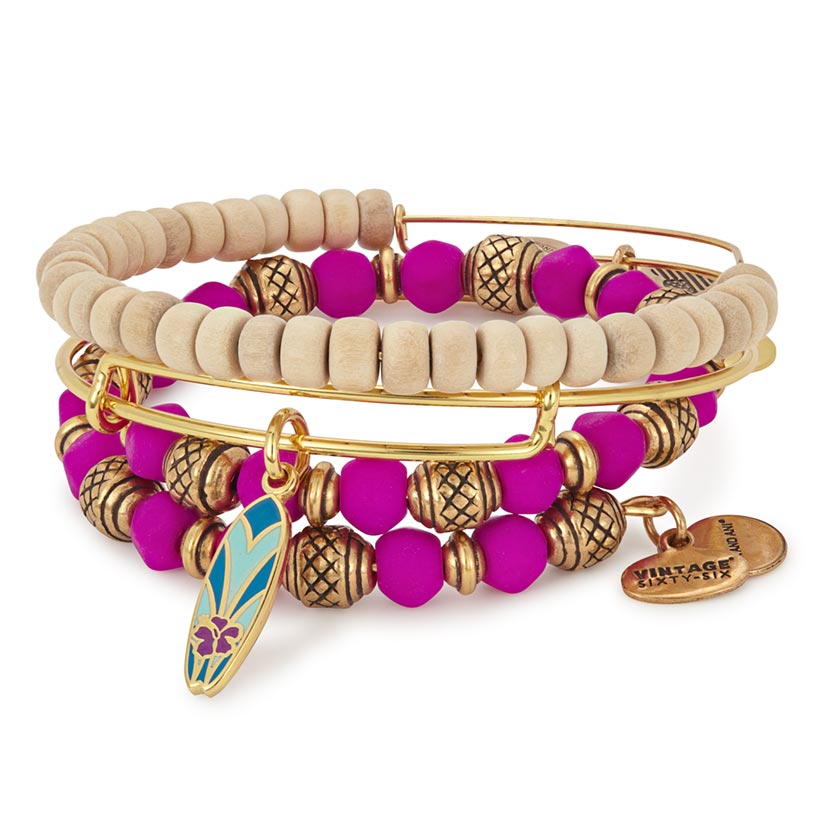 Surfboard Set of 3 by Alex and Ani
Surfboard Set of 3
It is a simple name of Surfboard Set of 3, but it wows with hot pink beads and a color coordinated surfboard. The bone colored matte beads blend in the powerful pink and the textured design of the brass colored beads blend it altogether. This stack of 3 is a must for casual wear, especially for going to barbeques and around the pool.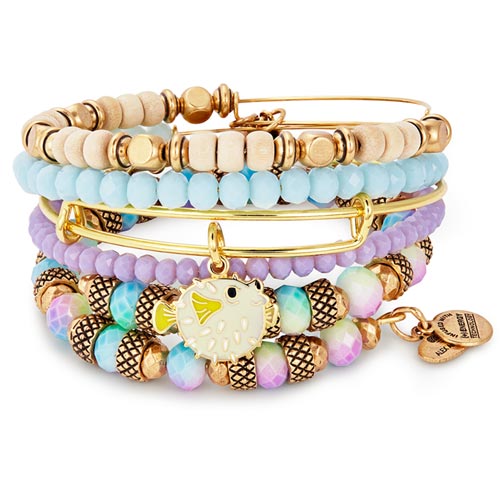 Pufferfish Set of 5 by Alex and Ani
Pufferfish Set of 5
Slightly muted hues of so many colors are brightened up with a shocking yellow of the prickly pufferfish's fins. You have to admit, that pufferfish is simply adorable and you're likely to give it a proper name once you wear this beauty of an Alex and Ani stack. There is so much color and so much texture in the beads that you'll be able to color coordinate with anything in your wardrobe.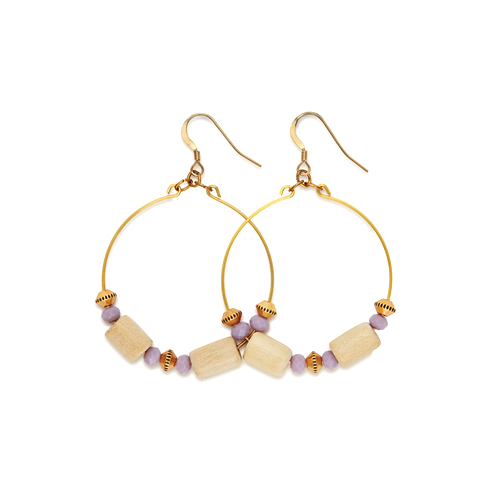 Dragonfruit Palm Earrings by Alex and Ani
Dragonfruit Palm Earrings
A quiet and soft color collection offset by brass colored textured beads on big hoops makes for a subtle statement for summertime. Every girl believes there is no such things as too many pairs of earrings.
Ben David Jewelers
Stop by today to browse all of the wonderful bangles, bracelets and earrings of Alex and Ani for summer. Ben David Jewelers is an authorized retailer of Alex and Ani jewelry and always stays stocked with the most popular designs.