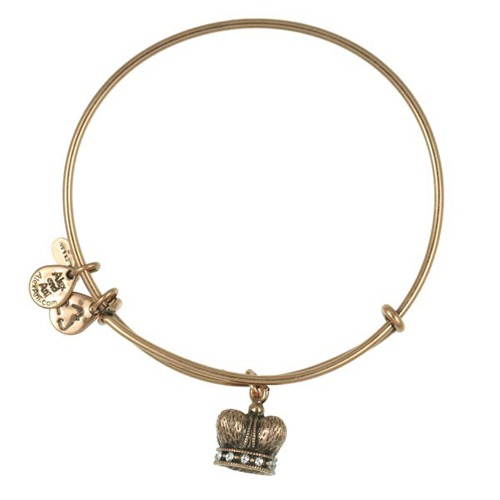 Alex and Ani's King's Crown charm bangle is $5 off during December, 2014, while supplies last at Ben David Jewelers in Danville, VA. Don't wait until the last minute to take advantage of this rare offer on an Alex and Ani bangle.
$5 Off in December on Alex and Ani Bangle
This particular bangle represents authority and power and is in the Rafaellan Silver finish. It is a crown with rhinestones around the lower portion of the crown and accompanied by two more charms on the bangle. Alex and Ani bangle bracelets are known for their unique expandable feature. To see how this works, see the video below.
Christmas Bracelets for Women
Alex and Ani bracelets are very popular with women. They like to collect all of them and wear many of the bangles at a time. Any woman in your life will enjoy receiving this special King's Crown bangle and you will receive $5 off this month. Do hurry, though, stock is almost sold out and this special is only while supply on this particular bangle lasts.