An alternative engagement ring tells everyone that your love is passionately unique and dares to defy the boundaries of routines. Traditions of the past century tend to steer couples toward large center stones or solitaires, primary made up of white diamonds. Today, personality trumps habits, leaving your attraction to a style the only thing that determines if it's in vogue.
Alternative Engagement Rings
The first factor to consider when contemplating an alternative engagement ring is lifestyle. While high settings look great in magazines, are they functional for those who work with their hands? If the bride tends not to wear jewelry or puts the jewelry she owns through frequent bumps and scratches, it might be a wise investment to look beyond a classic raised solitaire. Flush, pavé and channel settings offer distinctive options to riskier raised prong or cathedral settings. Don't expect your bride's lifestyle to adapt to her ring. Make her ring fit her lifestyle!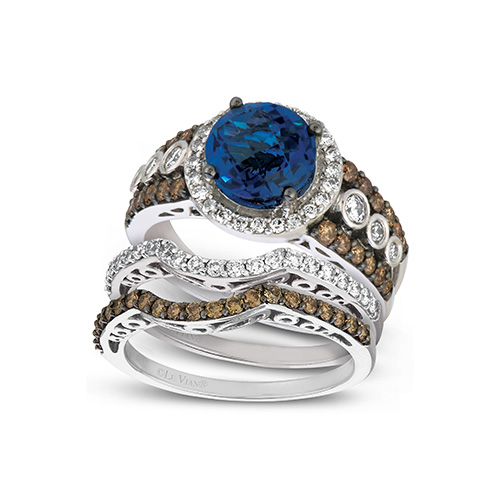 In the past decade, fashion once again embraced colored stone engagement rings. While colored gems commonly adorned wedding jewelry for ages, the last century focused on white diamonds. Diana, Princess of Wales' 12-carat oval blue Ceylon sapphire turned heads in 1981. However, it was the reemergence of the ring upon the engagement of the late princess' son in 2010 that solidified acceptance and popularity of colored stone engagement rings.
Finally, no one says that engagements must bring the bling. Artisan designed metals and raw stones convey both a love of heritage and the environment. This jewelry delivers a significant "wow factor" for their backstories, as well as their esthetics.
If an alternative engagement ring suits you best, visit us at Ben David Jewelers. We'll help you make the right selection perfectly matched to your perfect match.