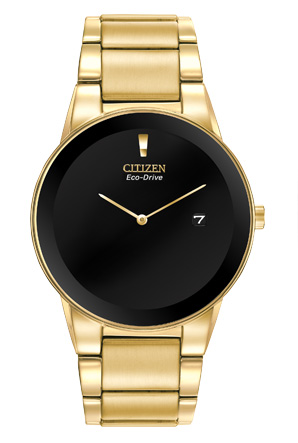 The Axiom Watch by Citizen
It is a fairly old fashioned notion that only the husband gives the anniversary gift. If you are a modern woman, you probably would like to gift him, also. So you'll need some anniversary ideas for him to help you figure out what to give.
Anniversary Ideas for Him
Anniversary ideas for him can include everything from a sweet gesture to an actual physical item. Just like any gift, you'll want to give him something that you are sure he will really enjoy. Just because you would really enjoy a fabulous two week vacation in India, doesn't mean he dreams of that trip also. He might go with you because you love to do that, but it doesn't make for a memorable gift if he isn't excited about the idea.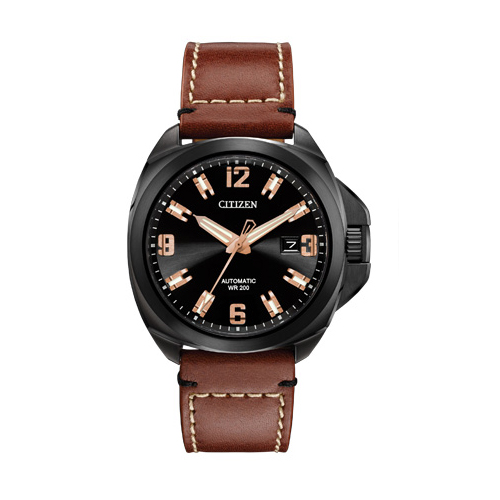 The Grand Touring Watch by Citizen
Gifts for Him
Memories are forever, so coming up with a trip that would make him really happy is always a great gift. Maybe he dreams of going on a weeklong fishing tournament or a biker rally? But, for an anniversary gift it isn't all that appropriate, unless you met on an outing just like that. So, try to tie your relationship into a gift like that. If nothing works, then stick with some jewelry. That also lasts just about forever and is always enjoyed.
Anniversary Ideas for Him in Jewelry
Watches are always a beautiful gift and like the gift of a necktie or cologne, it is a rather traditional gift for a man. Ben David Jewelers carries the Citizen brand of watches, because they are affordable and so popular.
ProMaster Super Sport Watch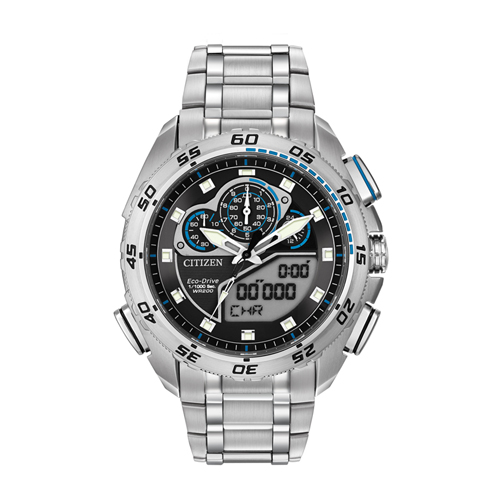 ProMaster Super Sport Watch
The ProMaster Super Sport by
Citizen
has a stainless steel case and blue accents for a durable timepiece. Active guys love this watch for keeping lap times and average speeds. It is a handy tool for the man who enjoys racing either in a car or jogging and an ideal anniversary gift. It will also keep the world time in 43 different cities.
Chrono Time A-T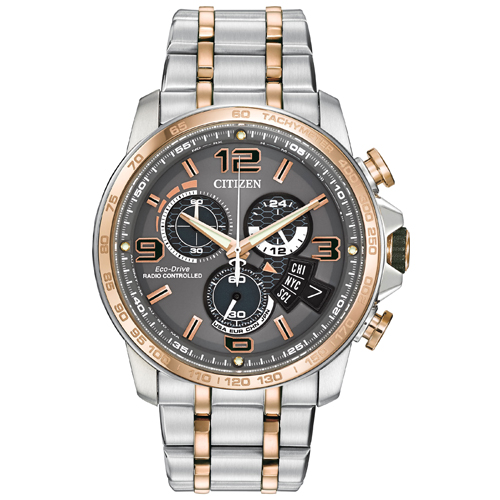 Chrono Time A-T by Citizen
When the exact time is the only time that will do, he needs to explore satellite timekeeping. This Citizen watch has  atomic timekeeping with atomic clock synchronization. It is superior accuracy in 26 different cities in the world. It is stylish with its two-tone gold finish and sapphire crystal.
Moon Phase Flyback Chrono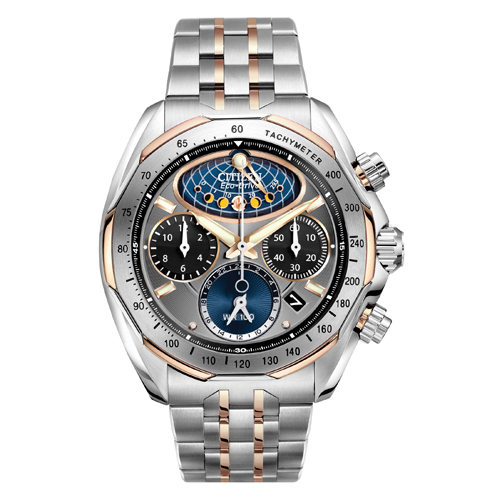 Moon Phase FlyBack Watch
This spectacular choice of watch comes with a moon phase indicator. It has rose gold accents and it is in a stainless steel case for durability with a matching stainless steel band. There are many features on this watch by Citizen that will keep him dazzled. This might be the only anniversary idea for him that you will need. He is likely to find it just plain awesome.
Ben David Jewelers
One of the popular watch brands that Ben David Jewelers carries is Citizen Watches. Lists of anniversary ideas for him  always include watches, and Citizen is a fine, durable and stylish choice of brands.