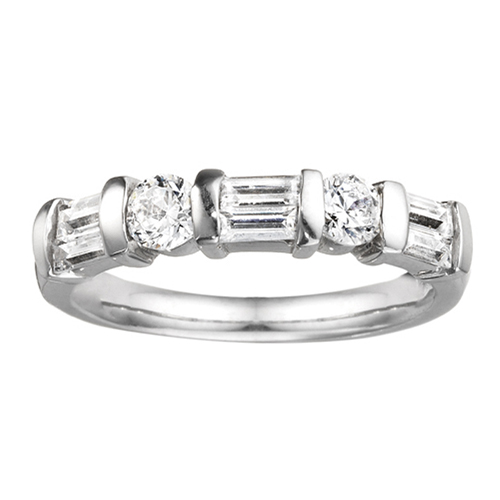 Anniversary rings are a wonderful way to say, "I love you!" There are a few different ways you can go when you're buying rings for a special occasion like that. It is also an opportunity to upgrade your wedding rings or get her that engagement ring she always wanted.
Anniversary Rings
Ben David Jewelers carries a great many choices in wedding anniversary rings that are covered in diamonds. They make a very beautiful statement, both about how much you love her and while she's wearing the ring, dazzling every nearby set of eyes.
Ben David Jewelers Anniversary Band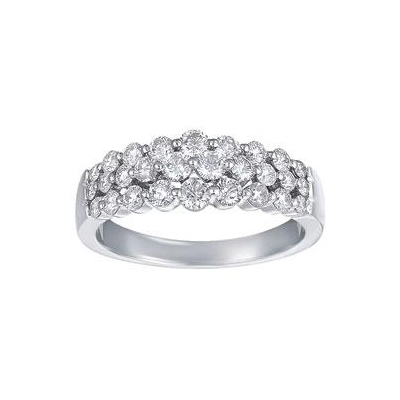 The Anniversary Band WR838 is just such a ring that is such a brilliant statement on the hand. Loads of diamonds sparkle everywhere she goes. A total of twenty-seven diamonds in varying size make up the design of the front of the 14K white gold anniversary ring. It is one of those anniversary rings that will always be noticed!
LeVian Red Carpet Collection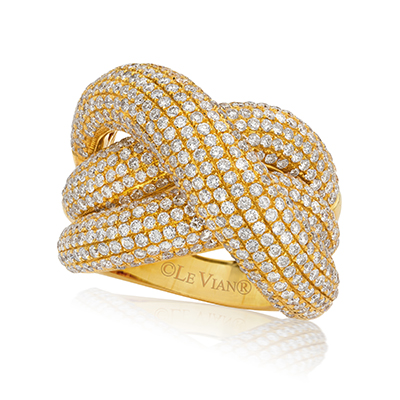 LeVian is famous for their chocolate and blueberry diamonds, but they also have beautiful designs that feature white diamonds. A spectacular choice of the anniversary rings would be their SOAA56 from their Red Carpet collection. This ring has three thick layers of gold and diamonds that appear to be woven. Any bride would love to show off something this gorgeous.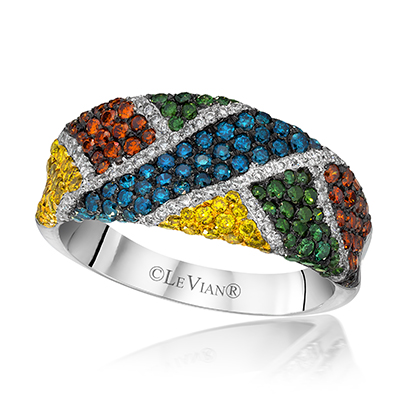 If she prefers having a ring that is more colorful and a variety of color blocking, this LeVian model #ZUDG4 is an explosion of color with four different colors of diamonds. It is very unique the way the LeVian loves to design with colored diamonds. They have some very beautiful anniversary rings that your wife will adore.
Verragio Engagement Rings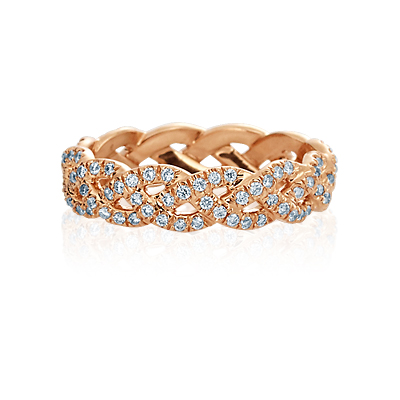 A very romantic anniversary ring would be to choose a beautiful, new engagement ring. Usually when a couple first marries they don't have the income to afford much. If you are far better off financially then you were when you married, it might be time to purchase new rings. You will keep your original wedding rings as keepsakes, of course. But now that times are better, you can buy something you find truly beautiful, without price dictating what you can have. An anniversary present like this would be terribly sweet and her heart will melt at your thoughtfulness. Anniversary rings are really nice, but a replacement engagement ring might be something she would prefer.
Other Anniversary Gifts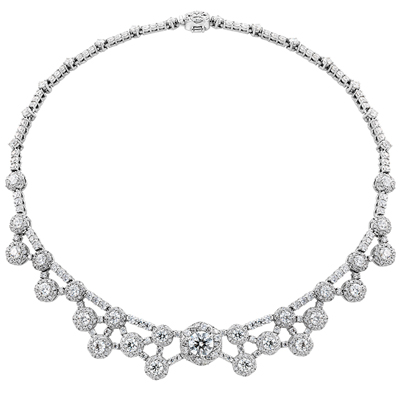 Hearts on Fire has this incredible necklace that every woman would love. The Atlantico Diamond Necklace features 21.45 carat weight in diamonds. It is layers of diamonds and will make any sunny day that much sunnier! A Tri-Color version is also available of 18k white, yellow and rose gold mixed together. The price tag is a little hefty at $200,000. But, she's worth it, right?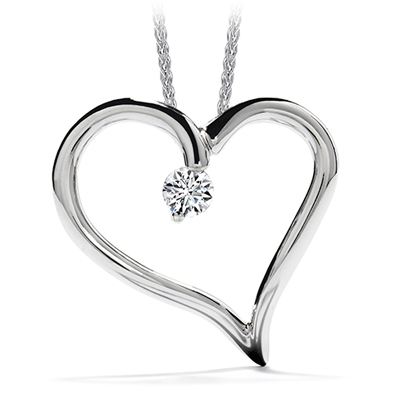 Anniversary gifts are traditionally about love and how much you care for one another. So, hearts are also a special gift if you don't want to shop anniversary rings. This Hearts on Fire Amorous Heart Pendant Necklace is a classic style, but has one of the famous Hearts on Fire diamonds in the middle of the design. This white gold beauty is also available in yellow gold, or in a combination of white and yellow gold.
Shopping for an Anniversary Gift
A jewelry store like Ben David Jewelers in Danville, VA, is always a good place to shop for anniversary rings and other anniversary gifts. The helpful staff will narrow down the choices quickly to make shopping a lot easier on you. By the time you leave, you'll have the perfect anniversary gift that she will love and cherish always.