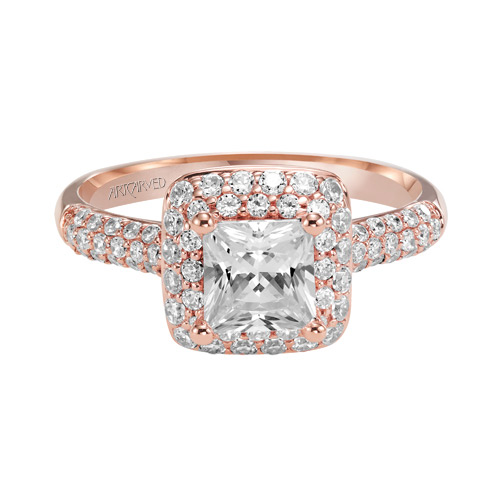 ArtCarved is a very traditional engagement ring brand that most brides will browse first. Their pricing is affordable and is a great value for what you will be paying. When you want a ring that represents current styles for brides, they are one to check out.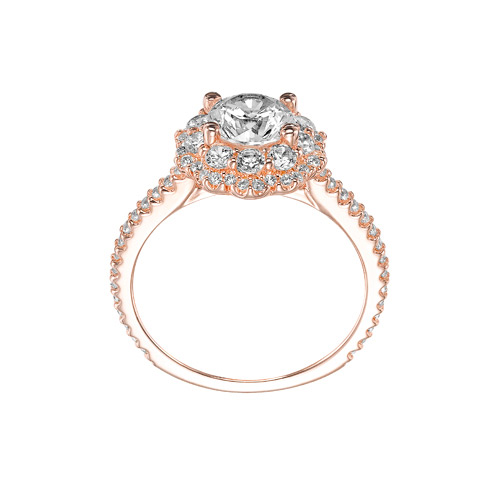 ArtCarved
If you like the rosie color of rose gold, as many people do today, you'll find that ArtCarved has styles you'll enjoy. There is a large selection of engagement rings and wedding bands that are made in a variety of the usual precious metals, but they now create in Rose Gold, also.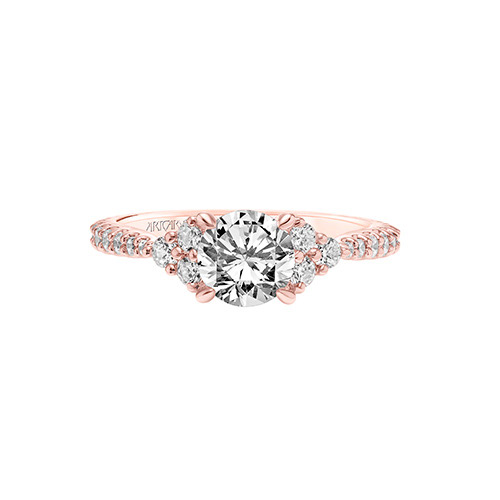 Rose Gold is real gold, just like yellow gold and white gold. Gold is naturally a slightly reddish gold color, but it is a very soft precious metal. So, an alloy needs to be added to the gold to make it more durable for jewelry. ArtCarved gives you a choice of 18K or 14K gold in their engagement rings. The higher the karat number, the less alloy it contains.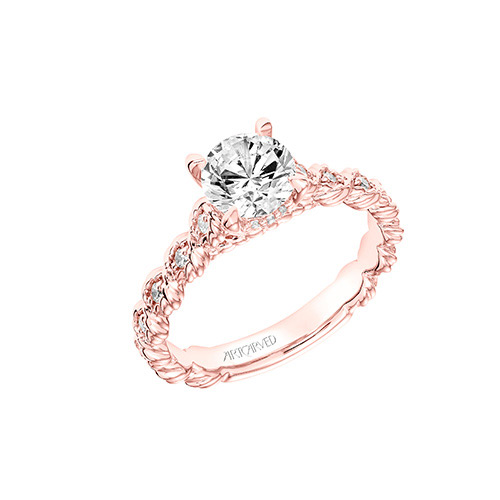 For yellow gold, a small percentage of silver and copper are added and the yellow becomes the gold color we know as gold. If you want to make that gold white then you'll add a lot more silver than you will copper. That gives it a white color. But, if you want it to be Rose Gold then you'll be adding a lot more copper than silver, increasing that natural rosie color. For 18K Rose Gold they don't add silver at all, only copper.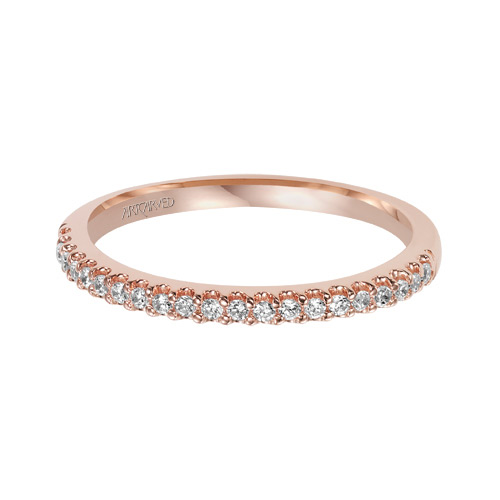 Shopping for Engagement Rings
You want to make sure you use a fine jeweler with an excellent reputation in the community when you purchase your engagement ring. Ben David Jewelers is one of those fine jewelers in Danville, VA, and they are an authorized retailer for ArtCarved bridal jewelry. Stop by today so that we can help you try on many different styles of engagement rings to see which ones look best on you.