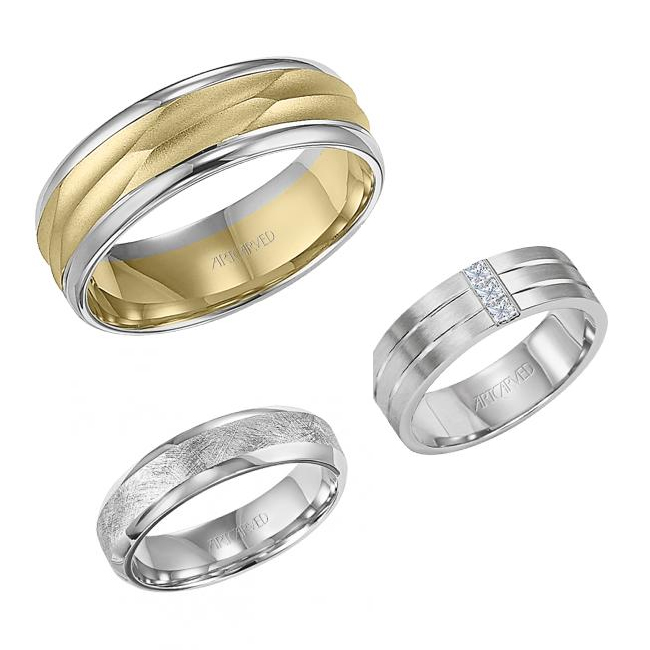 Artcarved makes wedding bands as well as engagement rings. Now that you're engaged and planning your wedding, you will need wedding bands. It is important to start shopping for wedding bands early to make sure you can get the exact rings you want.
Men's Diamond Wedding Bands
Normally when a person thinks of a diamond wedding band, they think of a ring for the bride. But men enjoy diamond wedding bands also, and Artcarved has you covered. One such Artcarved wedding band is the Comfort Fit Sparkling Band. This diamond wedding band for men is made of 14K gold and has an approximate total of 1.4 ctw of princess cut diamonds. The diamonds are in a row going up the finger. The ring itself has a double engraved line that goes around the band and a matte finish.
Artcarved for the Bride's Wedding Band
Artcarved has a lot of choices in the bride's diamond wedding bands, of course. The carat weight of the diamonds will vary quite a bit depending on the style. Many of the wedding bands are available in yellow gold or white gold, depending on the style. Most of the bride's wedding rings are intended to go with the engagement ring. If your engagement ring is not Artcarved, you shouldn't rule out these beautiful diamond wedding bands. Come in and we'll see if we can make one of them match nicely with your engagement ring.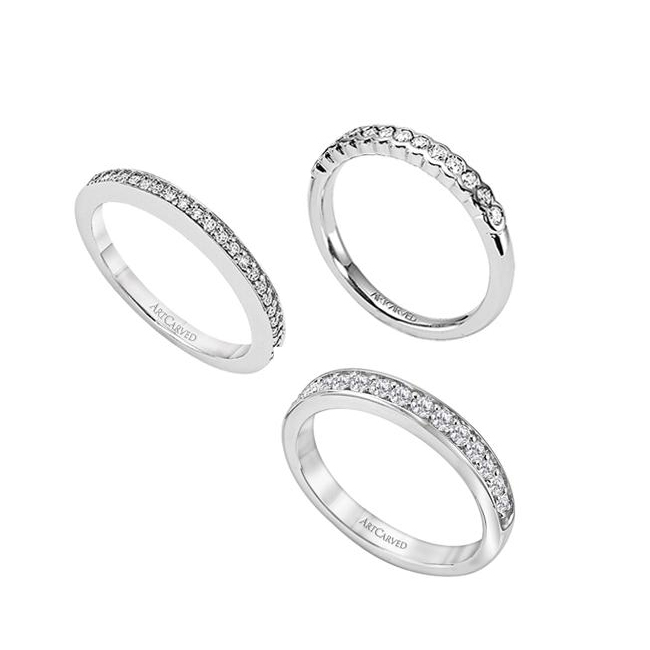 Diamond Engagement Rings
If you have not chosen your diamond engagement ring yet, Artcarved has many beautiful styles that match their wedding bands. In our store in Danville, we have numerous white gold options with varying sizes of diamonds. We'll help you sort through them all and help you narrow it down to your favorites rather quickly. We understand it can be tough to decide what you are going to love for the rest of your life. We're here to help. We want to make sure you get exactly what you want for your wedding.