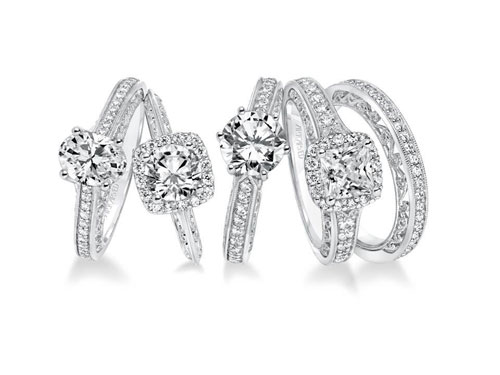 There are hundreds of ArtCarved wedding rings to choose from this year. That it makes it difficult to pick just one style. Here are some of their designs that you can browse online. Maybe it will help you narrow down your choices to make it easier when you get to Ben David Jewelers to browse in person.
ArtCarved Wedding Rings
The ArtCarved Company began in 1850 in Brooklyn, NY, and has been helping couples in love find affordable, beautiful wedding rings ever since. Currently, they have hundreds of gorgeous wedding ring choices, but here are a few of the different styles of ArtCarved wedding rings for you to browse here on the blog. Most of their rings can be made in your choice of white gold, yellow gold, platinum, pladium or rose gold. You will have a choice of 18K gold or the more resilient 14K gold.
ArtCarved Model 33-V9186R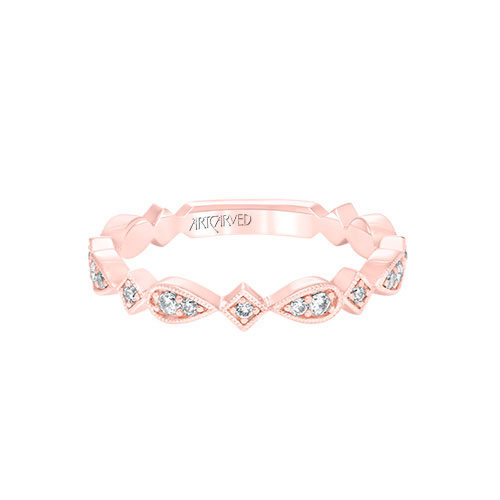 This is pictured in rose gold but is available in all types of gold along with platinum and palladium. This can be worn as a wedding band or a stackable ring. It features real diamonds in a majestic setting.
ArtCarved Model 31-V726W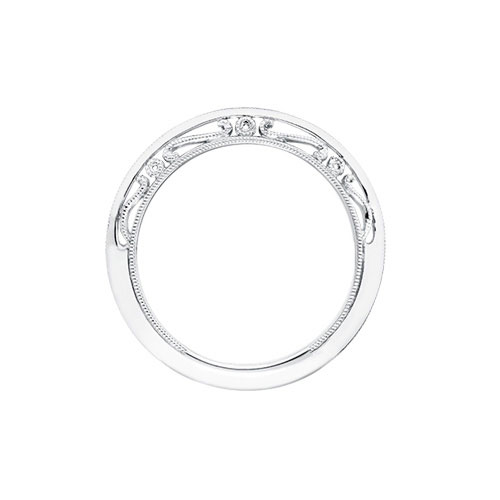 This gorgeous stackable wedding ring has a knife edge and lots of scrollwork for oodles of style. It is available in all the precious metals.
ArtCarved Model 33-V16A4R65
If you enjoy the rope style on rings then you'll love this choice of the ArtCarved wedding rings. It features ropes all around and bezel set diamonds in the band. It is available in any type of gold in your choice of 18K or 14K. Palladium and platinum might also be available.
ArtCarved Model 31-V673R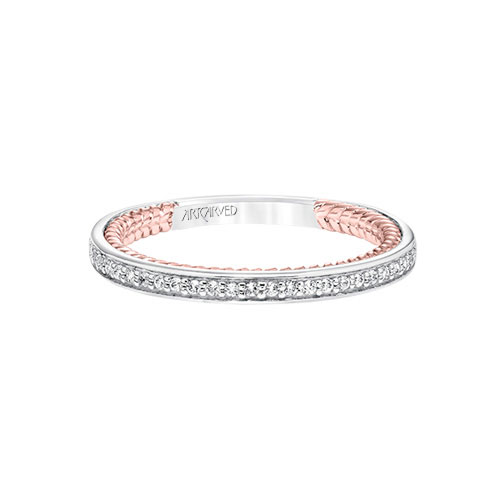 This wedding band only appears simple. It is a very elegant ring of diamonds with rope designs inside the band in rose gold. It is available in all of the precious metals, but the two tone look is very pretty.
ArtCarved Model 33-V9141W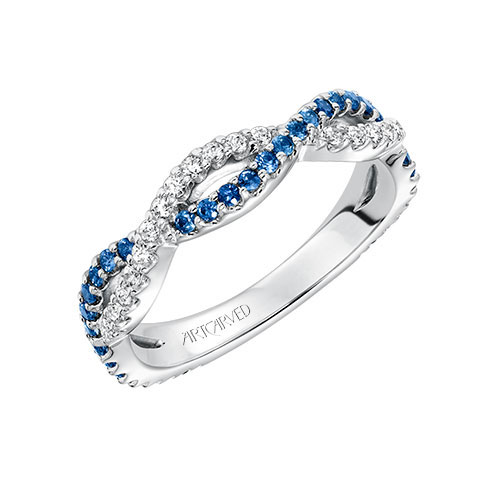 In a twist for the rope idea with this wedding ring, this band has two ropes that intertwine. One rope is for diamonds and the other rope is for sapphires. This wedding ring choice is available in all the different golds and other precious metals.
ArtCarved Model 33-V12C4W65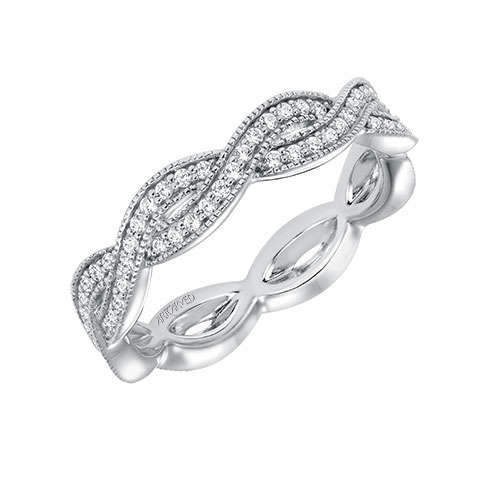 This wedding ring features a ½ carat of diamonds in the open rope band milgrain design. It is available in all the different precious metals, including the pretty rose gold.
Where to Buy ArtCarved Jewelry
ArtCarved wedding rings are available at Ben David Jewelers. Their Danville, VA, fine jewelry store is known for having the largest bridal jewelry section in the area. Stop by today to browse and try on all the different ArtCarved rings that you like.