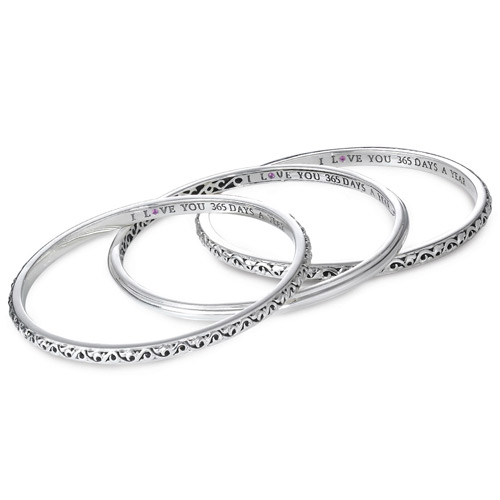 Charles Krypell Inscribed Bangle Bracelets
Bangle bracelets occupy a distinguished history in accessories. In fact, only neck ornaments appear in historical mentions prior to bracelets or bangles. Archeologists found hundreds of gold and beaded bangles in Ancient Egyptian tombs. These bracelets even found their way into Biblical text, with several verses describing multiple bracelets for the wrist.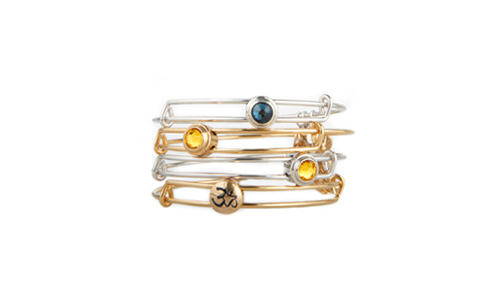 Alex and Ani Sacred Stud Collection
Bangles Evolution in Style
While bangles may have surged and fallen in trends, they always remained fashionable in some form. The earthy early 70s saw large wooden bangles quickly replaced by the bling and bright colored plastic bangles of disco. The 80s saw a surge in bangles popularity – the bracelets, not just the band – mixing metal, leather and even "jelly" bangles. MTV would have been much more boring without Cyndi Lauper's and Madonna's arms full of bangles.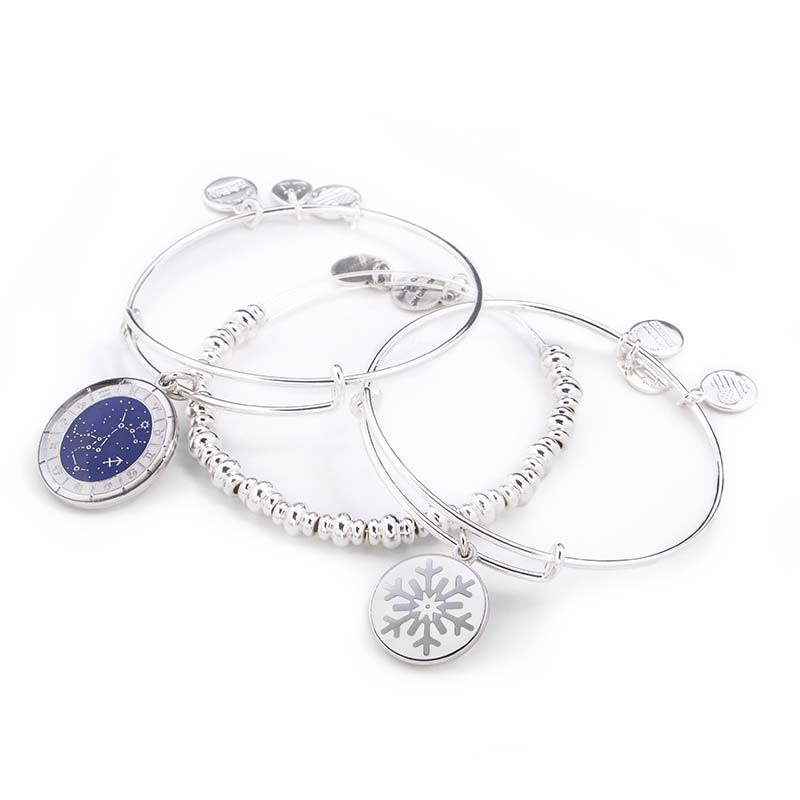 Snow Star Bangles by Alex and Ani
Throughout time though, a set of classic metal bangles proved to be versatile jewelry. They easily transition from conservative work attire to a dinner companion for that perfect little black dress. Today, hollow bangles with bead or pavé set stones add a glamorous sparkle to any simple outfit. Their popularity surges in spring and summer, when bare arms beg for a little decoration. Bangles even set trends beachside. Photos catch celebrities such as Olivia Wilde, Keri Russell and Bella Thorne dressed in bikinis and sporting arms with metal bangles. We can't say what this does for their tan lines, but it certainly adds class to swimwear. One last bangle tip: find the correct size. While it may seem a great bangle simply slips over your wrist, keep practical tasks in mind. A bangle should move slightly, but not freely down the length of the forearm or off the hand. Bangles add timeless style to fashion for every generation. With that kind of track record, how could you go wrong? Stop by Ben David Jewelers to browse various designer brands of bangles.