New Lily & Laura Beaded Bracelets Have Arrived
Beaded bracelets are gorgeous! Lily and Laura enlist the talented women of Nepal to design and bead their bracelets that they offer. They design bracelets for men as well for women! Here are some of the creative designs for men to wear.
Beaded Bracelets for Men
Men usually get left out in the cold when it comes to fun bracelet designs using beads. Lily and Laura address that need for beautiful bracelets just for men. They are designed by and hand-crocheted by the ladies of Nepal.
The Camo with a Black Twist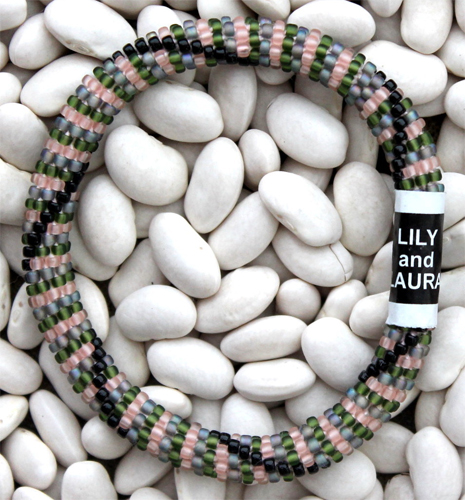 Camo Men's Beaded Bracelet with Black Stripe
Camo isn't always big globs of green and brown! This beaded bracelet for men embraces camo but brings it up to a more modern designer style. It has pink, green and grey stripes with a wandering black stripe that goes through the design.
Hear Me Roar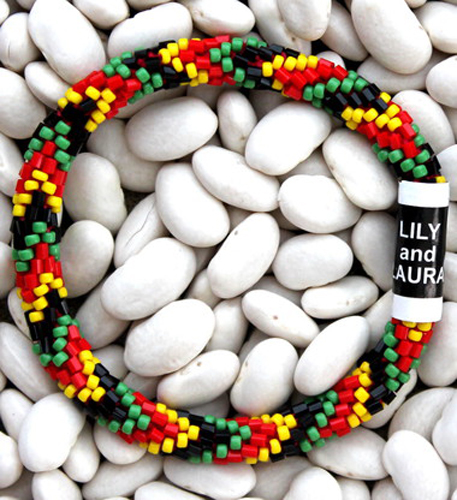 Hear Me Roar Hand-Crocheted Beaded Bracelet for Men
For the guy that likes to get in touch with his inner wild beast, here is the "Hear Me Roar." It has multiple bright colors representing the fiery aspects of his soul. This is one he'll want to wear whenever he play touch football or is headed to the Man Cave.
Leather & Bronze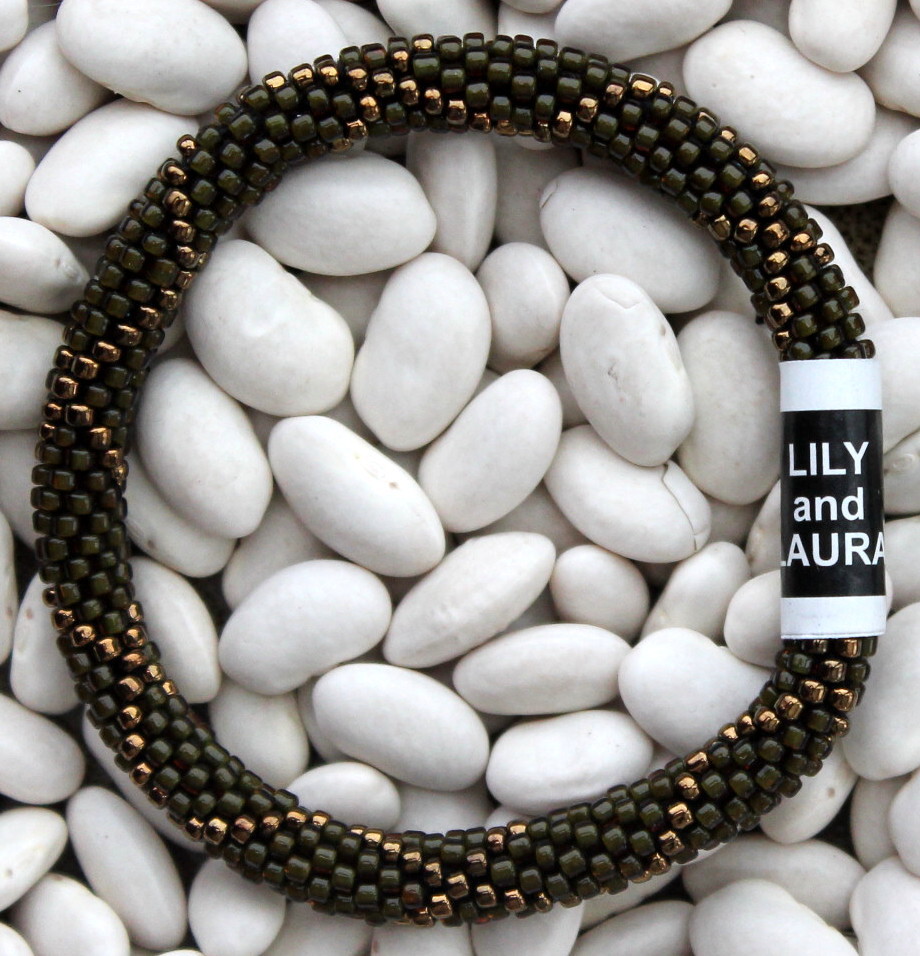 Leather and Bronze Beaded Crochet Bracelet by Lily and Laura
These glass beads give the look of leather and bronze with their brown and metallic bead finishes. When a guy is in a serious mood or is more of a mellow dude, Leather & Bronze is the look for him. The brown will go with most any outfit due to its neutral tone.
When to Get Lily and Laura Bracelets
Lily and Laura beaded bracelets are sold by
Ben David Jewelers
in Danville, VA. They always carry a very large selection of many colors. Whether you are shopping for a gift for a man, a woman or would like to pick up some inexpensive, beautiful bracelets, Lily and Laura have just the beaded bracelet for you.