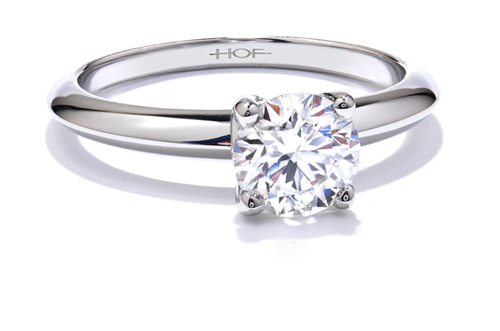 Beautiful engagement rings are available in the Danville, Eden, Martinsville and South Boston areas. Ben David Jewelers carries a huge selection of top jewelry designer brands that specialize in engagement rings and bridal jewelry.
Beautiful Engagement Rings
Some of the top designers that make beautiful engagement rings are Hearts on Fire, Verragio, LeVian and the Ben David Jewelers brand. These engagement rings come in all sorts of styles, diamond shapes and metal choices. The bridal section at Ben David Jewelers is so huge and jammed packed full of jewelry for the bride and groom that there is rarely a reason to have to shop elsewhere. You will find exactly what you have in mind for your rings. If you have something highly unusual in mind, then the Master Jeweler at Ben David Jewelers can make it for you as a custom engagement ring!
Hearts on Fire Engagement Rings
Hearts on Fire has some of the most beautiful engagement rings on the market. One special thing about this hot designer brand of bridal jewelry is that their diamonds are cut in a special way. The Hearts on Fire diamond has a ring of beautiful hearts inside the diamond. When you visit Ben David Jewelers to shop for engagement rings, ask your salesperson to show you the hearts in the diamond.
The solitaire diamond rings are the classic, beautiful engagement rings. Just because women have been wearing this style for a century, doesn't make it any less valuable or gorgeous. The diamond solitaire is one of the most brilliant diamonds when it is cut properly. This diamond is large and doesn't need a lot of diamonds surrounding it to make it more noticeable. It can be small or huge, all depending on what you want it to be.
Verragio Engagement Rings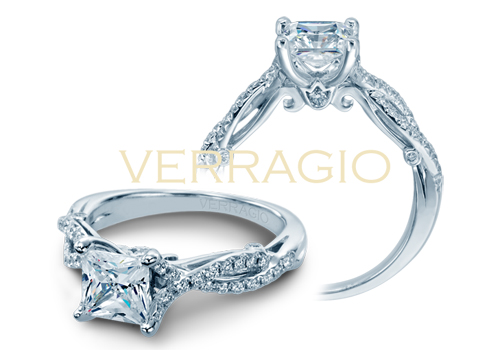 The Verragio brand designs beautiful engagement rings also. Their line of Insignia engagement rings takes the solitaire idea to a new level. These rings feature smaller diamonds along the band for some added bling. Their engagement rings are available in your choice of platinum and gold. You are able to select the center diamond yourself so that you can get the quality and size of your choice.
LeVian Bridal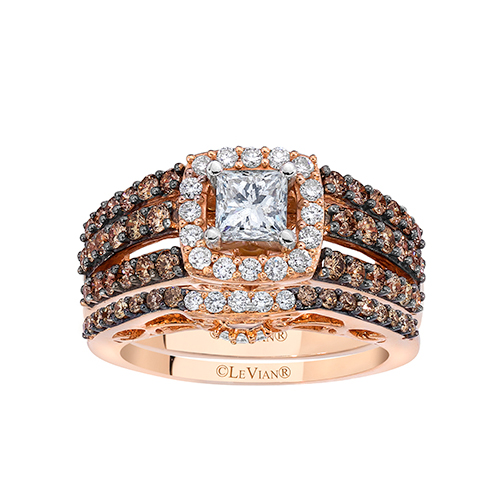 LeVian is a diamond jeweler that specializes in colored diamonds as well as designing some of the finest and most beautiful engagement rings. Their LeVian Bridal collection offers many incredible choices that combine white diamonds with chocolate diamonds to give you a ring that is incredibly unique. They also offer diamonds in yellow, greens, blues and reds.
Engagement Ring Shopping
It can be rather stressful to have to sort through so many beautiful engagement rings to find the one that is just like what you have in mind. Ben David Jewelers has experienced sales staff that love to help brides-to-be and grooms-to-be find just the right ring for them. Stop into Ben David Jewelers in Danville, VA, to have the salesperson narrow down their massive collection of engagement rings to a ring that you will love.