Uncategorized
Ben David Jewelers and Hearts on Fire Partner to Support Boston
(Boston, MA) – Hearts On Fire®, The World's Most Perfectly Cut Diamond®, today announced that from April 23, 2013 until May 31, 2013, all proceeds from sales on heartsonfire.com (excluding sales tax) will go directly to The One Fund Boston. Ben David Jewelers is participating in this initiative to offer local customers the ability to give back through a special Hearts on Fire purchase.
In 2012, Hearts On Fire launched its popular Copley Collection, which was inspired by the historic beauty of Boston.  As part of this collection, Hearts On Fire has now designated the new Copley Love Pendant as a design that reflects the strength and pride that has been demonstrated in Boston during this difficult time. This pendant will be available for sale at all participating Hearts On Fire authorized retailers, as well as online, with all proceeds (excluding sales tax) through May 31, 2013 going to The One Fund Boston.
Ben David Jewelers is proud to be an authorized retailer, which allows us to take part in this Hearts on Fire initiative to support Boston and those affected by the Boston Marathon tragedy.  Store manager Stephanie Mitchen, who was in Boston for the Hearts on Fire Champ Camp when the tragedy occurred, remarked, "Our hearts are with Boston and all of those who came from all over the world to take part in the wonderful tradition of the Boston Marathon.  We were devastated that these awful events unfolded on what was to be such a hopeful, jubilant day. However, we were proud of the Boston residents, law enforcement, and all who rallied together to help those in need and find those responsible.  And now, we are proud that Ben David Jewelers and our customers can continue our support by this partnership with Hearts on Fire."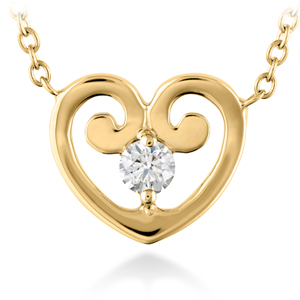 The One Fund Boston was established to support those most affected by the Boston Marathon tragedy. As Boston is the home of Hearts On Fire, the company wanted to do more to help. Hearts On Fire is donating an initial $100,000 to The One Fund Boston, and has pledged to donate up to $500,000 in total during this time period.
Interested consumers can get more information by linking to Hearts On Fire's pledge to The One Fund Boston or visiting Ben David Jewelers.
Ben David Jewelers is a second-generation jewelry store in located in Danville, VA, and owned by brothers Mark and Leon David.  This family-owned store has been operating in Danville since 1959.
Visit Ben David Jewelers on Facebook
Visit BenDavidJewelers.com
Find us on Pinterest