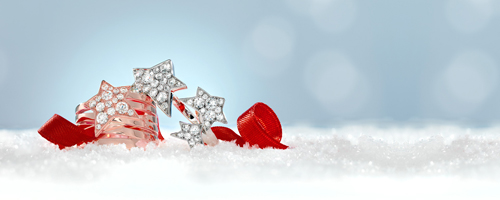 Best Gifts from Jeweler Hearts on Fire
The best gifts are ones that you put a lot of thought into and are something the person is going to really love. Jewelry is one of those gifts that people always love and it will last them a lifetime.
Best Gifts
On your list of best gifts should be a nice ring or necklace for the one you love. There are a variety of gemstones you can choose from like sapphires, emeralds, rubies and diamonds. There are also a huge variety of colored diamonds. Diamonds are not only white!
Rhythm of Love Diamond Necklace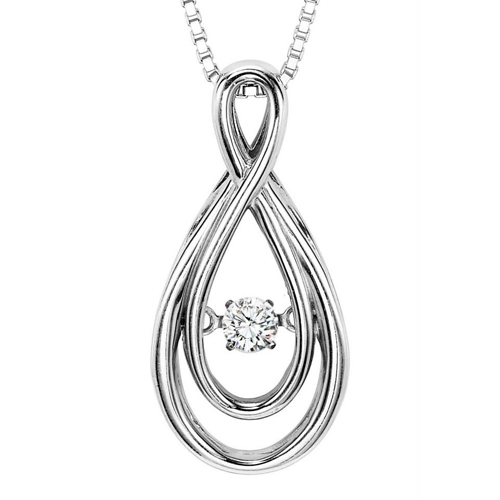 Diamond Pendant designed by Rhythm of Love
Jewelry designed by Rhythm of Love is a very affordable and beautiful choice. Ben David Jewelers carries a variety of necklaces and earrings by this designer jewelry brand. Here is just such an example, the Silver and Diamond Pendant, priced at only $99. It has a set of matching earrings for only $199 for the pair. Rhythm of Love is a designer that tops many people's best gifts list.
For the Celestial Gal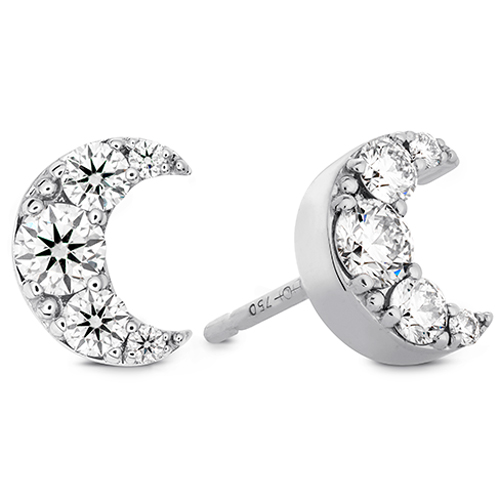 Half Moon Earrings Designed by Hearts on Fire
Is your lady an angel descended from the heavens above? Then surely, one of her ideas of best gifts is this pair of Half Moon Earrings from the famous jewelry designer Hearts on Fire. They come in a choice of white gold or yellow gold and have a little more than a half carat of diamonds. She will sparkle like the stars in the sky when dressed up in this beautiful gift.
Filigree Pendant from Hearts on Fire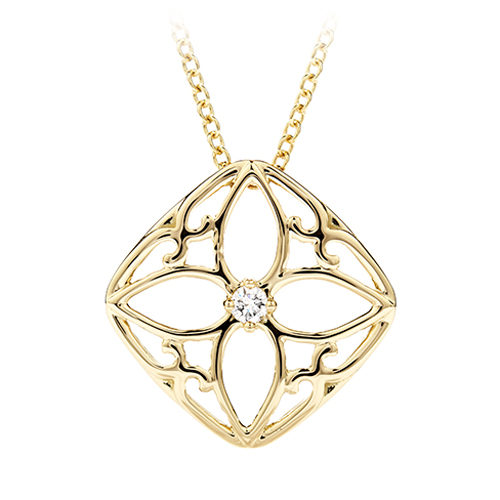 Filigree Diamond Pendant by Hearts on Fire
Any girl tops her best gifts list with diamonds from Hearts on Fire. For many the price is out of reach, but the Diamond Filigree Pendant is quite affordable at only $450. Its original price was $1,490! You should stop into to Ben David Jewelers to snap up this deal of the year before they are sold out. It does come in your choice of 18K yellow gold or 18K white gold. The diamond is .05 carat weight.
Four Keeps Lockets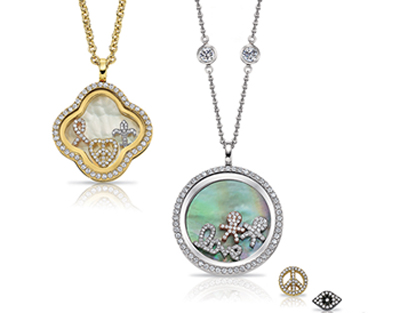 Four Keeps Pendant Lockets with Gemstones
Lockets are a rather old fashioned idea, but
Four Keeps
has updated that idea for beautiful, popular necklaces. Their lockets are made with real gemstones and there are loads of beautiful charms to add to the locket. She can create her own, unique style by mix and matching fun, sterling silver charms.
Colored Diamonds from LeVian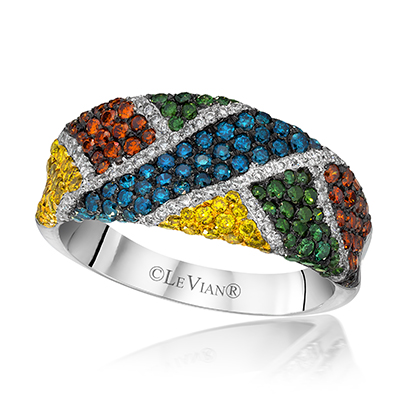 An Anniversary Ring Full of Colorful Diamonds Designed by LeVian
The famous diamond jeweler brand of LeVian has cornered the market on gorgeous, colored diamonds with names like Chocolate Diamonds, Blueberry Diamonds and Strawberry Diamonds. They have gorgeous designs in rings, necklaces and earrings and they all feature their beautiful colored diamonds.
Ben David Jewelers in Danville VA
Ben David Jewelers in Danville, Virginia, carries all of these brands. If something from your list of the best gifts isn't in stock today, they can usually quickly order it in for you. Their staff is very helpful and will take the time with you to find that absolutely perfect gift that she is going to love to receive for Christmas this year.