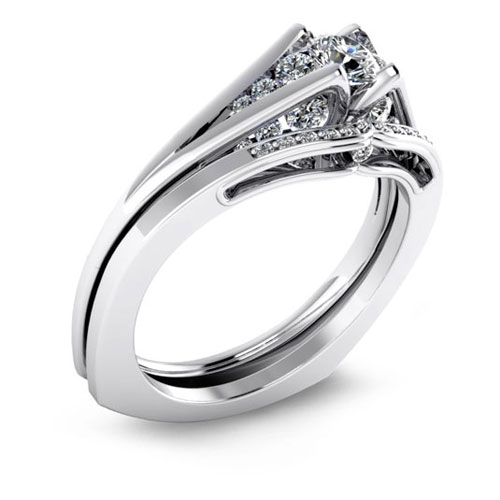 Malo Diamond Engagement Ring FDR-200-27
Bezel engagement rings are not as plentiful in jewelry stores as the prong type of settings. Most jewelry designer brands will offer one or two styles of these types of old fashioned settings. The bezel setting is a ring around the gemstone instead of holding the stone in with metal prongs.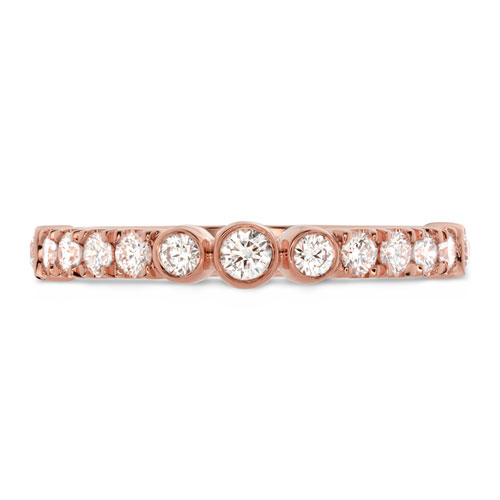 Copley Center Bezel Wedding Band by Hearts on Fire
Bezel Engagement Rings
If the style you have your heart set on has a bezel setting in it then it might be a little bit difficult to find a whole lot of choices in designs. The finer jewelry brands don't use bezel very much and when they do, it is for the wedding band itself, not the engagement rings.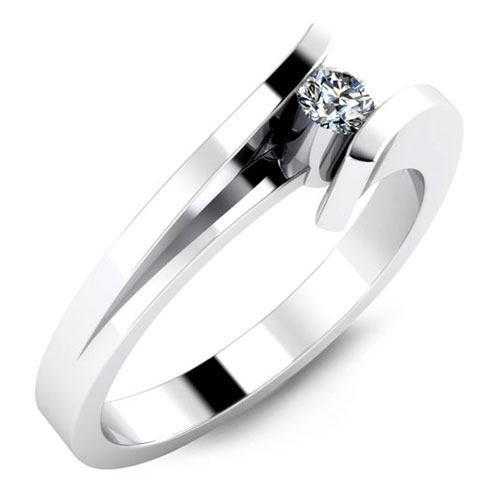 Malo Engagement Ring FDR-200-18
If you can't find enough bezel
engagement rings
 to browse, you might ask a fine jeweler like Ben David Jewelers if they have any estate jewelry that has the bezel setting. You might get lucky with an older ring or a handmade ring that has gone up for sale.
Malo Bands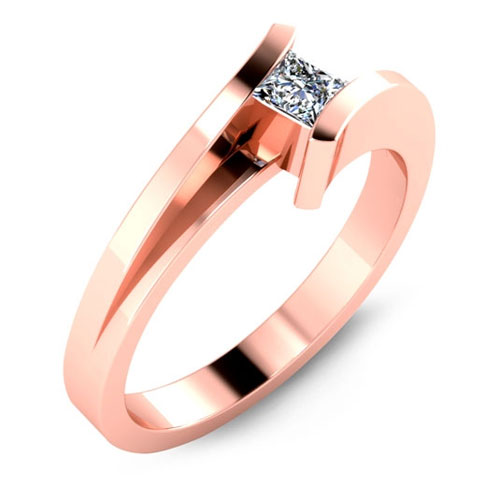 Malo Diamond Engagement Ring in Rose Gold FDR-200-17
The Malo engagement rings have some very attractive and quite affordable bezel engagement rings to try on at Ben David Jewelers. Malo is a very affordable jewelry designer that offers their customers the choice of both 14K and 18K gold in addition to their platinum choice. This allows a young couple to save a little bit of money on the gold content, or have the wedding band made in a more rugged 14K gold. Gold is a soft metal and tends to become very scratched or dented over time. By dropping the gold content down to 14K gold then it will hold up a little bit better. Ben David Jewelers carries the Malo brand.
Ben David Jewelers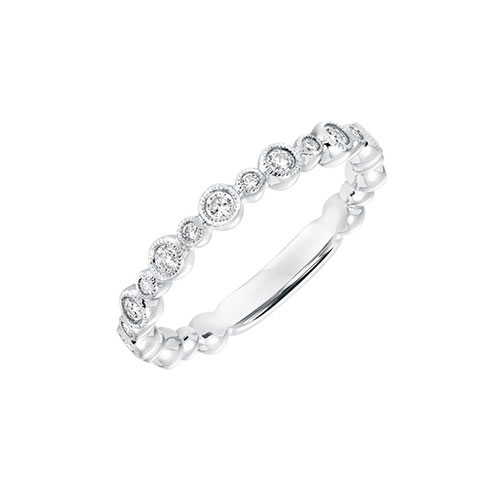 Bezel Wedding Band by ArtCarved
Ben David Jewelers has the largest bridal section in the Danville area. It is here where you are sure to find several bezel engagement rings to browse and try on. If you cannot find exactly what you need in the store, they will be happy to special order in the exact ring you are looking for. Stop by soon so you'll have your rings in plenty of time for the wedding.