Black diamond rings are hugely popular today and growing more popular as people discover them. This intense, dark diamond can give a very classic and formal appearance in a ring or other jewelry. Here are some of these beauties that were created by one of the world's most famous jewelers.
Black Diamond Rings
One of the most famous and most trusted jewelers is Le Vian. This particular designer jeweler has been trend setting in precious metals, gemstones and designs for hundreds of years. Today, they are every bit the jewelry innovator they were back when they worked for Persian royalty. Black diamond rings are just one of the many unique diamond rings they design. Here are a few examples of the beauty that shines when you combine a jet black diamond with white.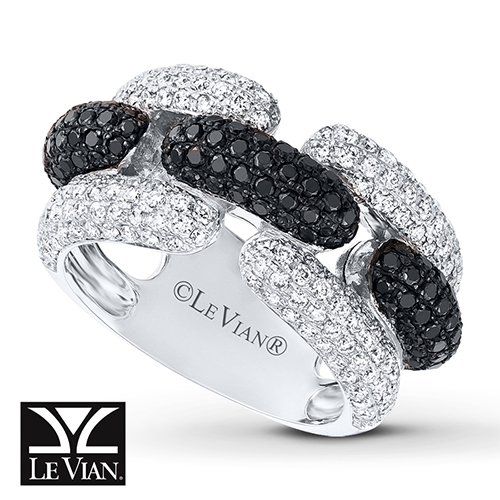 A Black and White Diamond Ring by Le Vian Le Vian has a very long history in jewels. They started about 500 years ago. Their expertise and talent for making gorgeous jewelry was so great that they ended up working for the Persian ruler Nadir Shah in the 1700s. Only the Le Vian family was trusted to guard his precious gems and treasures looted from his invasion of India. In the 1950s, Abdulrahim Ephraim LeVian left Persia and came to the United States of America to set up shop. He took the company from ancient history to modern day fashion. Today the Le Vian brand is the real star on the red carpet and worn by many starlets and famous actresses.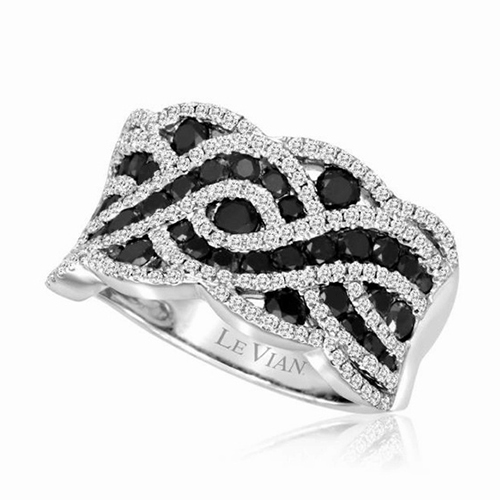 Black and White Diamond Cocktail Ring by Le Vian
Where to Buy Black Diamonds
Ben David Jewelers is a family owned jewelry store that is an authorized retailer of the famous
Le Vian brand
. It is here where you can browse and try on many of their gorgeous black diamond rings, earrings, bracelets and pendants. Stop by soon.