Black diamonds continue to boom in fashion and fine jewelry, even as it seems "color" is everywhere. The reason? These mysterious, opaque stones greatly compliment almost every color combination.
Black Diamonds Offer Depth
Black diamonds create a contrast that balances the look of light stones, whether you partner them with delicate companions, such as white diamonds, soft pink topaz, milky opals or even pearls. The resulting look can range from vintage to modern depending on the setting. However, one consistency you'll notice in these pieces is an added layer of depth. Just like increasing the contrast on a photo, black diamonds anchor pieces, giving them instant dimension.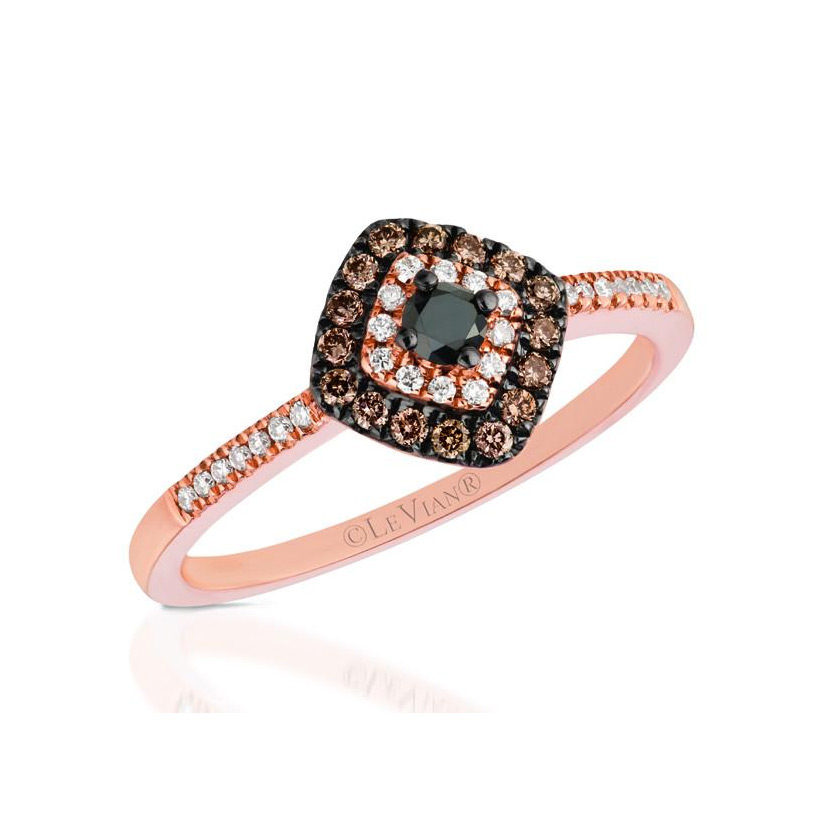 Your metal selection can also offer these stones a chance to standout. While the cooler tones of white gold, platinum and silver follow the thought of adding depth, yellow gold and these dark beauties play off each other fabulously. Try a variety of combinations from rose gold (a combination of 75 percent gold and 25 percent copper) to a bright yellow gold and see how the looks change. Want to create even more mystery around those dramatic black stones? Black rhodium plating places a very thin layer of dark metal on your original surface. In addition to strengthening your piece and possibly adding years to its life, a dark surface between a row of black diamonds can increase their drama and offer the illusion of an even larger section of stones.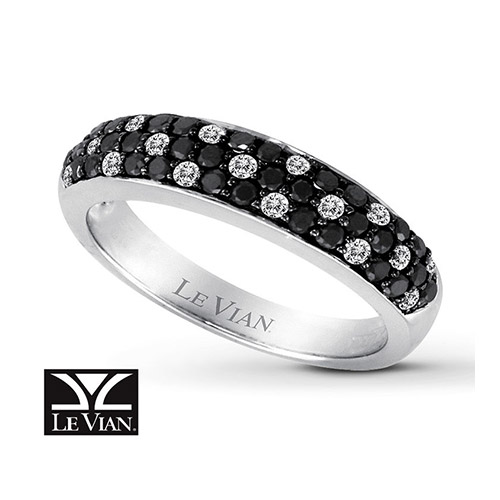 Black and White Diamond Ring by Le Vian Black diamonds often stun all by themselves. However, when you let them dance among unexpected partners, the results can truly take your breath away. If you're looking to explore these popular stones, let Ben David Jewelers help you find just the right look in an adventurous piece or
custom design
that sets your style apart.