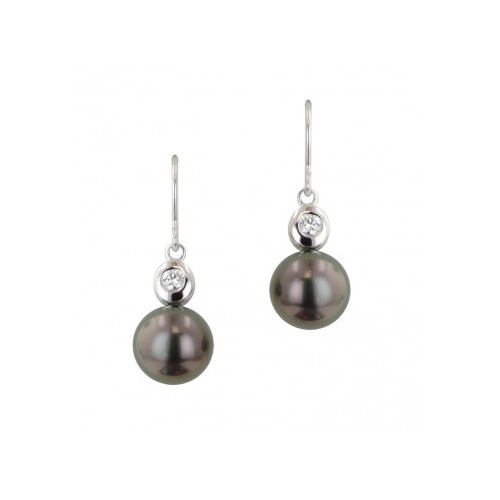 Black Tahitian Pearl and Diamond Earrings by Honora
Black pearls are so pretty. When they are cultured they are still natural pearls made by mollusks, but they are more affordable than those found in the wild. Honora is known for their affordable pearl jewelry and here are some examples of their earrings containing black pearls.
Black Pearls
Black pearls are actually an array of greys. The darkest of the grey pearls are called black and the lighter are called grey. So, you'll see quite a variety in color with these gems. Here are some very pretty earrings created by the Honora company that feature black pearls.
Black and Grey Dangle Earrings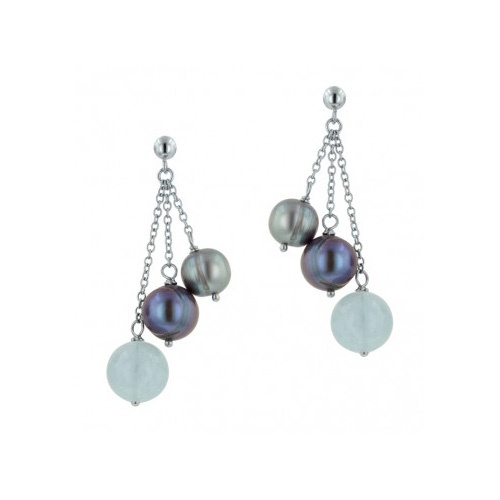 Aqua Black and Gray Dangle Earrings by Honora
The black and grey dangle earrings by Honora feature a 10mm aqua pearl with a 9mm black and a 9mm grey pearl. They dangle from fine sterling silver chains. These are cultured, freshwater pearls from Honora.
Black Pearl Onyx Eurowire Earrings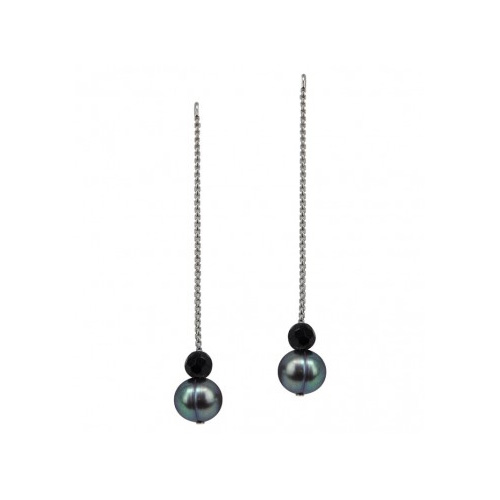 Black Pearl Earrings with Onyx
There is a single cultured, freshwater black pearl on each of these earrings. Topping the pearl on the sterling silver chain is a round onyx bead. The pearl is 9 to 10mm in diameter.
Black Freshwater Cultured Pearl Earrings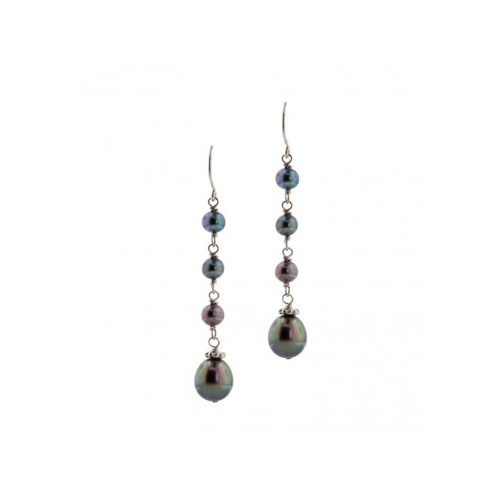 Honora Black Pearl Earrings
The Black Freshwater Cultured Pearl Earrings feature a set of black pearls that range in size from 4.5 to 9mm in diameter. The four pearls on each earring graduate in size as they taper down the sterling silver chain.
Black Pearl Pallini Earrings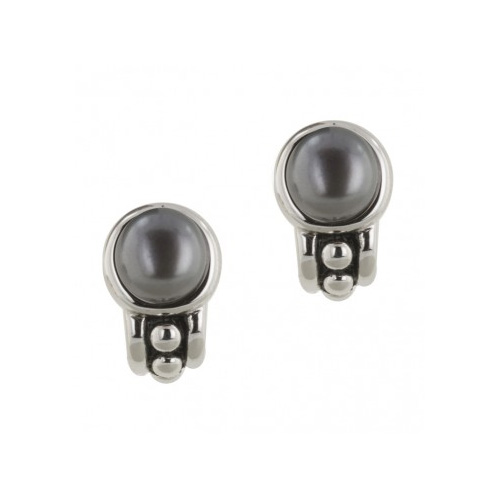 Pallini Black Pearl Earrings by Honora
The pretty Pallini design of earrings resembles a button and features an 8mm black pearl as the center of the design. This pair of Honor earrings is made from sterling silver. The pearl used is between 7.5 and 8mm in diameter depending on which were selected for your pair of earrings.
Ben David Jewelers
Ben David Jewelers carries the
Honora brand of black pearl earrings
, bracelets and rings. Stop by today to browse these beautiful black pearls featured in their jewelry.