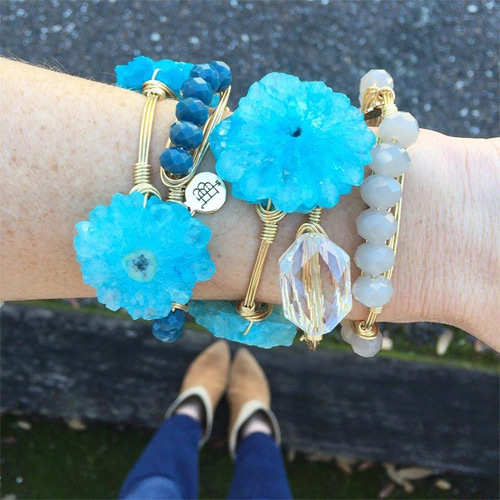 Bourbon and Boweties Bracelets in Blue Cyrstal Design
Bourbon and Boweties bracelets are adored by women of the south. They are carefully handmade in the homes of women in the Tampa Bay, FL, area. These popular bracelets are not cheap foreign imports. They are the real deal and made right here by Southern women in the USA.
Bourbon and Boweties Bracelets
Made by proud Southern Ladies
is the slogan of Bourbon and Boweties Bracelets. Carly Ochs, the founder and Buyer for the company searches the world for unusual, beautiful and fun items to turn into these popular bracelets. The company is now based in Tampa, FL, and sells over 50,000 bracelets every month. At times, they sell upwards of 100,000 per month! She and her company are a huge success in the southern states as well as the rest of the country.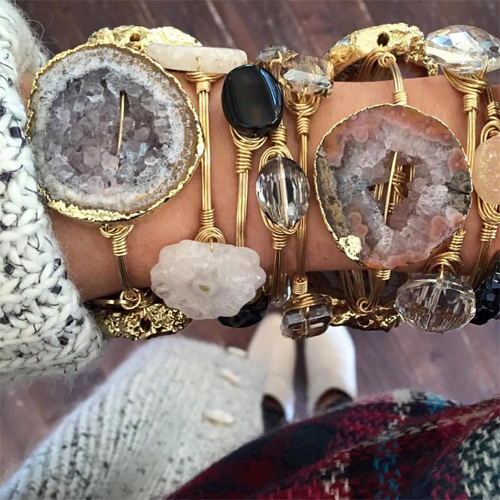 Slices of Crystals Bracelets by Bourbon and Boweties
Unusual items that have been turned into bracelets include shotgun shells, old foreign coins, slices of geodes and many other unique round items. These interesting finds are wrapped in wire and turned into a wire wrap bracelets. They are then shipped out to stores in all 50 states in the USA.
Expansion Coming Soon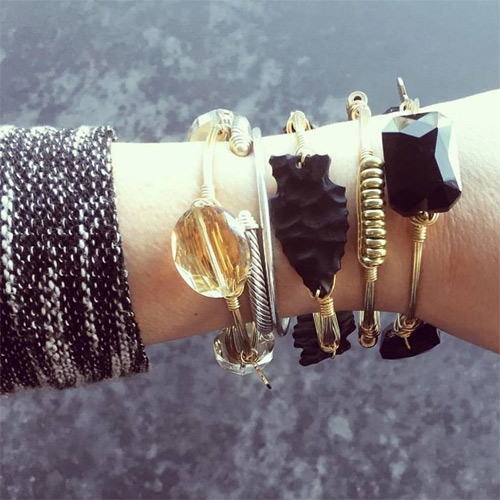 Bourbon and Boweties Bracelets in a Black Motif
Bourbon and Boweties will soon be more than just bracelets. Ochs is expanding their product line to include clothing, footwear, accessories and other types of jewelry. Her plan for the company is to keep all products made in the southern states. She has been quoted as saying she will proudly take the hit financially to keep all of her products made in the USA.
Where to Buy Bracelets
Bourbon and Boweties Bracelets
are sold by Ben David Jewelers in Danville, VA. This fine jeweler carries all the popular jewelry brands that the local ladies in Danville love. Stop by Ben David Jewelers soon to browse all the fun Bourbon and Boweties bracelets.