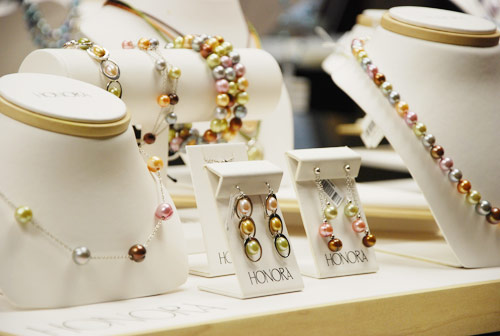 A bracelet makes for a beautiful gift for a girl for the holidays, a birthday, an anniversary or even as a bridesmaid gift! It is hard to go wrong with the choice of jewelry, especially a beautiful bracelet. There are some very popular brands that the girls go crazy for right now and Ben David Jewelers carries those brands in their store in Danville, VA.
Bracelet
You decided to get her a bracelet and that's an excellent gift choice. Now what you need to decide is which brand of bracelets are you going to go with? Of course, you could get a Ben David Jewelers gift certificate and let her decide, but that is a little like cheating, isn't it? You can get her a gift certificate, but include a starter part of a bracelet with the certificate to make it more of a fun gift!
Bracelet Brands that are Very Popular
There are several bracelet brands to choose from and they all offer a little bit different and unique look. They are all stackable bracelets because this is all the rage these past couple of years. Women like to wear a bunch of bracelets on their arm together, like it is one bracelet.
Honora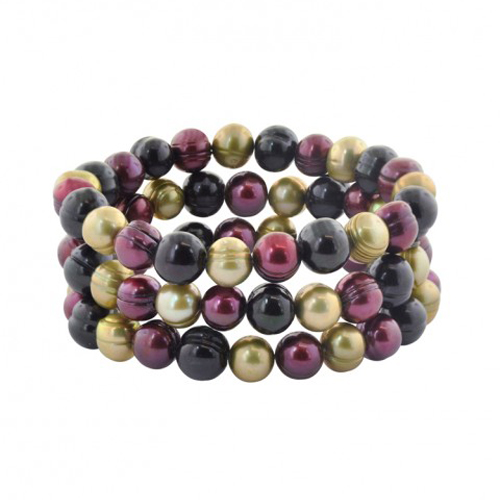 If pearls are her favorite treasure then she will love what Honora does with them. Take a look at the example shown here of a pearl bracelet from Honora's Grapevine collection. These real pearls are a color coordinated assortment of purple and plum hues with gold for a colorful and beautiful bracelet. There are a lot more choices in colors and designs with a bracelet gift choice from the Honora brand. Ben David Jewelers carries a nice selection from this designer brand.
Pandora Bracelet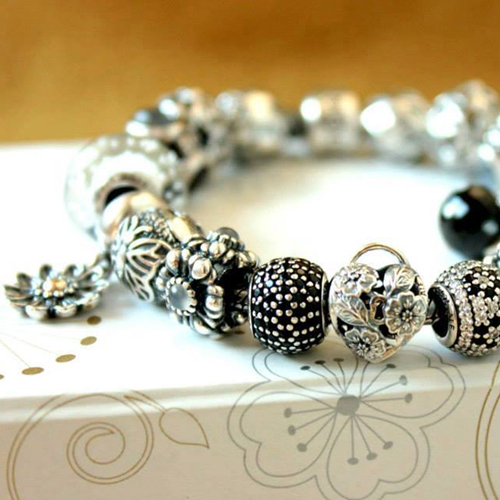 A bracelet from the Pandora Company is a very popular gift choice. Women are very loyal customers of this designer brand of bracelets. Pandora offers finely crafted, large charms and allows her to design her own look of bracelet. She can really load up charms that represent all of her favorite things or she can make several different ones for each mood. It is normal for women to stack these bracelets on their arm and wear a whole bunch of them. Every season new charm themes and colors are issued and collecting them has become an obsession for many.
Alex and Ani Bracelets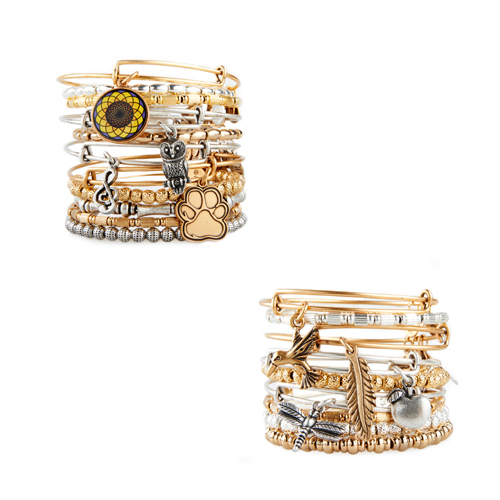 Alex and Ani is one of the most popular bracelet designers. This is another brand that women go crazy for and they want to collect just about all of them. The only thing stopping a woman from owning them all is her pocketbook. A gift certificate or one of the bangles as a gift is always a very appreciated gift. You will get to see her light up with excitement. It may seem silly to you, but it is serious style business for her.
Like the Pandora bracelets, each season and month will bring a new design issue. Maybe it will be a color theme or a set of charms designed for that particular time period. These charms are designed as finer jewelry and will last her years and years. It is a gift that will last just like any beautiful ring or necklace.
Holiday Gifts
A bracelet makes for a beautiful gift for Christmas or other holidays and special occasions. All women wear them when they dress up a little bit and most wear them daily. A bracelet is a lot like putting on make-up, it is just one of the many finishing touches before leaving the house. Ben David Jewelers offers all three of these designer brands of bracelets and they are kept in stock in the store in Danville, VA.