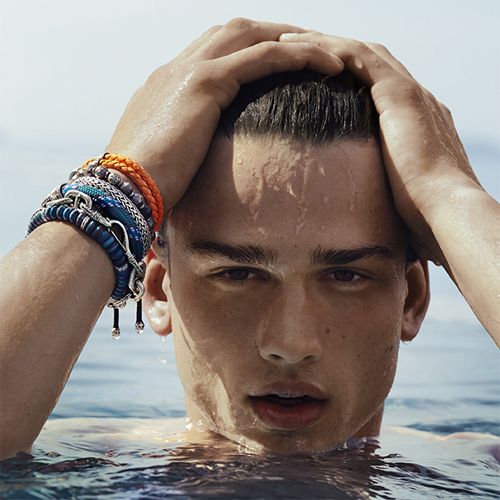 Bracelets for men frequently feature leather, sterling silver and other more manly types of looks. John Hardy is a jewelry design company that makes a lot of rugged bracelets that are made just for men.
Bracelets for Men
John Hardy designs bracelets and other jewelry for women, children and designs bracelets for men. The company has created nine different collections that range from a more fantasy type of look all the way to a simpler, surfer type of style.
Classic Chain Bracelet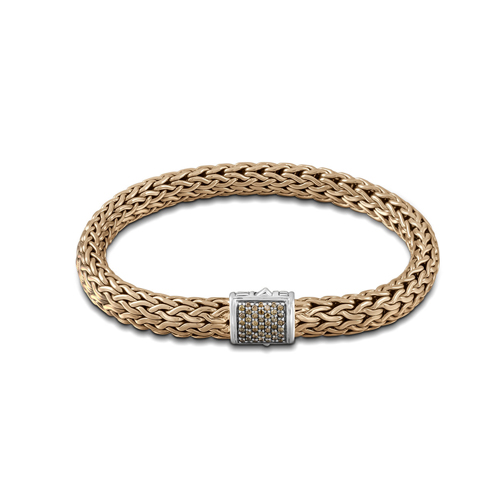 This type of bracelets for men is a classic style that you might imagine a knight in the King's army would have worn.  You have your choice of all sterling silver or a mixture of bronze and sterling silver that is pictured. This bracelet is also made in a thinner, smaller size. The chain weaving technique is from the royal chain weaver in Bali. This is the weaving that they have used since the 19th century. The weave gives a smooth and very comfortable chain to wear.
Palu Bracelet with Tourmaline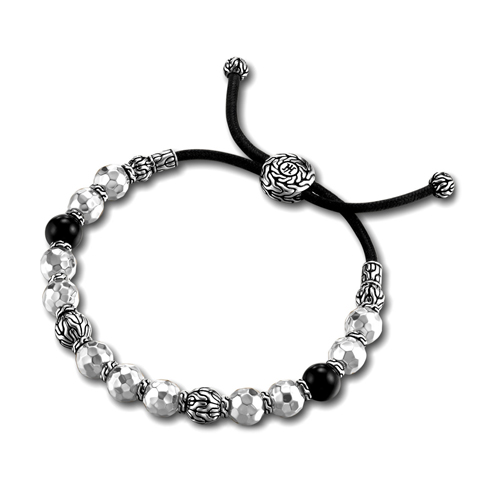 When a man likes the look of beads and deep, black tourmaline, these Palu bracelets for men are just the ticket. This Palu bracelet style is offered also in bronze and a black bronze, all including the black tourmaline beads. These beads are hand hammered by husband and wife teams to make the Palu finish that has been their signature for centuries.
Black Woven Leather Bracelet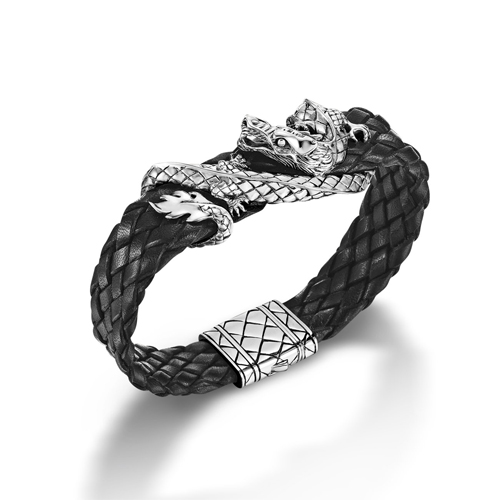 When a guy is all about leather and tends to love the fantasy type of collections like John Hardy's Naga, then this is the perfect bracelet. This part of the Naga Collection of bracelets for men features leather and a dragon's head. The clasp and dragon's head is in sterling silver and the band is braided real leather that has been dyed black. This design is inspired by the Balinese legends of dragons and other lore.
Beaded Bracelets for Men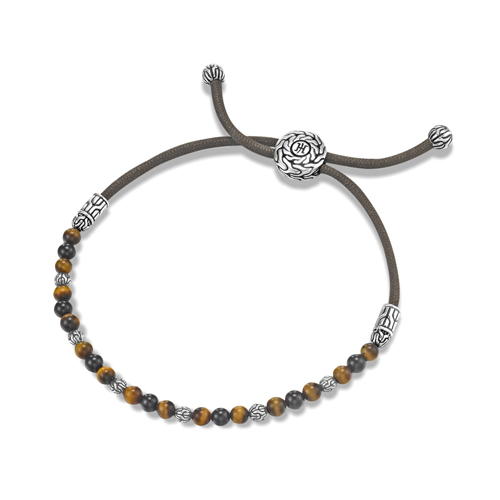 These beaded bracelets for men are also from the John Hardy chain collection. This particular bracelet features a combination of beads made of tiger's eye, onyx and sterling silver and are arranged symmetrically on a Mokuba cord. This look takes the simply leather strap men's bracelet in a whole new and interesting direction. There are variations of this bracelet that feature all onyx and silver beads, lapis and silver beads or carnelian and onyx.
Many Gorgeous Bracelets for Men
The John Hardy Company makes many bracelets for men that boast a man's strength, power and masculinity. John Hardy uses interesting ancient metal working and beading customs and blends them with today's designs to make some unique and attractive jewelry for men.