Bracelets on men that you'll want to browse in time for giving your man the best holiday gift are usually by John Hardy. This famous and popular designer creates timeless and fantasy oriented designs for both men and women. Today's focus is on the bracelets designed for men.
John Hardy's Bracelets for Men
John Hardy started designing men's jewelry back in the 1970s. His designs embraced the traditions and lore of the people of Bali and these designs quickly became favorites of the American people. Once you see the fine craftsmanship and intricate designs in person, you'll fall in love with this designer, too.
Eagle Station Bracelet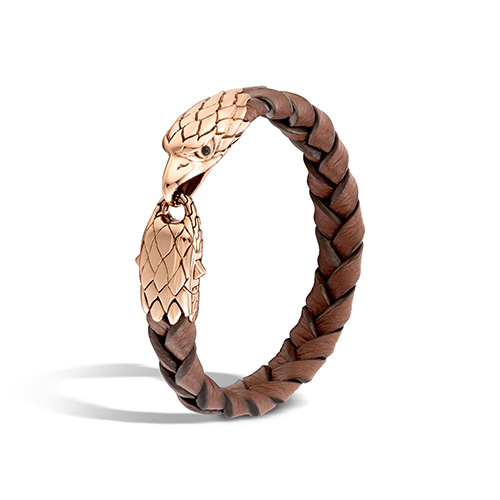 Eagle Station Bracelet by John Hardy John Hardy's Eagle Station Bracelet features an eagle head, representing great personal power. Many of these types of bracelets created from Hardy's imagination feature the Naga. The eagle is a new design for the company.
Classic Chain Bead Bracelet with Black Tourmaline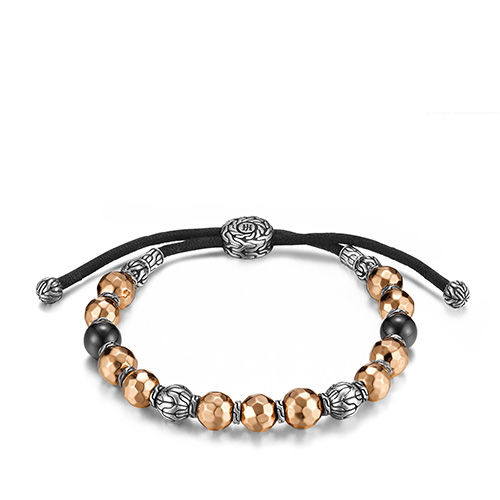 Classic Chain Bead Bracelet for Men by John Hardy This beautiful Classic Chain Bead bracelet gives the complementary colors of black tourmaline and brass. They look great together, don't they? The beads are arranged on the cord with sterling silver separators. If your guy is tired of the usual ceramic beads and needs a natural look that is a little bit different, this might be the one for him.
Modern Chain Bracelet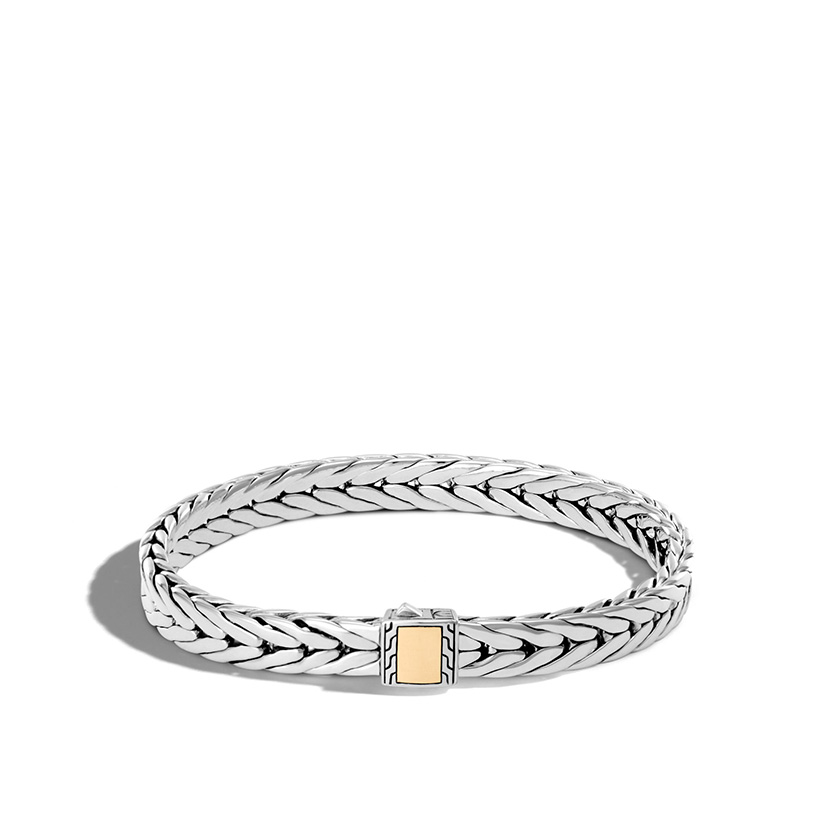 Modern Chain Bracelet for Men by John Hardy. The Modern Chain Bracelet gives a snake skin look in sterling silver links. This particular model features an 18k bonded yellow gold pusher clasp. This gives a very sexy look when he's in worn jeans, but still fits perfectly with the look of a finely tailored suit.
Gifts for Your Guy
When you're shopping for incredible looking bracelets on men, then Ben David Jewelers should be your first stop. We carry the popular designer
John Hardy's complete jewelry line for men
, in addition to other brands that design men's bracelets.