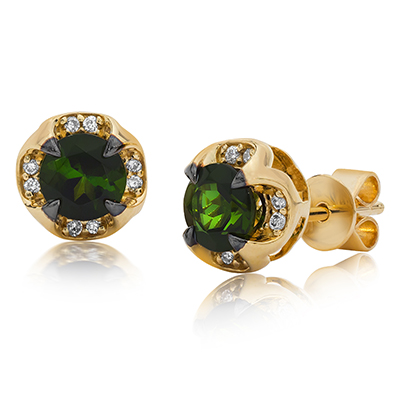 Bridal earrings are usually some variation of pearl earrings, but they don't have to be pearls. It is your wedding and you can use any earrings that you find beautiful. It is important that they complement the colors of your wedding, though. The following are some ideas for your earrings for your special day.
Bridal Earrings
There are many very pretty choices of earrings for your special day. The following are some pretty selections for bridal earrings for your wedding day.
Fulfillment Heart Studs Earrings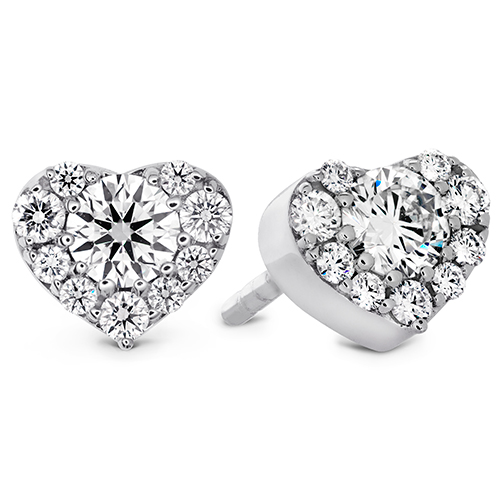 What a perfect way to stay with romance even in your earring selection with this set of heart shaped stud earrings filled with diamonds. They'll light up your face with sparkle as those diamonds twinkle in the light and make you even more beautiful as you walk down the aisle. These bridal earrings feature approximately .45 carats of diamonds and are available in white gold or yellow gold.
Sacred Studs Earrings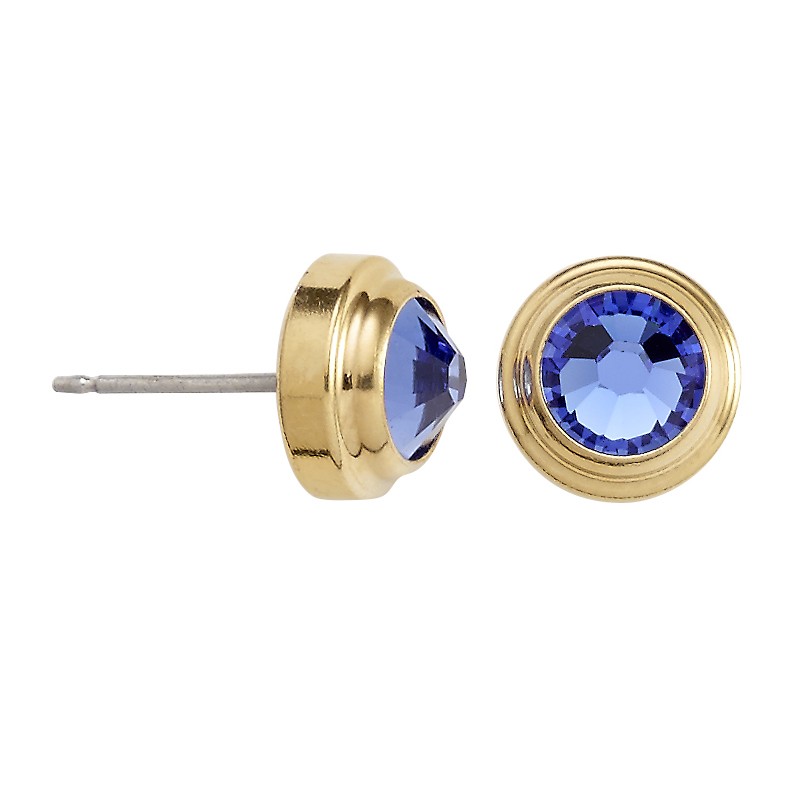 The very popular brand of Alex and Ani has designed a New Age line called Sacred Studs. This line features stud earrings representing each of the colors of the chakras. You can wear one of the sets that coordinates with your wedding colors or your dress.
The Naga Collection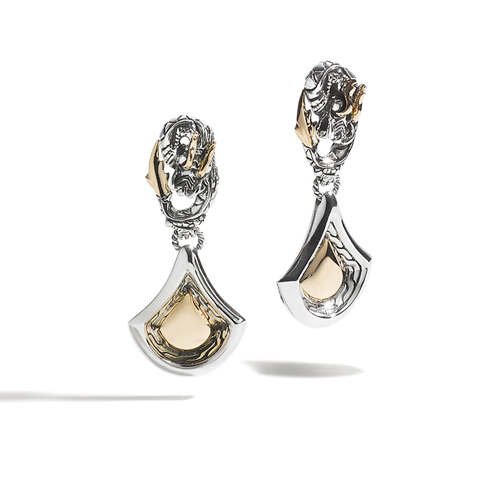 The jewelry design company of John Hardy has a beautiful collection named The Naga Collection. Within that collection there are many styles that would work well as bridal earrings, such as this set. These earrings are made with a combination of sterling silver and 18K yellow gold.
Firery Red Diamonds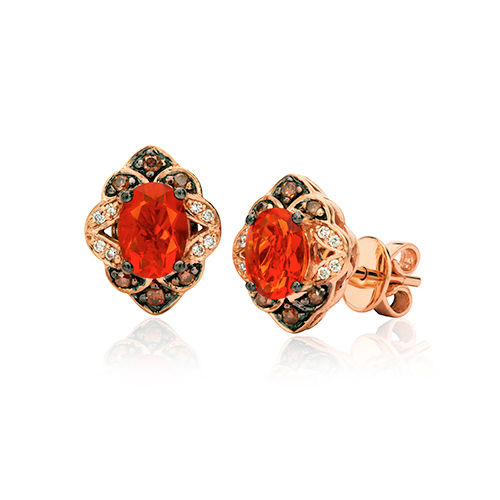 Wearing red diamonds as bridal earrings can represent your firery red passion for each other. LeVian Jewelers specializes in creating earring designs that center around diamonds that are colored. When you look at this set of earrings, you probably automatically assume they are unique rubies, but they are actually red diamonds. LeVian creates many other earring sets that would make gorgeous bridal earrings in various other colors also like green, yellow, blue and pink.
Where to Find Bridal Earrings
Ben David Jewelers in Danville, VA, is the perfect place to find all your bridal jewelry, from bridal earrings to engagement rings and wedding bands. They have a recently expanded bridal section that will have everything you need. If what you're looking for isn't in stock then they can order it in for you. If you want something custom designed, their Master Jeweler can bring your special creation to life. Stop by Ben David Jewelers today and browse their beautiful selection of bridal jewelry.