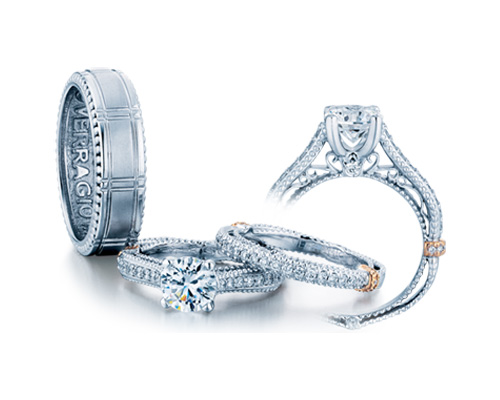 Bridal Sets by Verragio

Bridal sets vary dramatically in style, the number of diamonds and choices of precious metals. If you are looking to have a bridal set that is so beautiful and so brilliant that it'll make them put on sunglasses to admire it then take a look at these gorgeous rings.
Bridal Sets
Not all bridal sets are created equally, which you can see in these fine choices that are available at Ben David Jewelers. They are stunning and have blinding beauty. When you wear something this scrumptious, you'll stand taller, hold your head up higher, because you know you are drop dead gorgeous.
Illustrious Engagement Ring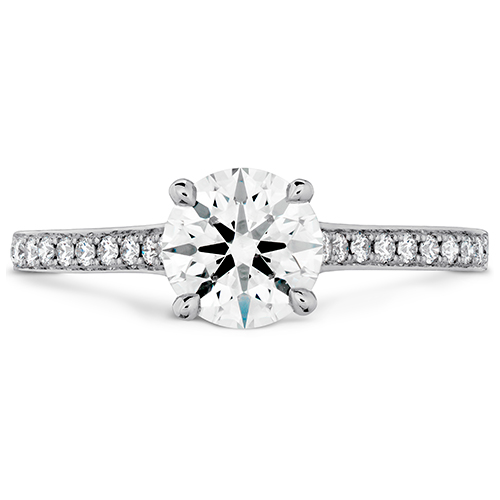 Illustrious Engagement Ring by Hearts on Fire
The Illustrious Engagement Ring features a diamond intensive ring band. (You will need to pick out the wedding band separately for these types of bridal sets.) The band alone holds up to one carat of round brilliant diamonds and then you add the center gemstone. You can pick out a diamond that is as many carats as you would like. Precious metal choices include: 18k White gold, 18k Yellow gold, 18k Rose gold and Platinum.
Integrity Three Stone Engagement Ring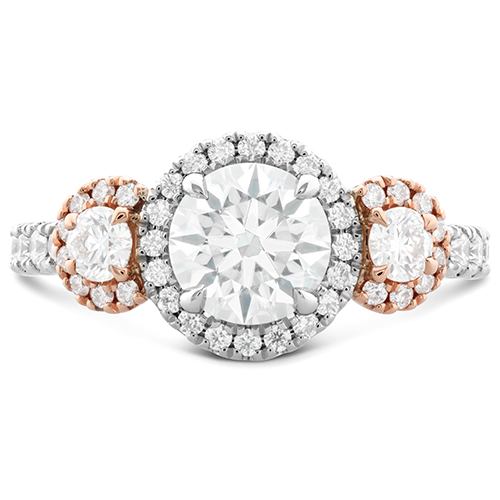 Integrity Diamond Engagement Ring by Hearts on Fire
Also from Hearts on Fire engagement rings is the Integrity. This is a three stone ring and features one carat of diamonds and then allows you to pick out the center stone. Your center diamond can be as many carats as you'd like. The precious metal choices are: 18k Rose and White Gold, 18k White gold, 18k Yellow and White gold, and Platinum.
Felicity Queen Anne Diamond Wedding Band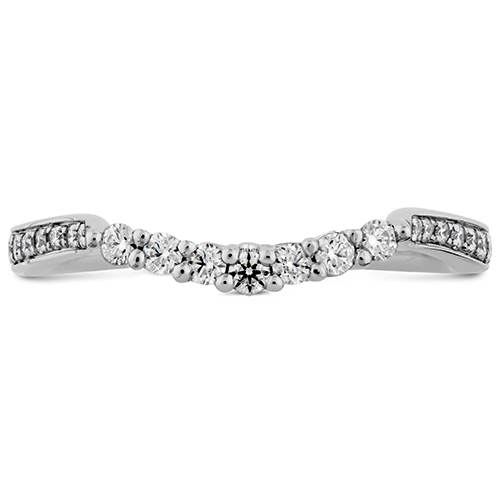 Felicity Diamond Wedding Band by Hearts on Fire
Diamond wedding bands usually need to have a less than straight design to accommodate the large gemstones in the engagement ring. There are many different styles.  You'll need to
mix and match them
with the engagement rings to make perfect bridal sets. Your salesperson at Ben David Jewelers will be sitting down with you over refreshments to try them on. She will help you find the ones you love the most.