Events, Weddings
Bridesmaid and Groomsmen Gift Ideas with Custom Jewelry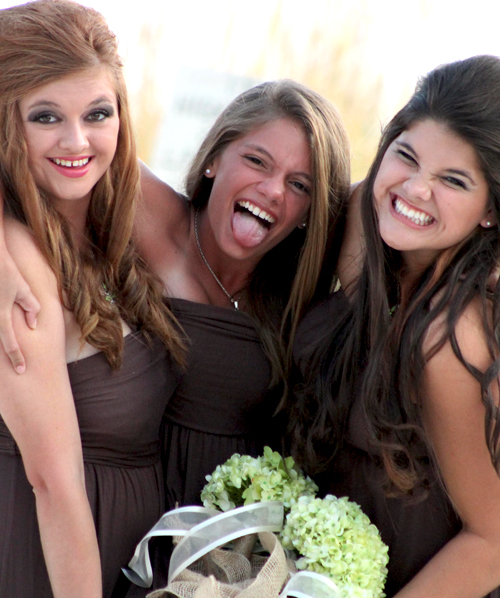 Bridesmaid and Groomsmen gifts need to be something special and have a little thought put into them. By using Ben David Jeweler in the South Boson, VA area, you can select custom made jewelry that will be cherished by those you had in your wedding party.
Bridesmaid and Groomsmen Gift Ideas
It is traditional that you give a gift to everyone in your wedding party. They put a lot of time into your wedding and of course you would like to show your appreciate for that. It is difficult sometimes to figure out what to give them, though. Custom jewelry is always a special gift that people will cherish for a lifetime, so it is usually a sure winner for a gift.
Start thinking about your Bridesmaid and Groomsmen gifts a couple of months before the big day so that you have time to place a custom order, if needed. If you are short of time, a Honora pearl bracelet in your bridesmaid's favorite color is an excellent choice and pearls are somewhat traditional for this type of gift. It is hard to go wrong with anything in pearls, whether a necklace, bracelet or earrings. If pearls aren't her thing, than a Pandora bracelet or silver rings might be the best choice for a gift for her. If you'd like to incorporate your wedding colors, you can do that with the stacking Alex and Ani and Lilly & Laura bracelets.
For the groomsmen, engraved pocket knives and money clips are always a fun gift for men. If you'd like to get a little fancy and very retro, a sliver plated, engraved flask would be a real hit with the guys. For your best man who is probably your best buddy, maybe a nice monogrammed ring would be very much appreciated for many years to come.
Your Special Day
Your wedding day is your special day, but it is also a special and memorable day for everyone in your wedding party. Selecting just the right bridesmaid and groomsmen gift is an important thank you and Ben David Jewelers in the South Boston, VA, area is happy to help.