Artic Camo Wedding Band
Camo is the hottest trend in everything these days. If you love camo and are planning a camo wedding then you are going to want to see these camo wedding rings.
Camo
There are a lot of different camo designs and camo colors. It is not just military anymore. You can even get pink camo! But, of course, there are the traditional jungle green and desert colors available in camo wedding rings.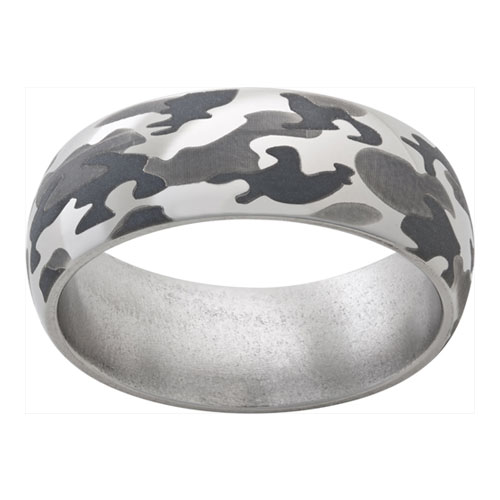 Camo Wedding Ring by Jewelry Innovations
Jewelry Innovations is a jewelry company that has created a line of beautiful and very affordable diamond engagement rings and wedding bands. One of the most popular wedding band lines is the camo wedding rings. It is here that you can get matching wedding bands in pink, green, black and white or greys.
Types of Camo Wedding Bands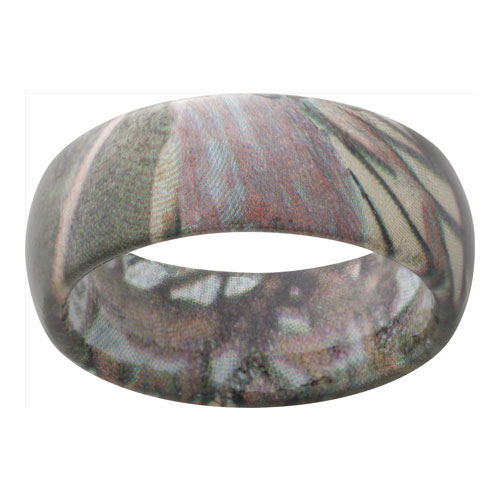 Camo Wedding Band
There are lots of colors of camo wedding rings. You can get a matching set in the same design or you can each pick out the one you like the best. The size range starts as small as a 5 and goes up to size 13.5 so you should be able to find a ring that fits her and a ring that fits him.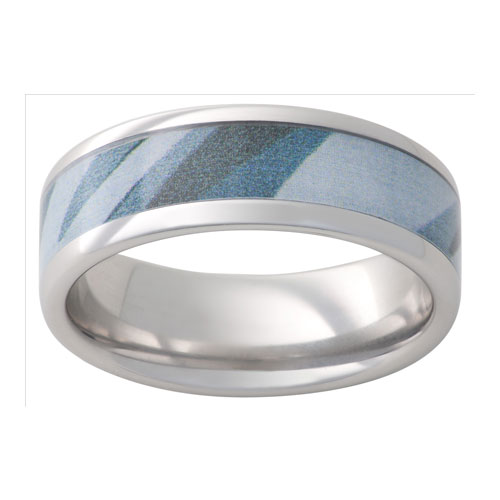 Aqua Camo from Jewelry Innovations
These camo rings from Jewelry Innovations are made from tough and rugged alternative metals. Their rings are made from your choice of tungsten carbide, Vitalium, titanium or Cobalt Chrome. These special metals have the active person in mind that is rough on jewelry. The rings resist scratches and dents and should last a good long time without much fuss or maintenance.
Accessorize
You don't have to stop with camo wedding bands! You can also pick up a camo belt buckle, bracelet, dog tags or earrings! Jewelry Innovations knows you want to do it up right. There aren't as many camo color options with the accessories, but they should coordinate well with whichever rings you choose.
Camo Bracelets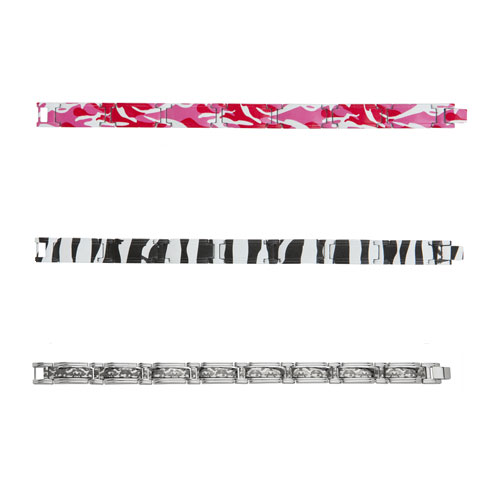 Bracelets in Camo Colors
The bracelets Jewelry Innovations creates in camo come in four different styles, all made from tough titanium. You can still have a touch of femininity, even if you are on the hunt. Be sure to match your awesome camo earrings with one of these pretty bracelets.
Where to Buy
Ben David Jewelers carries the
Jewelry Innovations
line of wedding ring and accessories in camo. Stop into the store anytime and the sales staff will help you pick out your favorites. If you're planning a camo wedding, the sales staff is full of all kinds of ideas that might help you plan your wedding.