Weddings
Camo Wedding Complete with Camo Rings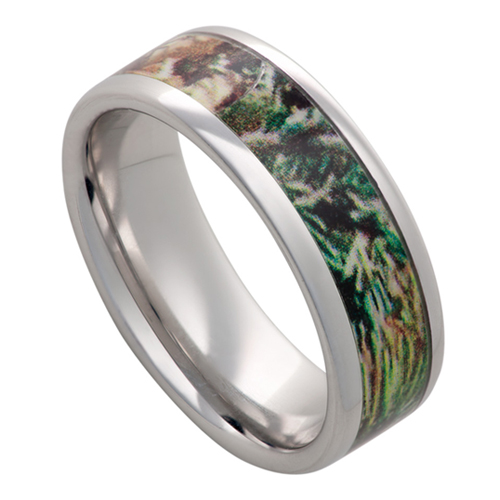 If you're dreaming of a camo wedding, you will want to browse the selection of camo rings from Jewelry Innovations. This jewelry designer specializes in camo wedding rings and a lot of other jewelry the rough and rugged guy needs.
Camo Wedding
Wedding planning is fun when you're planning a camo wedding. You can find camo tablecloths, camo wedding dresses and even camo paper plates and napkins. It doesn't matter if you are planning an outdoors, deep in the forest wedding or one for the church basement, camo is fun. Of course, you want to keep with the theme when it comes to the wedding bands. Jewelry Innovations has you covered with lots of camo wedding band choices.
The Pink Camo Wedding Band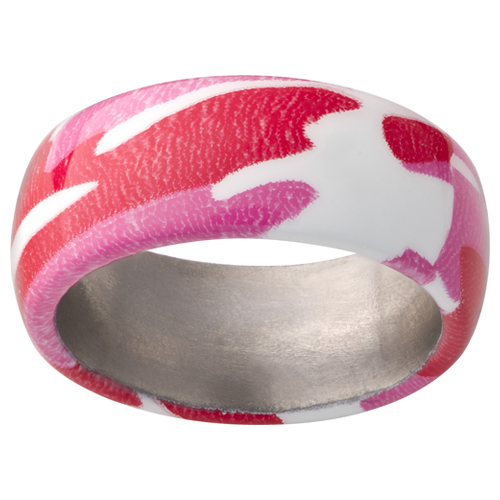 Pink camo wedding rings might go nicely with your camo wedding theme. Probably most of your camo for the wedding will be greens, and the pink camo wedding bands will really stand out. This wedding band is dome style and it has a pink camo overlay with a polished finish. It is made from the alternative metal called Vitalium, a metal that can really hold up to a rugged lifestyle. Sizes available are from 5 up to 13.5.
The Pink Camo 1 Wedding Band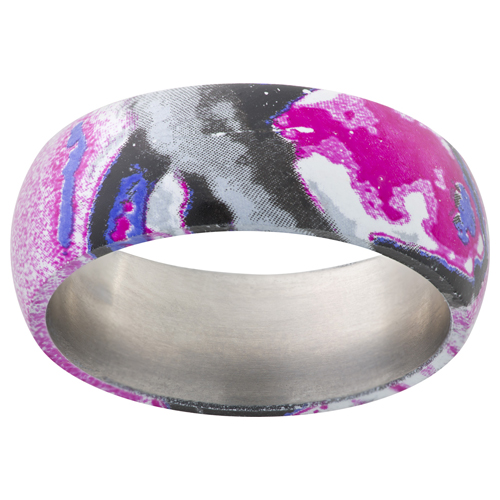 This Pink Camo 1 wedding band goes a little farther with the camo design and it turns a little psychedelic. The design of the ring is dome and the camo is a mixture of pink, blue and grey. It comes in finger sizes 5 through 13.5 and has a polished finish.
Grey Camo Wedding Band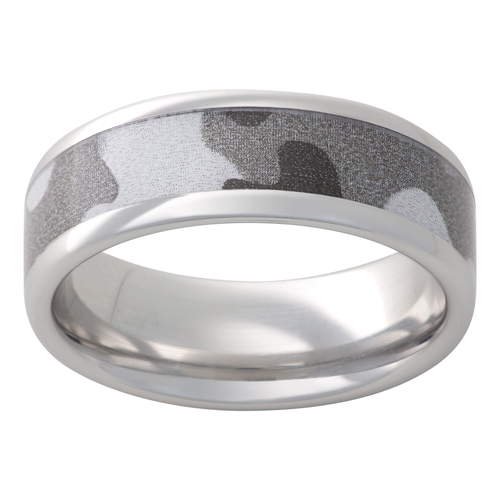 This camo wedding band is in the standard, modern grey color. The ring is made from the alternative metal Vitalium and has grey camo inlay. The ring has a polished finish and is in size 5 up to size 13.5.
The Artic Camo Wedding Band
The Artic Camo wedding band blends a lot of white with the blacks and greys, for more of an unusual look for your camo wedding. The sizes are from 5 up to 13.5, so it will be easy to get a matching wedding band set for both the bride and groom. The ring is pipe cut and has a polished finish.
Camo Wedding Earrings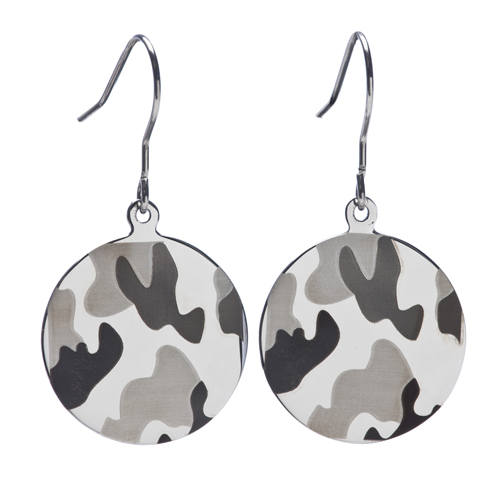 The bride's look would not be complete without a set of camo earrings for her big camo wedding! Jewelry Innovations also makes camo earrings. These earrings come in an oval shape or a round shape and have an engraved finish. They are French hook style and made from titanium.
Where to Buy Camo Wedding Rings
Ben David Jewelers carries the Jewelry Innovations brand and they have camo wedding bands in stock for you to browse. Stop into the Danville store and shop for jewelry for your camo wedding.