Marriage is cause for celebration, whether it be your beautiful wedding day or any of your many anniversaries. Ben David Jewelers will always be there to help you celebrate and mark the occasion with a special gift.
Marriage
Ben David Jewelers has one of the largest bridal salons in the greater Danville area. People come in from as far away as Eden, NC and South Boston, VA. The reason this bridal salon is so popular is the attentiveness to our customer's needs and the wide selection of gorgeous diamond jewelry in all budget ranges. We help you celebrate your marriage from beginning to your 80th wedding anniversary.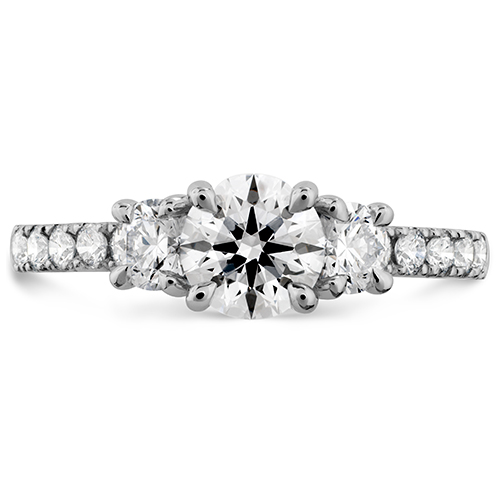 Destiny 3 Stone Engagement Ring by Hearts on Fire When you're looking for an engagement ring that is a tremendous value in an economical range, Ben David Jewelers has many rings for you to browse. When you want top of the line and designer brand names, Ben David Jewelers is the place to visit. We believe in making the newly engaged couple extraordinarily happy with their new ring to celebrate their upcoming marriage vows.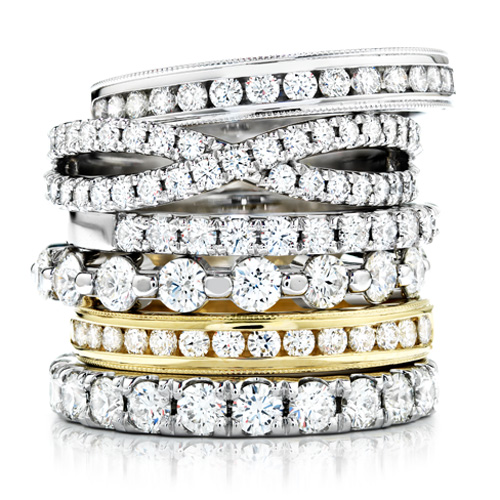 Diamond Anniversary Rings or Wedding Bands Designed from Hearts on Fire Anniversaries are a perfect time to celebrate with not only a big family party, but with a new diamond ring to mark the occasion. Ben David Jewelers will help you pick out brand new wedding rings or possibly get that diamond engagement ring that was out of reach of your budget when you married. It is never too late for celebrating your marriage with a brand new engagement ring! We also have many diamond rings that are designed specifically for your anniversary.
Ben David Jewelers
Stop by soon to browse all the diamond jewelry that makes a fun and beautiful gift for your
wedding anniversary
. If you're getting married soon, we have a huge variety of diamond engagement rings for you to try on to see how they look on you. We hope to see you soon.